Last summer I joined a select group of gun scribes and industry professionals for a three-day special event at Gunsite. Organized by Gunsite and Dick Williams, the theme was "The Great .45 Festival." Day One focused on semiautomatic pistols, Day Two on double-action (D/A) revolvers, and Day Three on single-action (S/A) revolvers.
WHAT I CARRIED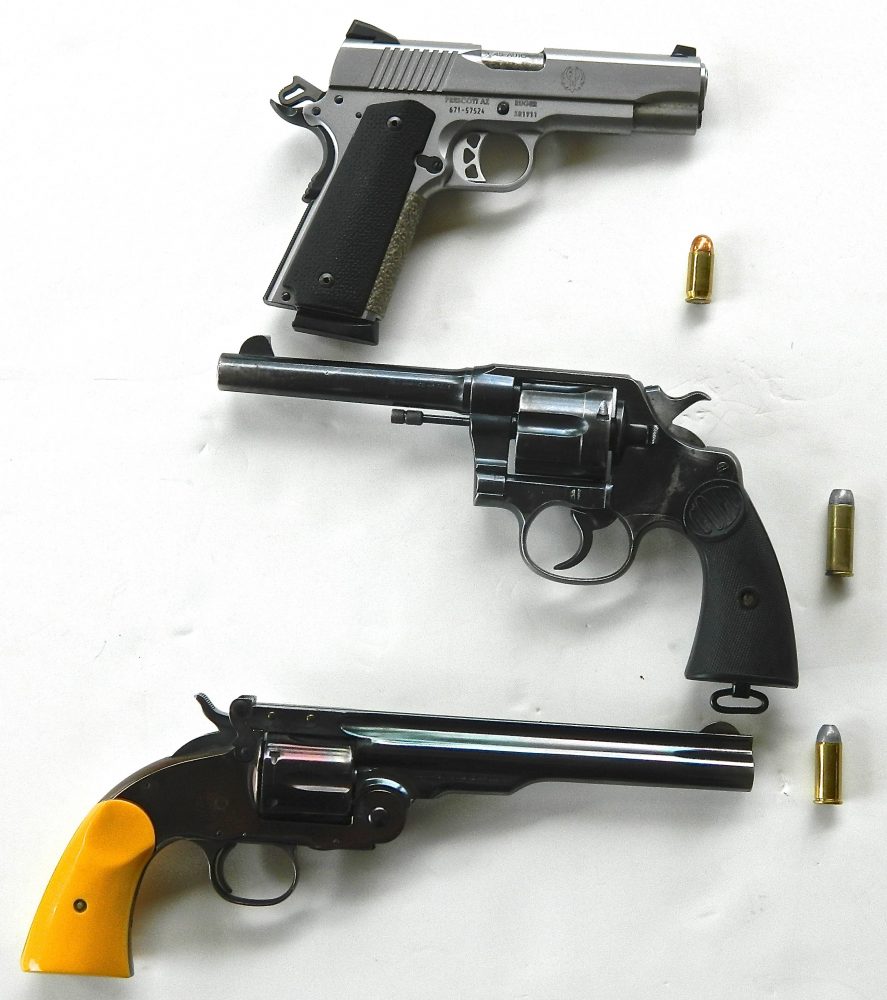 My choice for the self-loader was easy—a 1911, my Ruger Commander with Raven Concealment Systems holster and mag pouch.
I decided to go old school with the wheelguns.
For the D/A, I took my Colt New Service chambered for .45 Colt. A check on Colt's database shows this particular revolver was made in 1907. I carried it in a Simply Rugged Holsters 120 holster on a Simply Rugged 1¾-inch laminated belt with two Simply Rugged six-round cartridge slides.
My choice for the single-action was my Schofield revolver. Outside of books and movies, many of the participants had never seen a Schofield. Instructors Ken Campbell and Steve Tarani both remarked that this was the first time in all their years of instructing that they'd seen one in a class.
I carried the old break-top in a Ross Leather Classic holster on a Ross three-inch lined cartridge belt. I wore the buckle to the rear, placing the cartridge loops up front for easier access—a tip I picked up from looking at old photos of Western lawmen, most notably the Arizona and Texas Rangers.
All ammo—.45 ACP, .45 Colt, and .45 Schofield—was made by Black Hills Ammunition.
SOURCES:
GUNSITE
(928) 636-4565
www.gunsite.com
BLACK HILLS AMMUNITION
(605) 348-5150
www.black-hills.com
RAVEN CONCEALMENT SYSTEMS
www.rcsgear.com
ROSS LEATHER
(941) 739-1030
www.rossleather.com
SIMPLY RUGGED HOLSTERS
(928) 227-0432
www.simplyrugged.com
STI
(512) 819-0656
www.stiguns.com
STURM, RUGER & CO, LTD.
(203) 259-7843
www.ruger.com