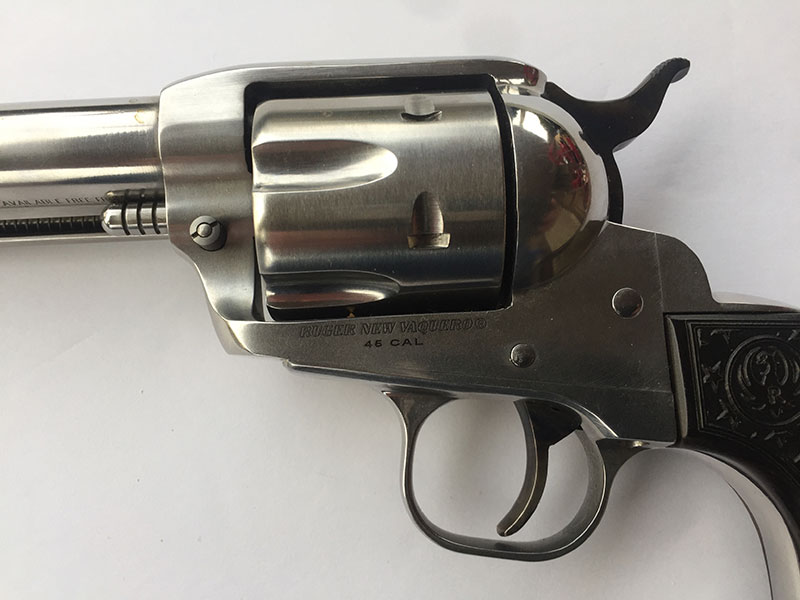 Back in September, I attended a writer's event at Gunsite. I have always enjoyed these events, getting quality training unlike anywhere else, plus talking with old friends and meeting new ones.
On this trip, I met Bobby Tyler of Tyler Gun Works. I was already familiar with his work, but had never met him. Bobby and I chatted over the next three days during lunch breaks and on the range.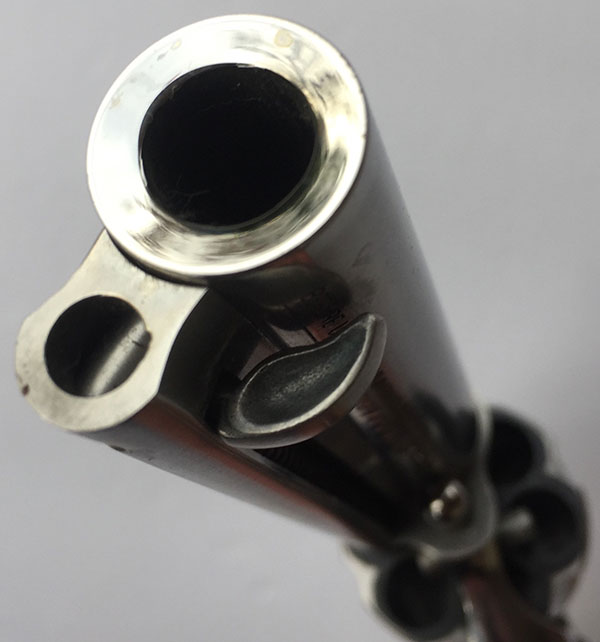 I had wanted a Ruger Vaquero for a number of years and had finally gotten one of my own, although it was shooting consistently at nine o'clock to point of aim. Bobby examined my Vaquero and diagnosed my problem as a misaligned barrel. Later during a drill, he asked if I'd like to shoot one of his Ruger Vaqueros. The action was butter smooth.
After trying Bobby's Vaquero, I sent mine back to Texas with him. I got the gun back in October and it was worth every penny I paid Bobby. After properly aligning the barrel, he had given the Vaquero an action job and color cased the hammer and trigger, which really makes those parts pop from the stainless steel. The action was as smooth as Bobby's personal handgun. He also cut a reverse crown on the muzzle. I plan to order a set of Sambar Stag stocks from Tyler Gun Works to have on my dream "cowboy" gun.
SIMPLY RUGGED CHEST RIG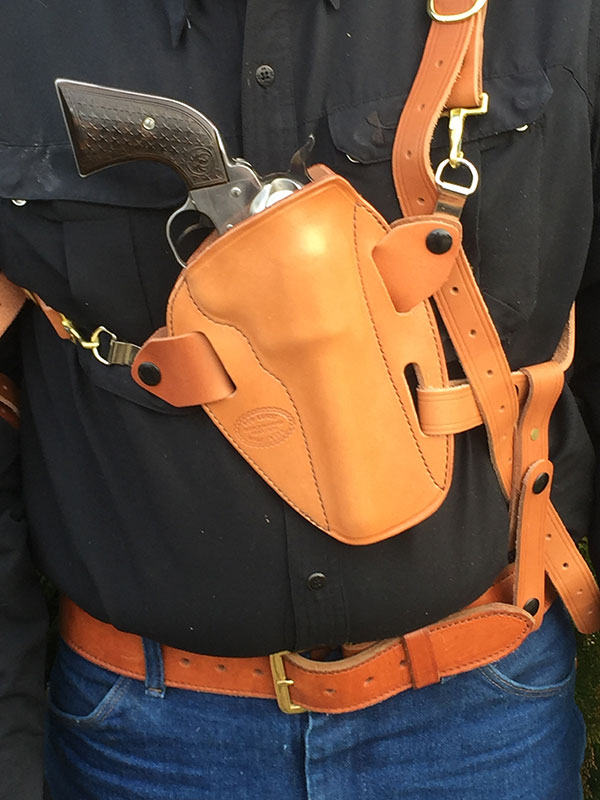 Growing up on ranches, I carried a wheelgun a lot and I still cowboy when I get a chance. Wearing a handgun in a conventional strong-side holster gets in the way when roping, leading out wild cattle, or snubbing horses.
While at Gunsite, I asked Rob Leahy of Simply Rugged Holsters to make me one of his Chesty Puller Suspension Systems for my Vaquero. Rob designed this rig after fishing in Alaska. He was charged by a bear and was unable to get his pistol out of his waders. Having survived this and not wanting to tempt fate, he made this rig. It's a great design.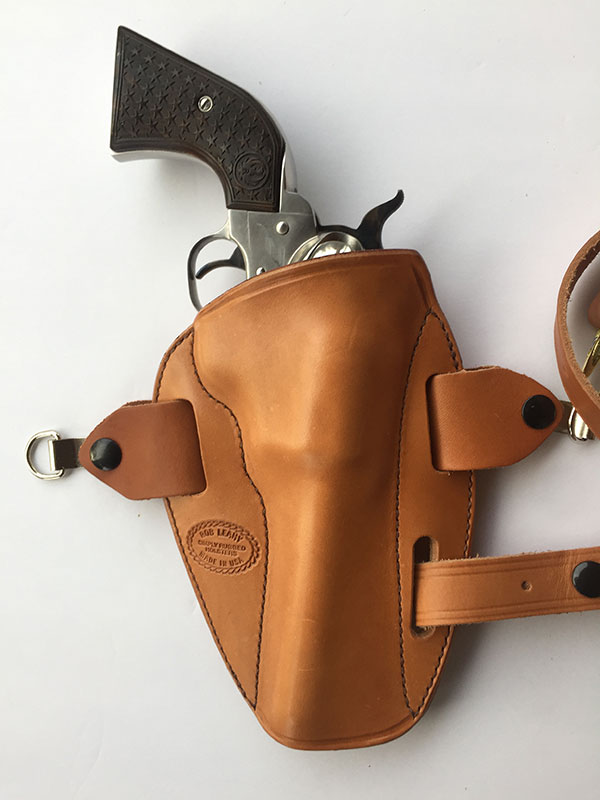 The Chesty Puller Suspension System incorporates a regular belt holster and can be worn as such just by removing the shoulder and waist straps. The holster is designed for a specific weapon—in this case, my Ruger Vaquero.
The holster is made of two separate pieces of leather glued together and then stitched with heavy nylon thread. The holster is dehorned and deburred, so it is smooth to the touch. The bottom of the holster is open, and the top has a flare to allow a smooth drawstroke and presentation and easy re-holstering. The front edge of the holster has two slots, and the rear edge has one cut-out for the shoulder straps (or belt).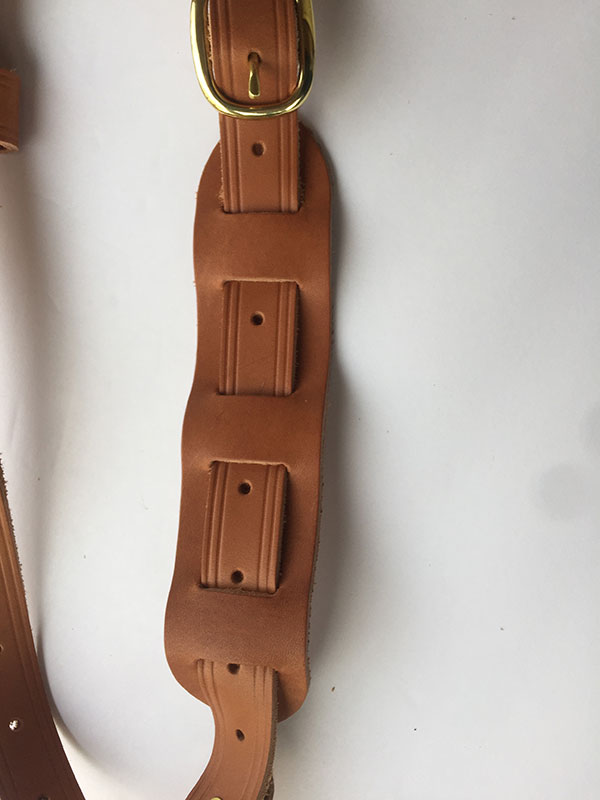 The shoulder strap attaches to the front of the holster and the top strap runs over the top of the shoulder. A wider piece of leather keeps the one-inch strap from digging into your shoulder if wearing a heavy handgun. The chest strap runs behind your back and snaps into a metal D-ring attached to the holster. A leather loop fastens to the waist belt to keep the system in place.
Also attached to the bottom strap is a six-loop spare ammo carrier that can be worn on the chest rig's one-inch straps or on a belt up to two inches wide.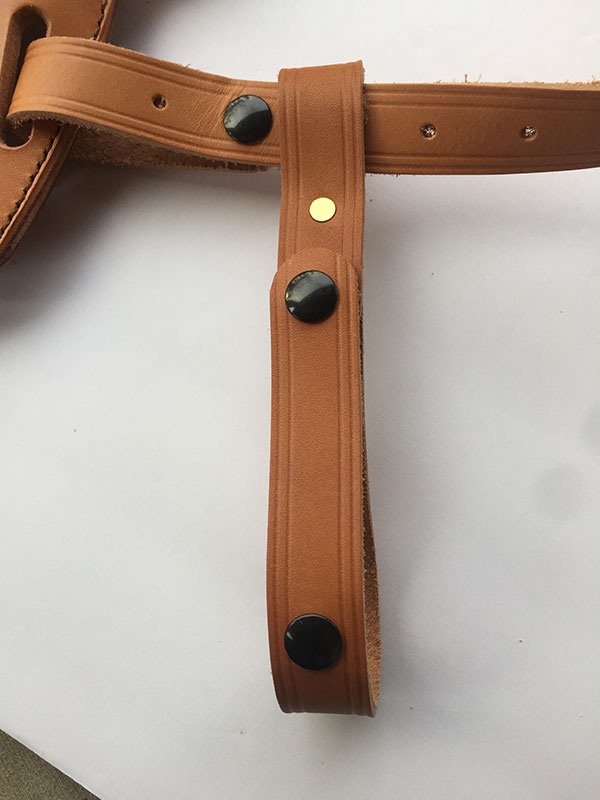 This chest rig is fully adjustable to fit everyone from a small-figured woman to a very large man. I look forward to using this chest rig while hunting, fishing, and ranching.
I'm going to order a holster from Simply Rugged for my Ruger Redhawk, so I can also use the Redhawk with this rig. Being able to change holsters for two handguns is a bonus, as it pays to be familiar with the same system.
SOURCES
SIMPLY RUGGED HOLSTERS
(928) 227-0432
www.simplyrugged.com
STURM, RUGER & CO, INC.
(203) 259-7843
www.ruger.com
TYLER GUN WORKS
(806) 729-7292
www.tylergunworks.com