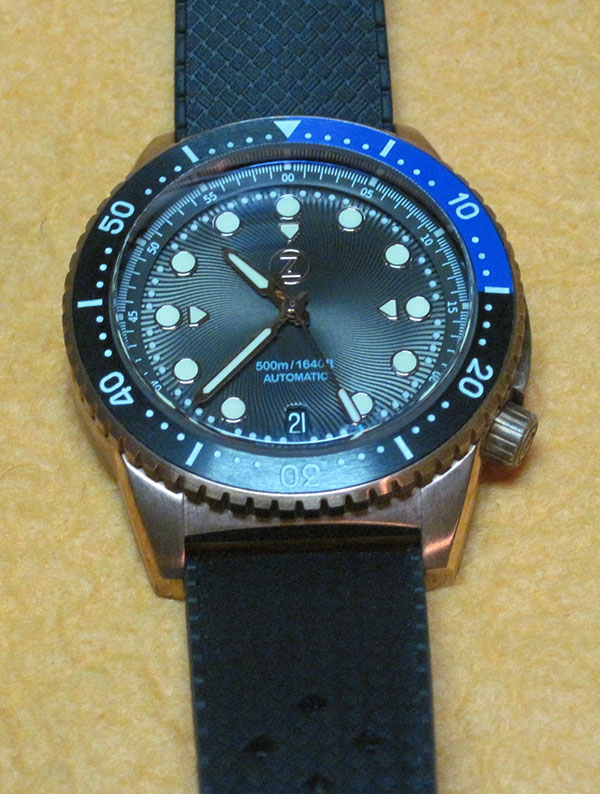 I have always been fascinated with firearms, watches, and flashlights, striving for better models as long as I have available funds. At times I'll ask myself, "Do I really need another?"
I'm sure many readers can identify with that, especially while perusing the tables at their local gun show. We all have our preferences and only our wallets can determine the outcome.
I have worn many watches over the years and at times my tastes have changed, but one thing remains constant. All my watches must be rugged, of decent quality, and automatic. I have a special fondness for diver watches. These particular watches are usually overbuilt, being extra rugged so they can be worn at great depths. Do I dive? No, but I know if I fall overboard, at least my watch will survive. All joking aside, I'll let you in on some facts that many watch owners do not know.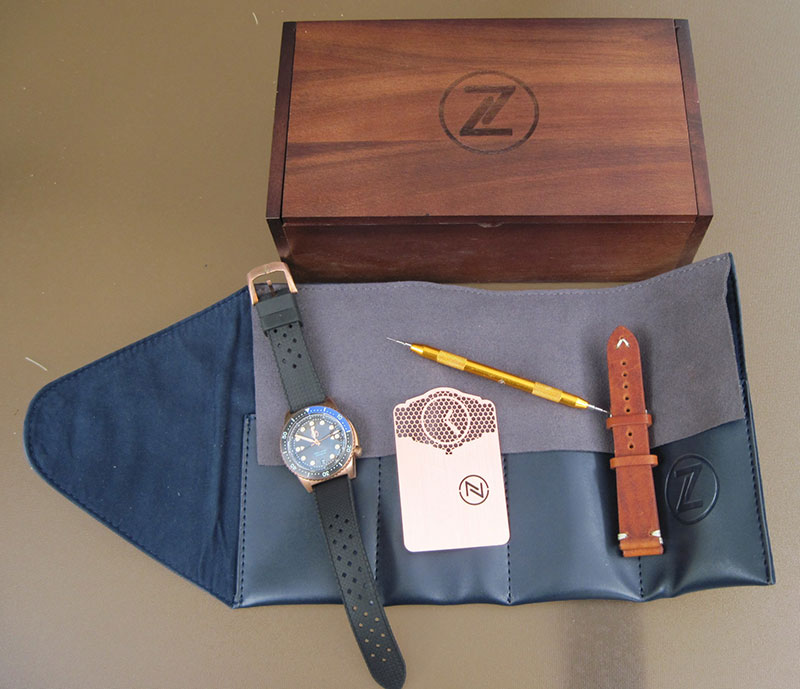 Watches come in many flavors. Some are automatic and wind by the movement of the wrist, while others are quartz, powered by button cell batteries. Some watches run on solar power. While I have owned all of the different types at one time or another, I gravitate to the purest of forms—the automatic self-winding watch. They are usually less accurate than the quartz variety, but will last a lifetime if properly cared for.
The price of an automatic watch can vary from as little as $100 to well into the thousands. What makes one watch cost so much more than another? Many factors are involved, such as materials used, name brand, movement, etc. One need not spend a great deal of money to get a quality watch.
In a watch that you depend on, accuracy is an important attribute, and it varies from watch to watch. A certified chronometer keeps time parameters to within +6 to -4 seconds per day. This is considered excellent timekeeping. Many less expensive self-winding automatic watches do not give the same results. A decent self-winding watch should be accurate to within +10 to -10 seconds per day.

The materials used in watch cases also vary. They may be made from polymer, graphite, stainless steel (the most common), titanium, and the latest craze, bronze. And depending on the watch company, different types of bronze may be used.
I have watches made of aluminum bronze and also marine-grade bronze (CUSN8). This bronze is used in marine applications that see a lot of harsh environments. Marine bronze has a darker coloration than aluminum bronze and in time develops a nice patina.
In recent years, I have had a fascination with micro brands: watches that are relatively unknown and cannot be purchased by normal means. These watches are usually found on the Internet or sometimes, as in this case, at a watch show where many different manufacturers as well as dealers come together.
You tend to get higher quality at a lower price because these brands do not have a middleman and are advertised minimally if at all, passing the savings on to the consumer. I have found quite a few new brands that I like. One that stands out is the Zelos. Last year I was fortunate to meet Mr. Elshan Tang, the owner of Zelos watches, at a watch show in New York City. At that time, I purchased my first bronze watch and, as they say, the rest is history.
Zelos is fairly new to watchmaking, but they really know what they're doing, which you can tell by the quality of and detail in their products. This watch is my second purchase made by this Singapore-based company.
The specs on my watch, the Zelos Mako Bronze Diver, are as follows: It has a 40mm case made of CUSN8 bronze. The thickness is 13.5mm and 46mm lug to lug. This means it will look good on average-sized as well as small wrists. It has a dark gray dial that is textured and quite beautiful when viewed at different angles.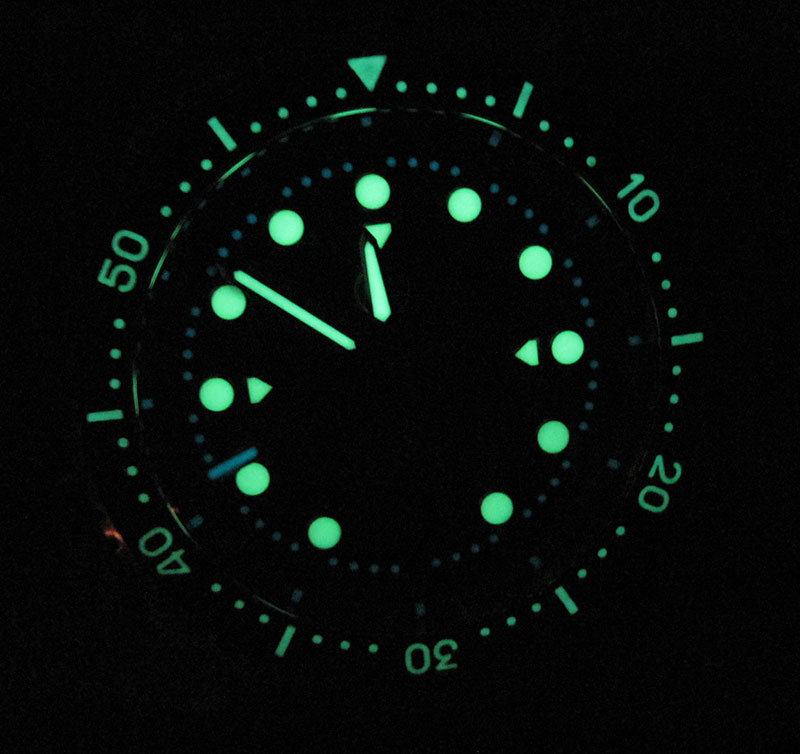 It has a screw-down crown, as most diver watches do. The hands and indices are well lumed, as is the rotatable bezel. It can be viewed in low light as well as no light without the use of tritium. Zelos does this using a combination of different luminescent compounds. In addition, the Mako Diver has a robust and scratchproof sapphire crystal.
All of this is powered by a Swiss Sellita SW200 movement, which assures you of excellent accuracy and an overall quality timepiece. My particular watch runs +2 to -1 seconds per day. The watch comes on a rubber diving strap, and an additional leather strap is included, as are a strap changing tool, leather watch roll, bronze warranty card, and nicely branded wooden box.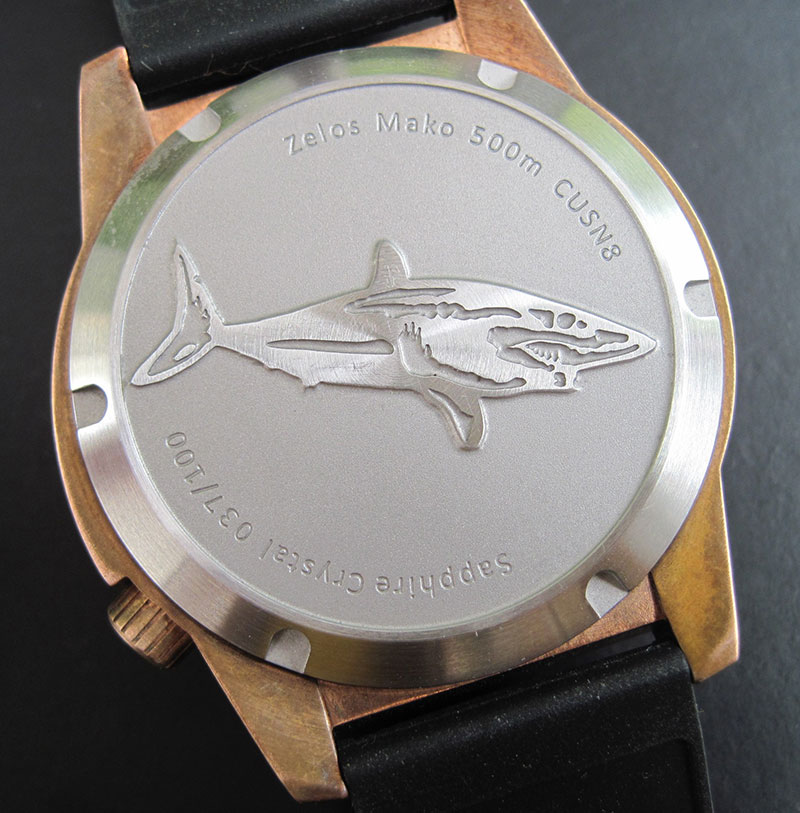 The price for this excellence is $799 with free shipping. Not cheap for sure, but quality never is. You get your money's worth and much more.
SOURCE
ZELOS WATCHES
www.zeloswatches.com