It didn't take me long on my first day of rifle school to realize I needed a drag bag. The big, heavy, plastic case I brought protected my rifle great in a vehicle, but was not practical on the range or in the field.
Don't get me wrong—I think you should have a hard case for your rifle, but realize it's only good in the trunk. My search for a drag bag was on.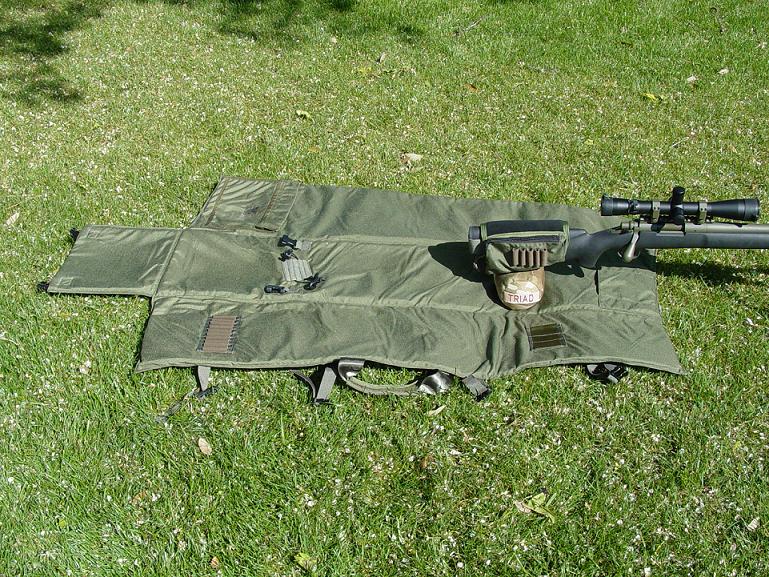 Completely unfolded as a shooting mat, the DB-BS drag bag gives the shooter a lot of protection from most terrain.
---
When it comes to nylon tactical gear, the first place I look to find what I need is Eagle Industries. The main reason is because Eagle products are made in the U.S.A. and have a lifetime warranty. I'll readily admit I am one of those nerds who always tries to get the latest high-speed gear—if they had AA for gear junkies I would definitely be on the 12-step program.
Fortunately for me I have a dealer that's always ready to feed my addiction so I called Steve at Triad Tactical. He is pretty much my sole source for tactical gear, especially from Eagle Industries.
Eagle has several different drag bag models to choose from, varying in price from around $105 to $230. Seeing how I'm already knee deep in a pile of tactical gear and I didn't have much to spend, I opted for the Eagle DB-BS model for $105.95 from Triad Tactical. I placed my order and two days later it was on my doorstep.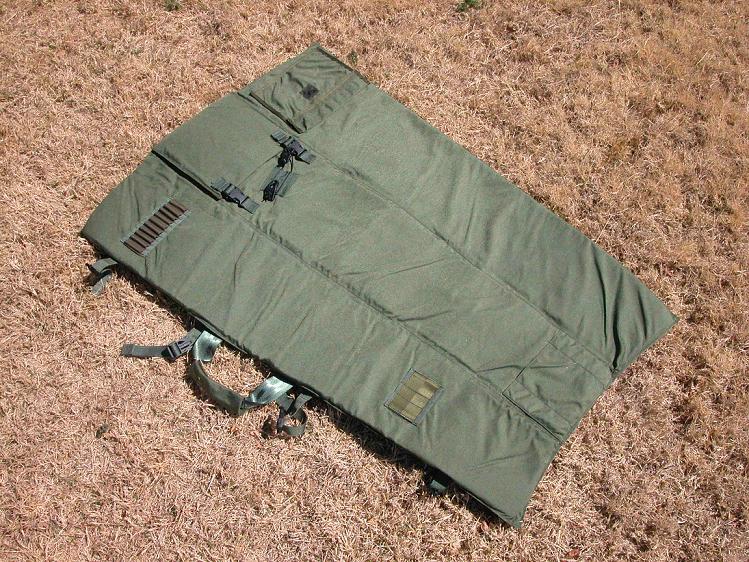 Straight webbing and a handle are on the bottom side to make it easier to drag or slide no matter where you go. Note the metal D-rings for the optional shoulder straps.
---
As with most Eagle products, this model is made from #1000 Denier abrasion- and water-resistant Cordura® nylon. It is a tri-fold design in that you place the rifle in the middle and fold the two sides around to "sandwich" it in. It is held closed by four, quick-detach buckles and the rifle is held in place by an internal bungee cord. The case has closed-cell foam on the inside and, with a padded scope cover which Eagle also makes, your rifle is protected from everything short of falling off the roof of a tall building. The DB-BS also unfolds flat and with the padding makes a great shooting mat. Another neat feature is on the inside where you will find a nine-inch by eight-inch pouch with milspec hook and loop closure and a row of elastic loops which hold ten rounds of .308 ammo.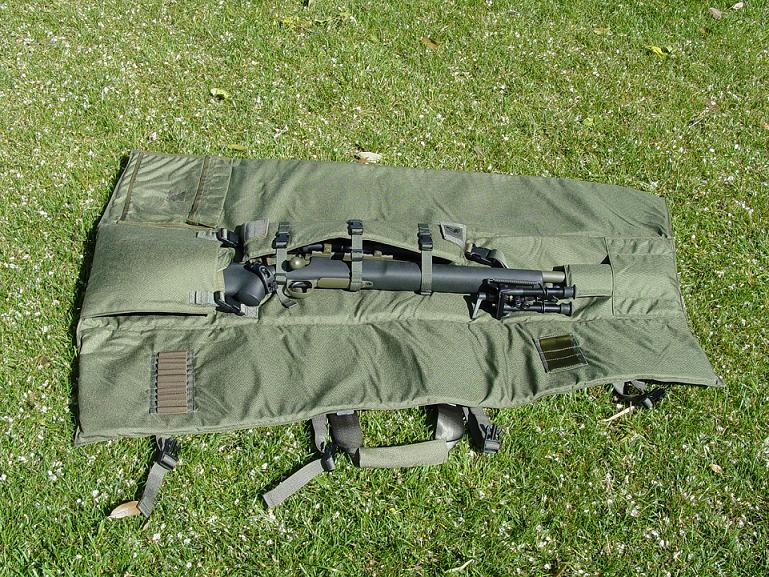 Buckled in nice and tight with the scope and muzzle cover. Fold the two sides together and you are fully covered and ready to move.
---
I have been using this piece of gear for several months now and have had zero problems with it. It fills several different roles in one package and if you own a rifle—whether it's an AR you built from leftover parts or a $4,000 bolt gun—you need a drag bag in your kit. For just a little over $100 it is a very smart buy.
The only thing I would change would be to get one in Multi-Cam—which can be had on special order.
SOURCES:
Eagle Industries Unlimited, Inc.
Dept. S.W.A.T.
1000 Biltmore Drive
Fenton, MO 63026
(636) 343-7547
www.eagleindustries.com
Triad Tactical
Dept. S.W.A.T.
Po Box 171492
Kansas City, KS 66117-1492
(913) 669-8553
www.triadtactical.com