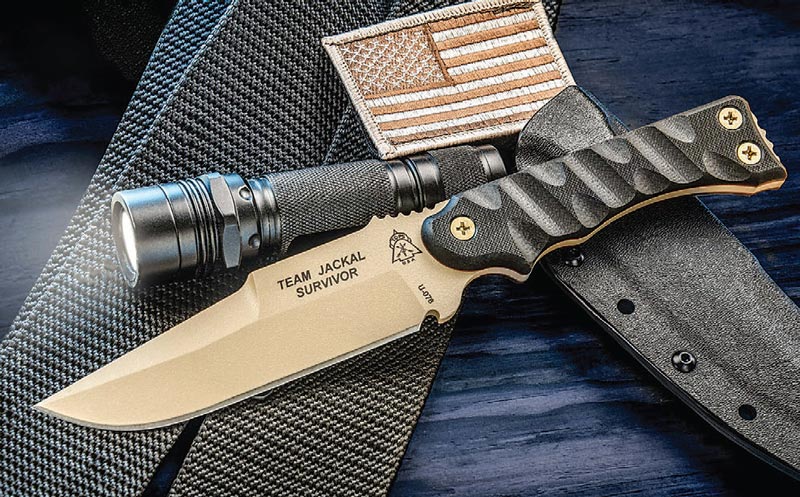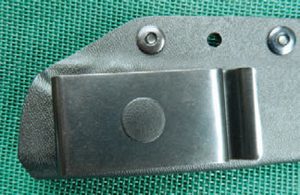 ONE of the most recent knives introduced by TOPS Knives is the Team Jackal Survivor. Like the fast, quiet, and efficient hunter it's named after, this knife is made to go the distance.
The Jackal is manufactured from 1095 high carbon steel, which has excellent edge retention and is also easy to resharpen in the field. Both of these attributes are important when its user may be in the field for prolonged periods of time.
The Coyote Tan powder coat protects the blade from the elements and reduces reflection. From tip to pommel, the Jackal measures 10¾ inches long with a five-inch blade and is ¼ inch wide at the tang.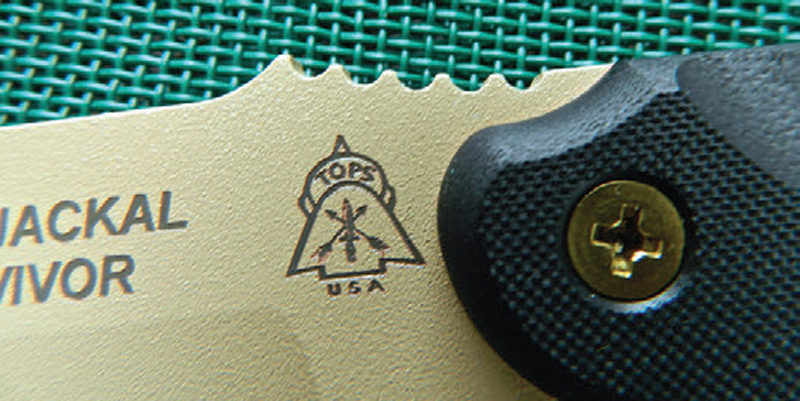 The clip-point Bowie-type blade is one of my personal alltime favorite designs. To illustrate just how much I like the clip point, I have carried a Schrade Bear Paw in a belt sheath every day since my son gave it to me for Father's Day in 1978. Likewise, a Spyderco Schempp Bowie has become part of my everyday-carry (EDC) gear.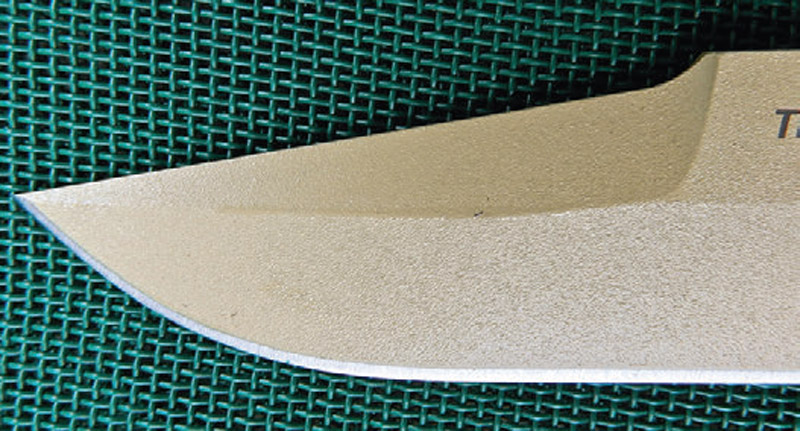 As a combat knife, the clip point/Bowie design offers good slashing capability and deep penetration. In a non-tactical role, it can be used for everything from simple camp chores to butchering animals. For fine work, the Jackal has substantial jimping on the top of the blade, just ahead of the scales.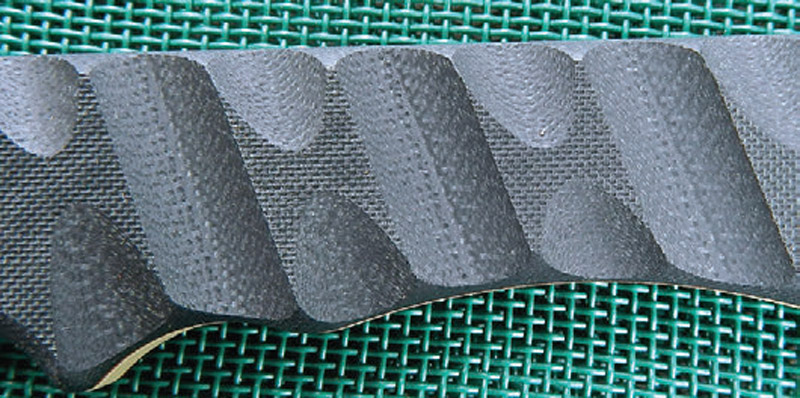 Scales (handles) are made from black G10 and feature TOPS Rocky Mountain Tread design, which offers a solid grip in all conditions.

The scales are removable if the full tang needs to be cleaned. TOPS chose to use Phillips-head screws to attach the scales, and I give them major kudos for doing so. A Phillips, or even a small straight screwdriver that will fit in the slots, is almost always available. The same cannot be said for Allen- or Torx-head screws.
The Jackal ships with a Kydex® sheath that is molded perfectly to the shape of the knife. It secures in place with a positive click and withdraws easily. But unless you want to remove the knife, no amount of shaking will dislodge it.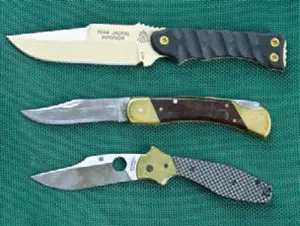 On the back of the sheath is a spring steel clip that is designed to rotate 180 degrees, allowing you to carry the Jackal in a variety of positions. The clip is somewhat hard to move and won't swivel, ensuring it will stay in the position selected by the user.
I didn't have any perfectly good rope I wanted to cut into unusable lengths, but I used the Team Jackal Survivor almost exclusively for over a week. I cut nylon webbing, cardboard boxes, and Textaline ® (used in industrial awnings and outdoor furniture) remnants. I also cut beef and potatoes while preparing a stew.
The Jackal maintained a good edge for most of the week. When it finally became somewhat dull, I was able to restore it to its original edge—or better— very quickly using my Spyderco Sharpmaker.
The Team Jackal Survivor is too large to become part of my EDC gear, but I can find room for it on my battle belt. Suggested retail price is $175.00.