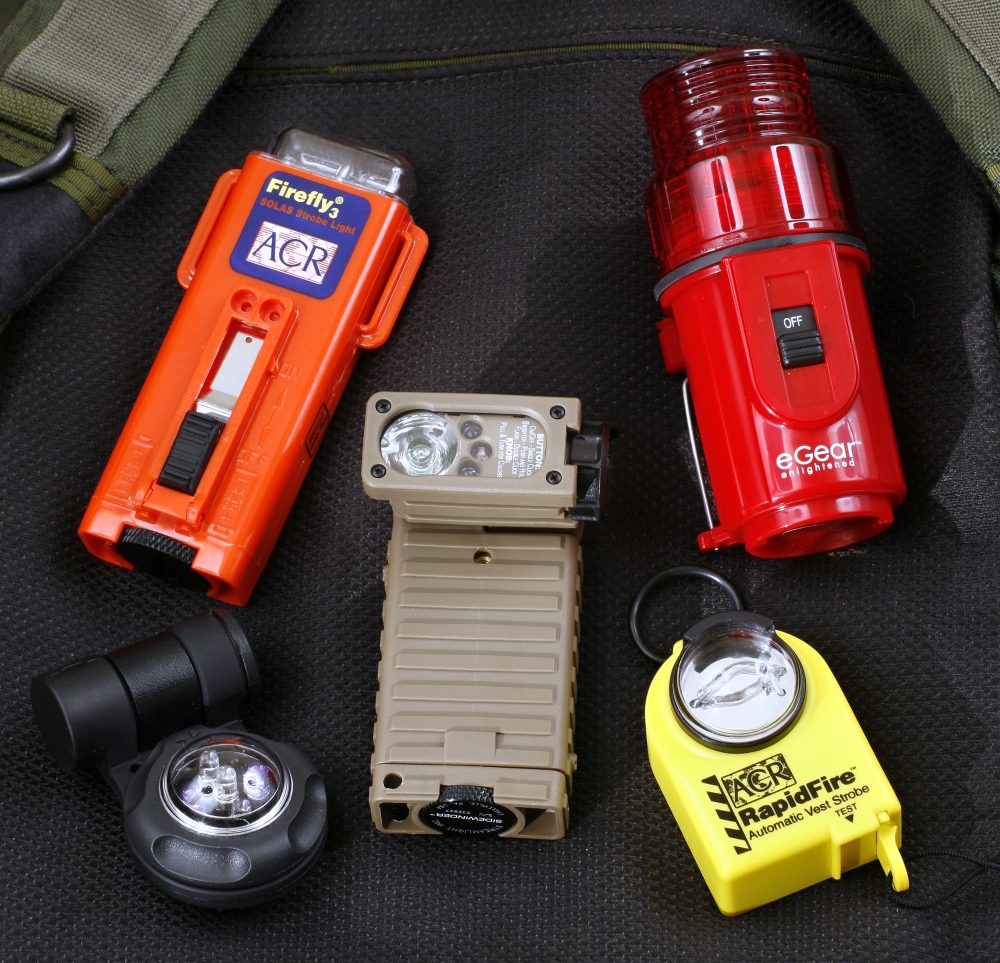 Bottom, left to right: Adventure Lights VIPIR Gen 4, Streamlight Sidewinder, ACR Pull-Pin Inflatable PFD Strobe. Top, left to right: ACR FireFly3, Essential Gear 4 LED Strobe.
---
One of the priorities of survival that we teach in our jungle school is proper visual rescue signaling. It is perhaps the one skill that will save your life when rescue teams start looking for you.
We decided to take a look at the various techniques and devices available on the consumer market for visual signaling. This column is not intended to be a "how-to," since we've covered that in previous issues, nor is it a review of any one product. It is simply a primer on what is available, in hopes that readers will choose what best suits their needs and include it in their kit or vehicle.
Visual signaling can broken down into five major categories: Electronic signaling strobes, electronic Identify Friend or Foe (IFF)/infrared (IR) beacons, laser rescue flares, chemical devices and manual signaling.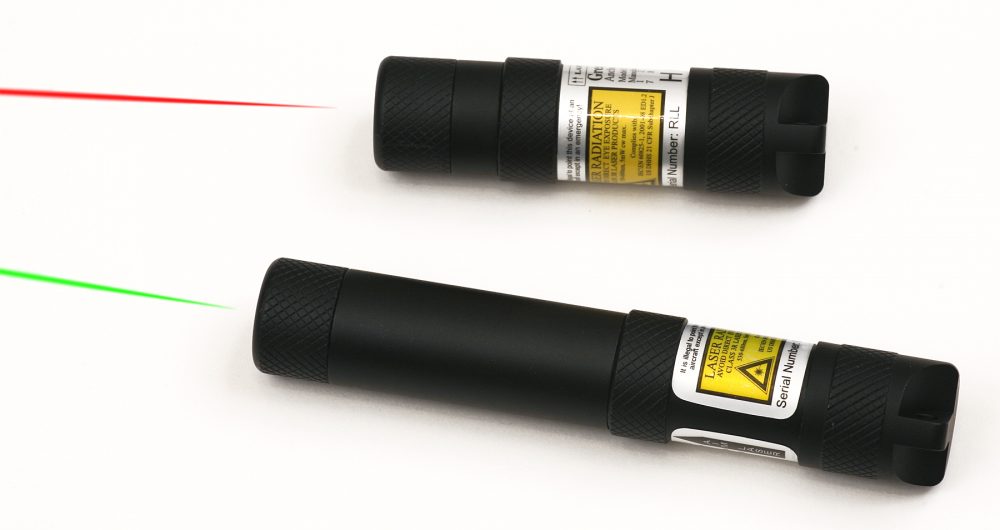 Greatland Rescue Laser Flares are one of the best nighttime signaling devices available.
---
ELECTRONIC SIGNALING STROBES
Of the many variations of electronic devices on the market, a few stand out, in my opinion, as being very good gear: the ACR FireFly3, Essential Gear 4 LED Strobe Light, and the ACR Pull-Pin Inflatable PFD Strobe. I'm sure there are others out there that are just as good, but these serve as a good generic sampling of electronic strobes. All of these are designed to work in or out of the water and have a visual range of one to two miles (depending on weather conditions) while remaining lightweight and compact.
Both the FireFly3 and the Essential Gear Strobe can be turned on or off, while the Pull-Pin Strobe is a one-time use unit. Once you pull the pin, it flashes until the battery is exhausted, about eight hours later. It does have a test key, so the user can verify it is in working order at any time. The FireFly3 will run approximately eight hours on two AA Lithium batteries and the Essential Gear LED Strobe is supposed to last 125 hours on a single D-cell. The Essential Gear Strobe may also be ordered with optional colored prism lens, magnetic base or Xenon strobe module. All of the above-mentioned units are continual flash once they're activated and do not have a constant on feature.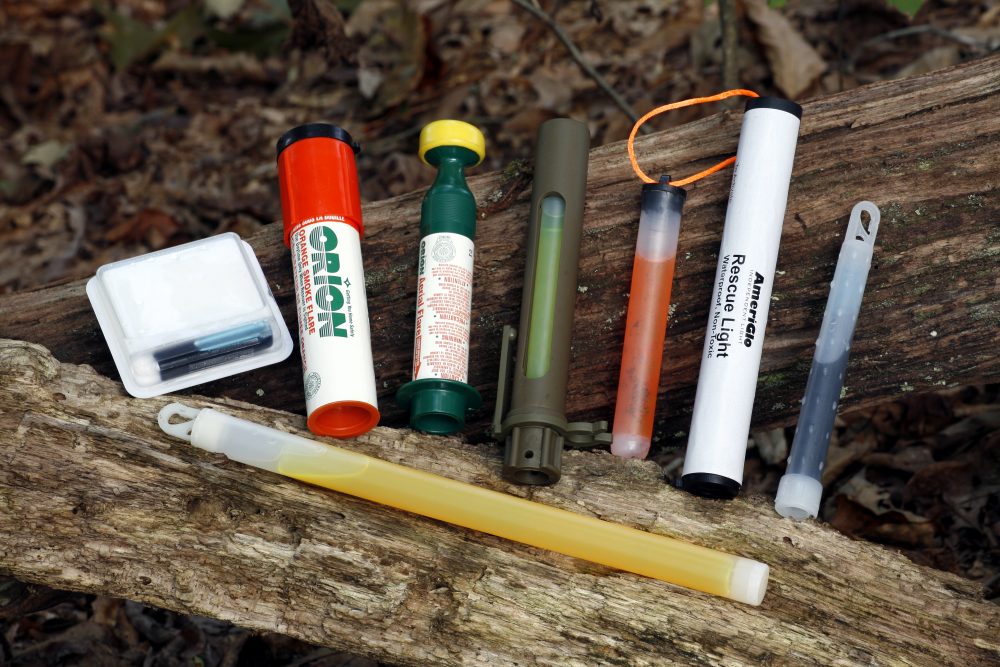 Smoke flares, aerial flares and chem lights all provide excellent means of signaling under proper conditions. Infrared chem light at far right is only visible through night vision devices.
---
IDENTIFY FRIEND OR FOE (IFF) AND INFRARED (IR) BEACONS
While there are not a lot of companies making them, Identify Friend or Foe (IFF) beacons are becoming more popular as an add-on feature to military lights. Of course infrared can only be seen with night vision, but for certain applications that's exactly what you want. Please note that none of the units mentioned below feature Xenon strobes and are about equal to a high-output flashlight when it comes to overt signaling with visible light.
My favorite of these lights is the Adventure Lights VIPIR Gen 4. Not only does it come with extremely bright overt signaling modes (that includes a steady on flashlight mode), but flip the battery backwards and it's now in covert IR mode with the flash modes of both the Navy Special Warfare and Government Agent models. It also has constant on IR illuminator. The Gen 4 is also known as the Mockingbird, since it can be programmed in the field to an infinite number of light patterns using any IR light source. With the reverse polarity-switching program, once you flip the polarity of the battery, there is no way to unintentionally turn on an overt light. Battery life: constant on, approximately 12–36 hours; flashing, 150 hrs. The VIPIR Gen 4 is the signal light attached to my go-bag.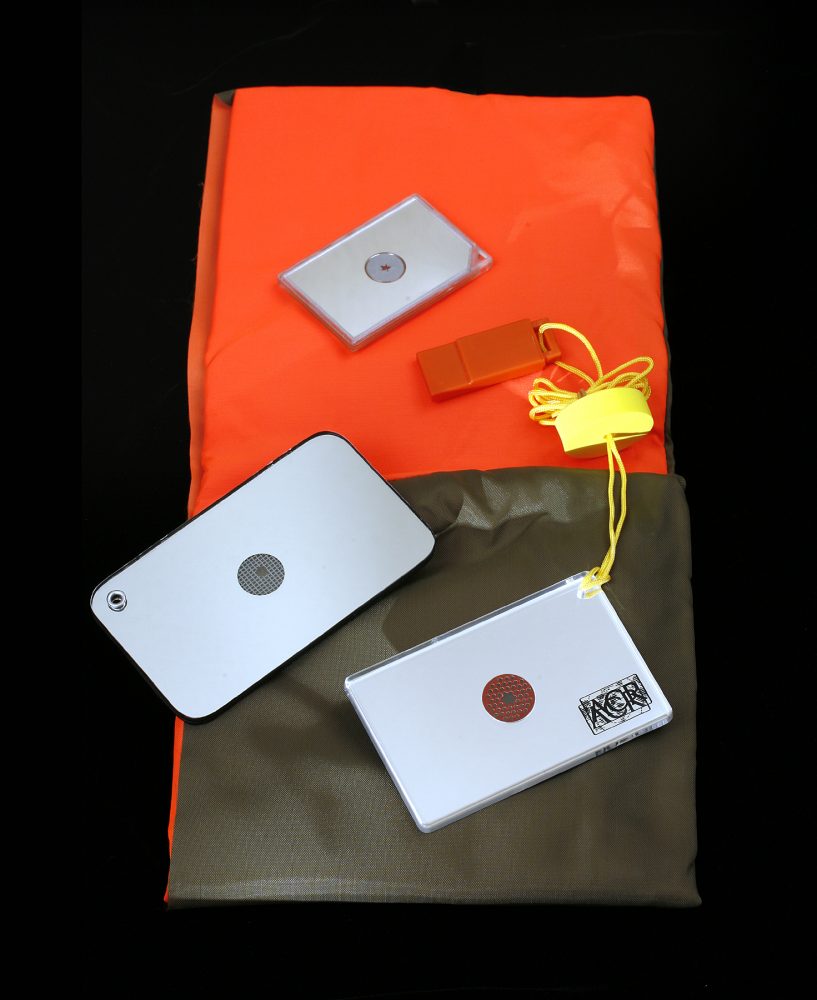 The Streamlight Sidewinder is billed as the most versatile military light in the world, and I have to say that, if you're looking for a do-all flashlight, this is the one to own. It features white, red, blue and infrared LEDs. A "civilian" model has white, red, blue and green LEDs. In either model, each of the bulbs can be operated independently and each will adjust to four levels of brightness or become a flashing strobe. The light features a waterproof case that meets MIL-STD-810F standards. The articulating flashlight head will rotate 185 degrees and is powered by two AA batteries. The unit mounts to MOLLE or ACH for hands-free use.
The Surefire HL1 Helmet Light has three white LEDs, two blue LEDs, and one blinking infrared LED that serves as a personal Identify Friend or Foe (IFF) beacon. The white light is for general-purpose illumination and the blue LEDs serve the same purpose except for being low-signature and night-vision friendly. The Helmet Light attaches with a special clamp to any Modular Integrated Communications Helmet (MICH). After mounting, the light can easily be taken off by depressing a release lever. It can also be carried via an optional carry clip that attaches to any MOLLE or ALICE vest. On a single CR123 battery, the IFF beacon will run 120 hours, with the remainder of the regular LEDS averaging from six to 96 hours depending on the selected intensity.
RESCUE LASER FLARES
Rescue laser lights are fairly new to the survival market compared to other devices. On the plus side, they give the user hours of signaling on replaceable batteries as well as an effective 20+ mile range at night and one to five miles during the day. They can also be carried on board an aircraft in either your checked or carry-on luggage. The only downside to them is the fact that they're a line-of-sight device, so you have to be able to see what you're signaling, unlike aerial flares. Doug Ritter with Equipped To Survive has done extensive testing of laser lights using a ground team and an aerial team, and concluded the following: "The red rescue laser was visible with the naked eye out to 22 miles (35.4 km), with NVGs out to 28 miles (45 km). The green laser was going strong with the naked eye at 30 miles (48 km). In fact, the green laser was so easy to see and so distinctive that we used the green laser for locating purposes to identify the location of the ground team at extreme distances when we lost the location after a course reversal."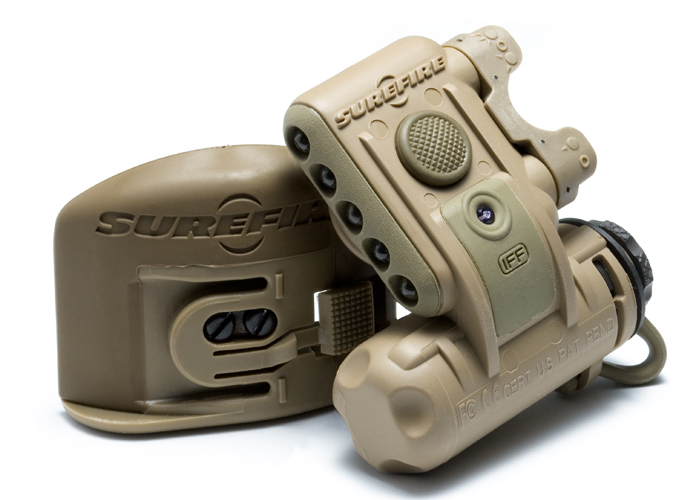 SureFire HL1 Helmet Light is considered industry standard when it comes to military applications.
---
CHEMICAL DEVICES
Aerial flares, smoke flares and dye markers still seem to be the standard when it comes to nautical rescue signaling. On the positive side, since they do not depend on line of sight, aerial flares will sometimes work to get attention when other devices, such as laser flares, won't. Plus they're ready when needed, unlike trying to build a fire or attempting to make smoke through conventional methods.
The main problem I have with all of these as a primary rescue device is they're one-time use. Not to mention that you can't carry them on commercial aircraft. Lastly, they're chemical, and while I'm sure the scientists who create these things have pretty well foolproofed them, I would assume they have a shelf life and could possibly become duds after a period of time.
Chemical safety lights are probably one of the best inventions of our time. They're safe, dependable, and have long-term storage capacity (up to four years). They come in various colors and intensities, and give off available light for up to 12 hours. These are the ideal lights to keep in your vehicle in case you break down. Simply snap the lights and lay them on the road, and you have an excellent safety marker to warn oncoming traffic or attract the attention of rescuers. They're also the preferred light to use around flammable liquids or combustible gases, because they generate neither heat nor spark.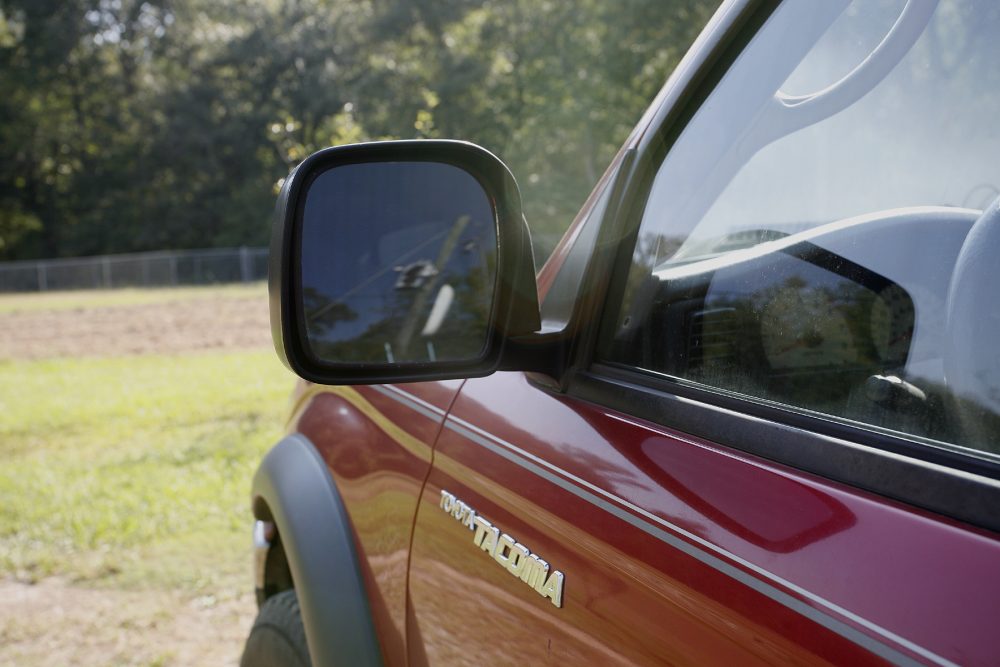 Vehicles have plenty of signaling devices. Outside mirrors, rear-view mirrors and vehicle glass will all work to signal help if you become stranded.
---
Since chemical safety lights require no batteries or other outside energy source, they make great survival lights and are well worth the price to keep a few in every vehicle and your go-bags. About the only negatives I can find with them are that they're one-time use and I'm pretty sure the airlines won't let them fly. The AmeriGlow Corporation makes safety lights in all types of configurations, ranging from five-minute high-intensity safety lights to 12-hour lighting, infrared markers and rescue lighting.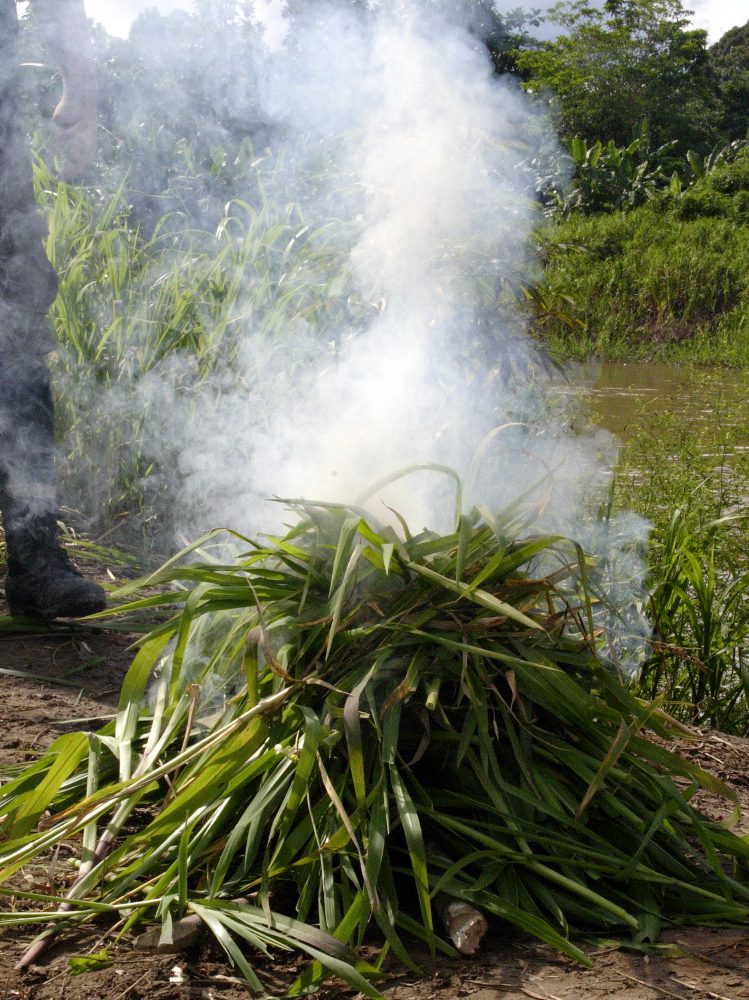 OTHER METHODS
My favorite sunny-day device for rescue signaling is a mirror, which is unmatched in being able to project a strong flash of light for many miles. Of all the devices listed in this article, it's the one item that is included in every go-bag, survival kit and vehicle I own. When you buy a signal mirror for your kit, make sure it has an aiming screen and printed instructions on the mirror, because this will save you a lot of headaches should you have to use it. And don't forget that your vehicle has several signal mirrors available should you get stranded, so learn how to use a standard vehicle mirror as a signaling device even though it doesn't have an aiming screen.
VS-17 Signal Markers are used by the United States Military as a ground position marker that can be quickly spotted by aircraft. Once unfolded, they are 20 inches wide x 72 inches long, with high visibility orange on one side and high visibility pink on the other. Each panel has six grommeted tie-down cords so they can be attached to just about anything or joined together with other panels. They're a good piece of survival gear not only for their signaling capability, but the tear-resistant fabric can also be used for other survival applications such as a ground cloth, makeshift blanket or shelter half.
Fire (and the smoke from wood fires) is a method that we teach in our jungle school. In my opinion, it should be used as a last-ditch method when no other device is available. You constantly have to tend fires so they will be ready for signaling to potential rescuers. It should also be noted that in heavy forest, smoke tends to dissipate among the canopy, lessening your chances of being seen. If you're going to use fire as your signal, then make sure you have a clearing at least 50 meters square and build three fires in a triangle in the center of this clearing.
Signaling is an important life-saving skill. And while it may seem like a no-brainer, it's not as simple as shining a flashlight at a rescue aircraft. The techniques for proper signaling should be studied and learned the same as any other survival skill. Whatever you decide to use for a signaling device in your kit, be sure you practice with it and understand how to use it, as well as keep it maintained or rotated if it has a shelf life.
[Jeff Randall has worked and traveled in China, Korea, Malaysia, Indonesia, Singapore, Switzerland, and nearly every Latin American country. He is the co-author of the book Adventure Travel in the Third World and is also an accomplished photographer. He considers the Amazon jungle his second home. He can be contacted through www.jungletraining.com]
SOURCES:
ACR Electronics, Inc.
Dept. S.W.A.T.
5757 Ravenwood Road
Fort Lauderdale, FL 33312
(954) 981-3333
www.acrelectronics.com
Adventure Lights
Dept. S.W.A.T.
444 Beaconsfield Boulevard, Suite 201
Beaconsfield, Quebec, CANADA, H9W 4C1
(514) 694-8477
www.adventurelights.com
AmeriGlo, LLC
Dept. S.W.A.T.
5579B Chamblee Dunwoody Rd., Ste. 214
Atlanta, GA 30338
(770) 390-0554
www.ameriglo.com
Essential Gear, Inc.
Dept. S.W.A.T.
171 Wells Street
Greenfield, MA 01301
(800) 582-3861
www.essentialgear.com
Greatland Laser
Dept. S.W.A.T.
P.O. Box 221407
Anchorage, AK 99522-1407
(866) 889-3425
www.greatlandlaser.com
Orion Safety Products
Dept. S.W.A.T.
3157N 500W
Peru, IN 46970
(800) 851-5260
www.orionsignals.com
Streamlight, Inc.
Dept. S.W.A.T.
30 Eagleville Road
Eagleville, PA 19403
(800) 523-7488
www.streamlight.com
SureFire, LLC
Dept. S.W.A.T.
18300 Mount Baldy Circle
Fountain Valley, CA 92708
(800) 828-8809
www.surefire.com