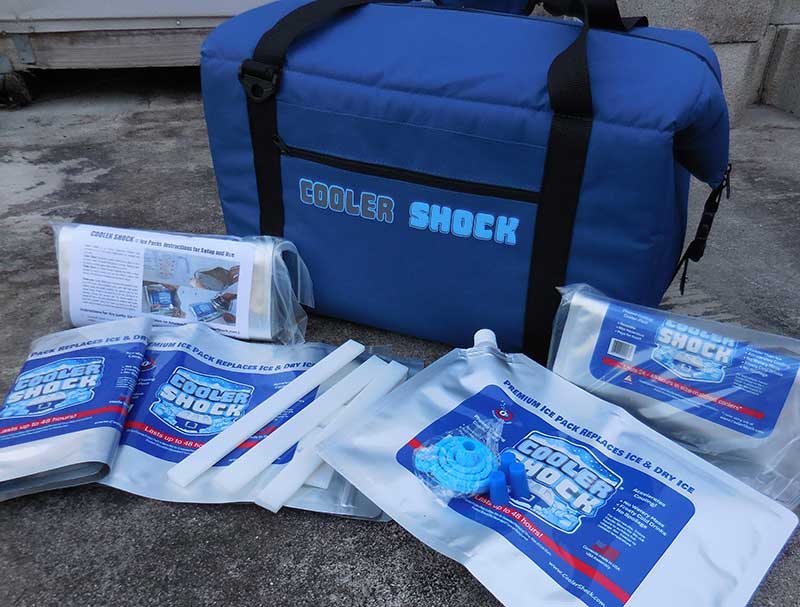 During an extended power outage, options for even basic refrigeration are often severely limited. Here in the coastal southeastern U.S., the dreaded Atlantic Hurricane season terrorizes the population from early June through late November. When power goes out during this period of time, it is likely because of a tropical storm. Coincidentally, these are also some of the hottest months of the year. During the summer of 2017, storms caused widespread power outages in Florida, Texas, and Puerto Rico.
When it's hot and the power fails, people often struggle to maintain perishables, including food and vital medications. Although this situation is most common in southern regions, it can happen almost anywhere in the summer. In many cooler regions, summer temperatures routinely climb well into the 90s and sometimes even higher.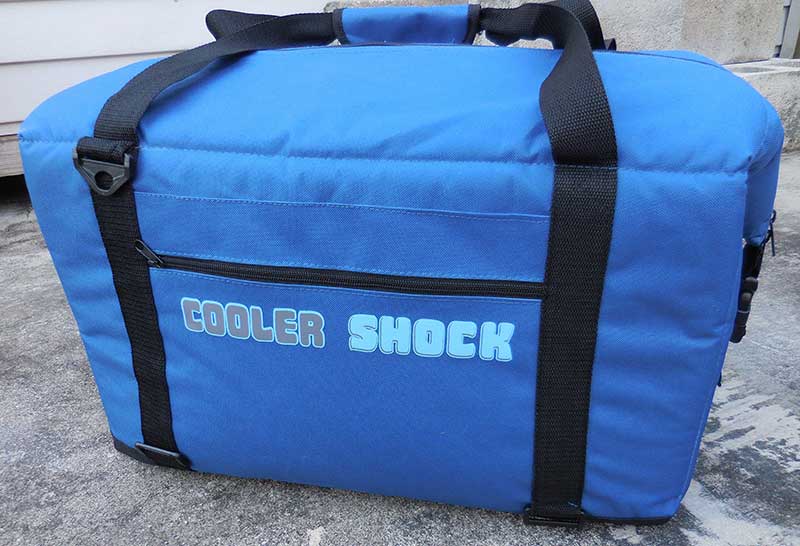 The 2017 heatwave in the northwestern U.S. brought triple-digit heat as far north as Washington state. Regardless of where you live, you need to be prepared.
Cooler Shock Ice Packs are heavy-duty performers that can help you take your preparations to the next level by providing some innovative cooling options the next time the power goes out.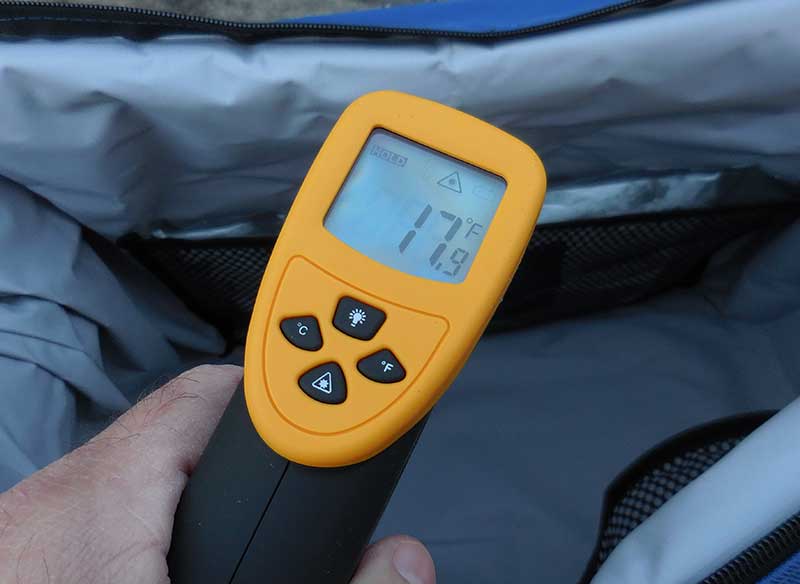 AFTER THE CRISIS
Life after a serious disaster is never easy. Even if you avoid major structural damage, you'll probably need to contend with loss of power, damaged grid infrastructure, shortages of just about everything, and an out-of-control populace.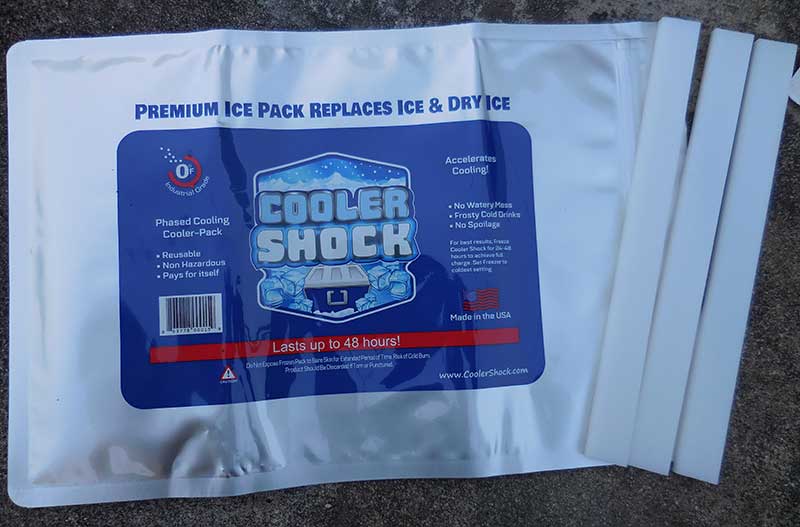 And, as many of us have found out the hard way, being without power changes everything. It's not just about comfort—in most modern homes, nothing much functions without electricity. Even with well-thought-out plans and preparations, when the power goes out, all bets are off.
One huge concern when the power fails is refrigeration. During the first 24 hours or so, your refrigerator usually stays pretty cold, as long as you don't keep opening the door.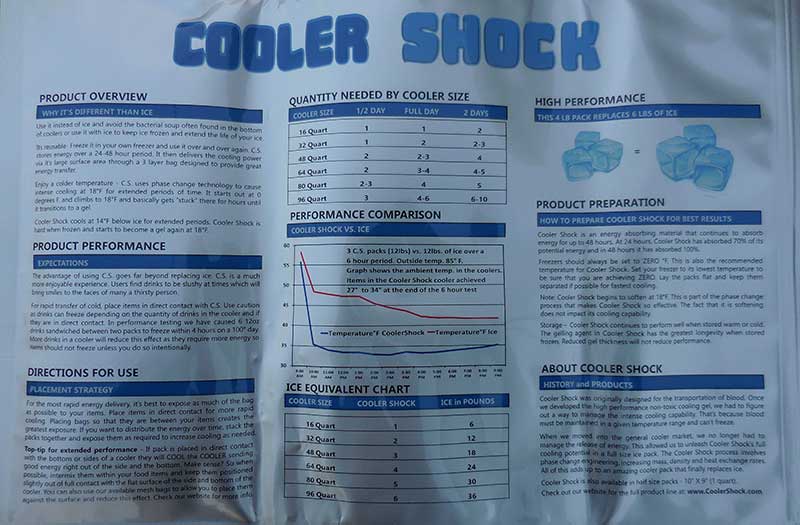 Typically, a full freezer holds its temperature for 24 to 48 hours. If you anticipate a power outage, turning your refrigerator/freezer up to the coldest setting before the power goes out usually helps maintain food-preserving temperatures for a longer period of time.
But it's not just about preserving food and medications. Refrigeration also helps maintain morale and overall health. After about the third day of high heat and humidity, the effects of stress and exhaustion start to wear on even the strongest among us. Under these circumstances, something as simple as a cold drink can be a major morale booster.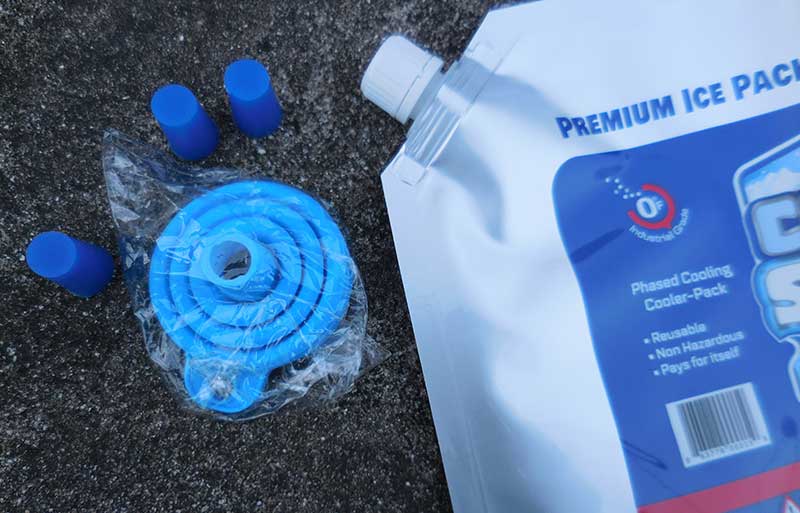 Operating under these conditions requires some outside-the-box solutions and innovative high-tech products. As you can imagine, preparing for these situations is a major priority.
COOLER SHOCK ICE PACKS: WHAT ARE THEY?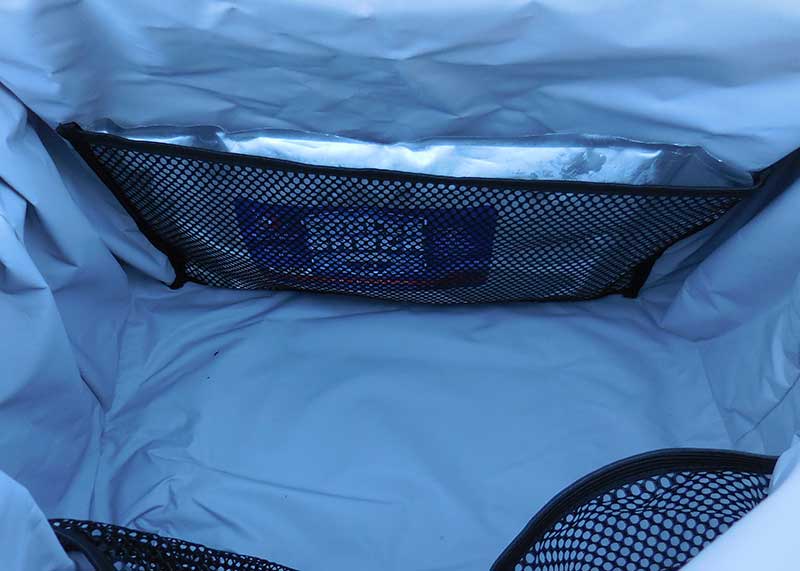 Cooler Shock Ice Packs are a reusable ice alternative on steroids. Imagine a 10×14-inch ice pack that is equivalent to six pounds of regular ice and is actually much colder than ice. That's right, colder than ice. Cooler Shock packs are so cold that they can actually freeze your drinks if you're not careful. This sounds incredible, but we tried it and the results were amazing.
We threw two Cooler Shock 10×14-inch frozen ice packs into a cooler—one on the bottom and one above a row of water bottles. Six hours later, the water in the bottles had substantially turned to slush.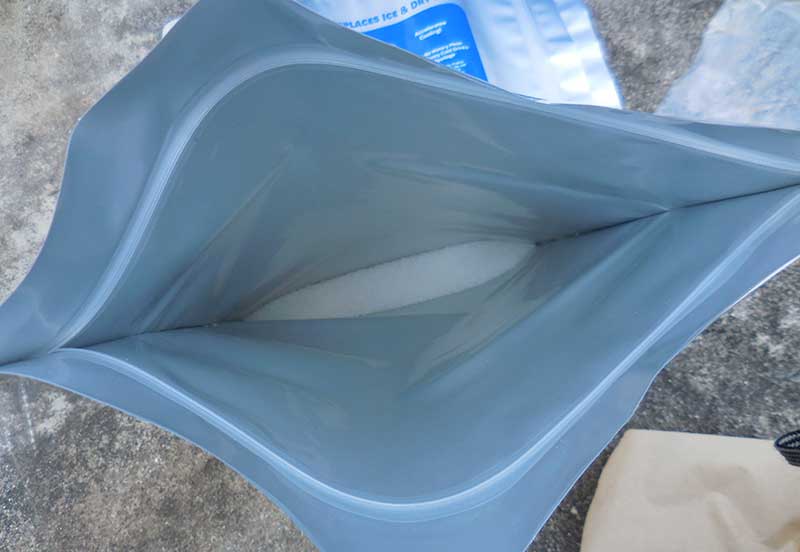 The process is straightforward—prepare your Cooler Shock Ice Packs by adding water, mixing the contents and sealing the pack. Once the packs are sealed, throw them in the freezer for 24 to 48 hours. Twenty-four hours later, the packs will be frozen solid.
The manufacturer claims that 24 hours provides an 85% charge, and 48 hours a 100% charge. This is where you'll start to notice a big difference.
Once frozen, the packs will feel solid and are ready to go. When you put them in your cooler, the ice packs will then start to change from a solid back to a gel by a process called "phase-change engineering."
There's quite a bit of science behind this technology, but in essence it involves the changes that take place as the substance changes from one state to another (a solid to a gel, for instance) and the material going through the change stays at its phase-change temperature until the process is complete. In the case of the Cooler Shock Ice Packs, that change occurs at 18 degrees Fahrenheit, while regular ice does this at 32 degrees.
The bottom line is that these packs will keep your stuff cold, really cold, for 24 to 48 hours depending on conditions.
SAY GOODBYE TO ICE
Ice is messy, heavy, takes up a lot of space and can be difficult to find during a crisis. And if you cover your food, drinks, and medicine with it, you have to dig through a cooler full of ice to find what you need.
As the ice melts, you're left with a soupy, watery mess that's filled with debris and bacteria from all the dirty hands digging through the ice. With melting ice, you also have to worry about water leaking from the cooler and making a mess.
Cooler Shock Ice Packs are sealed and self-contained. Even as they melt, your cooler and its contents stay dry. You may notice a little condensation on the outside of the packs, but that's all. Three large ice packs provide the cooling power of approximately 20 pounds of ice, take up much less space, and weigh less.
COOLERS
Combine the ice packs with a well-insulated cooler to maximize their cooling power and longevity. Cooler Shock makes lightweight, soft-sided, 24-hour coolers in two sizes: 24 can and 48 can.
These coolers have a rugged nylon exterior and are designed with interior net pockets that securely hold the Cooler Shock Ice Packs on the sides of the cooler to maximize performance and provide more usable interior space. R5 insulation and a heat-sealed liner help keep the cold in and the heat out. Both coolers have carry handles and adjustable shoulder straps.
While the Cooler Shock Soft Coolers are a great option, you can use their ice packs in just about any cooler.
STRATEGIES FOR KEEPING YOUR GRID-DOWN COOL
While the Cooler Shock Ice Packs are colder and last longer than ice, if you're faced with an extended power outage, they still need to be recharged every few days. One common strategy here in southern Florida is to have a generator and run it a few hours a day for essentials such as refrigerators. Remember, if you keep the refrigerator door closed, it stays cold much longer. The problem is that you still need to access what's inside, or what good is it?
To avoid opening their refrigerator, many people set up a few coolers with drinks and other necessary items. In these circumstances, Cooler Shock Ice Packs are perfect. Recharge them while you run your generator and refrigerator, and use them in a cooler. Keep extra ice packs so you can rotate the packs, and always have ice packs at the ready.
WRAP-UP
Keeping your perishables cold during a power outage is always a challenge in warmer climates, and/or during the hottest months of the year.
Cooler Shock Ice Packs offer an effective, affordable, and viable option that can be set up and maintained for unexpected power outages, or for an extended grid-down situation. Stay safe and be prepared.
Richard is an urban survival consultant, writer and firearms enthusiast. He's the author of Surviving Doomsday: A Guide for Surviving an Urban Disaster, and The Quick Start Guide for Urban Preparedness. For the latest preparedness news and updates, connect with Richard on www.quickstartsurvival.com.
SOURCE
GENTAP LLC
(951) 708-1060
www.coolershock.com