The Savage Model FP10 is often overlooked when tactical rifles are discussed. The FP10 is the basis of Savage's Law Enforcement series. It is available from the factory, depending on the particular model chosen, with many notable features, including stocks from McMillan, HS Precision, and Choate, along with detachable box magazines, oversized bolt handle, recessed target crown, and most importantly, Savage's industry-leading AccuTrigger. The one I tested is the McMillan stock variant chambered in .308 Winchester with detachable box magazine (FCP).
Prejudices abound when it comes to Savage rifles, stemming from misconceptions based on price and elitist sentiments. Many individuals, not to mention industry competitors, want you to believe that the moderately priced Savage must somehow be deficient when compared to rifles costing two to three times more. I am not criticizing these products. I just want to point out that an individual's or department's needs should be fully analyzed and the Savage Model 10 FCP considered.
I have been privileged to evaluate tactical rifles from manufacturers such as FN, Sako, SIG, McMillan, HS-Precision, Armalite, Remington and CZ. This gives me a solid background for objectively analyzing the Savage Model 10FCP's features and capabilities by drawing on my previous experiences of handling some of the most highly respected tactical rifles in the world. The Savage 10FCP takes a back seat to no rifle in terms of precision, repeatable accuracy, ergonomics, reliability, trigger and safety.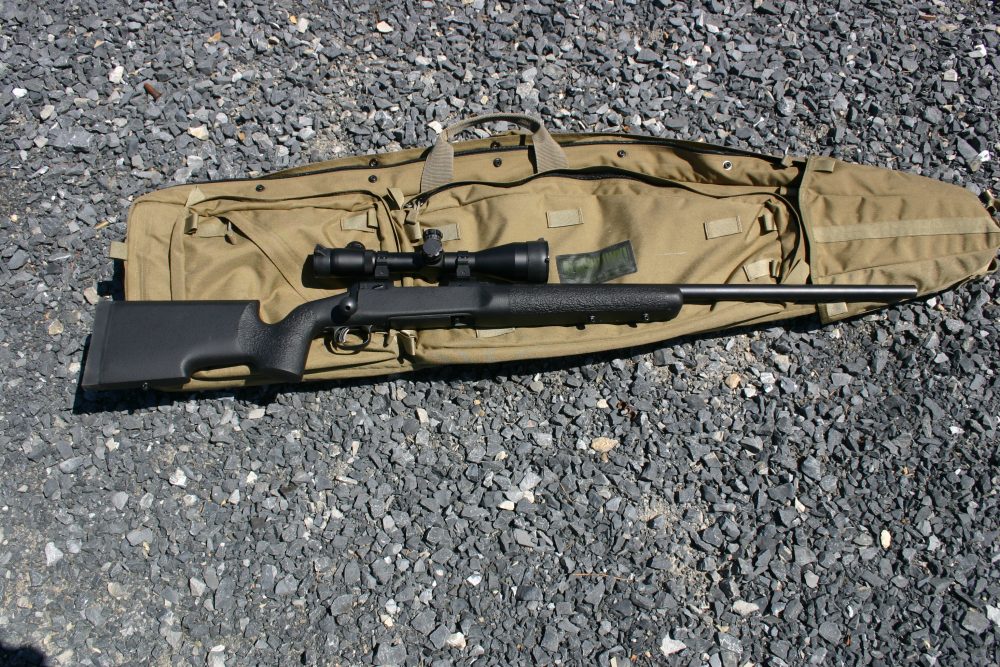 Most would not recognize this rifle as a Savage due to the incorporation of the McMillan stock with the Model 10FCP. McMillan stock's profile is unmistakable with the hooked buttstock and pistol grip profile. Stippled areas on the stock allow for a sure grip no matter the position. BlackHawk drag bag denotes someone who takes their rifle's protection seriously.
---
SPECS AND FEATURES
The Model 10FCP with McMillan stock features the tried-and-true Savage Model 110 short bolt-action. Overall length is 46.5 inches with the free-floated 26-inch button-rifled barrel with a 1:10 twist to get the most out of the .308 Winchester loads on the market in terms of velocity and accuracy. The rifle weighs ten pounds empty without scope attached. The rifle's weight combined with the McMillan stock moderates felt recoil, yet still gives the rifle portability and good handling characteristics. Many tactical rifles, while accurate, resemble boat anchors when it comes to handling due to weight and stock configuration.
The detachable box magazine holds four rounds in a staggered pattern, but feeds the rounds in a single stack configuration. Importantly, one can still feed single rounds if needed by simply laying them in the raceway. I was impressed with the detachable box magazine's design and attention to detail. I used three separate magazines during my testing and had no feeding issues with any of them. Reliability is something that cannot be compromised.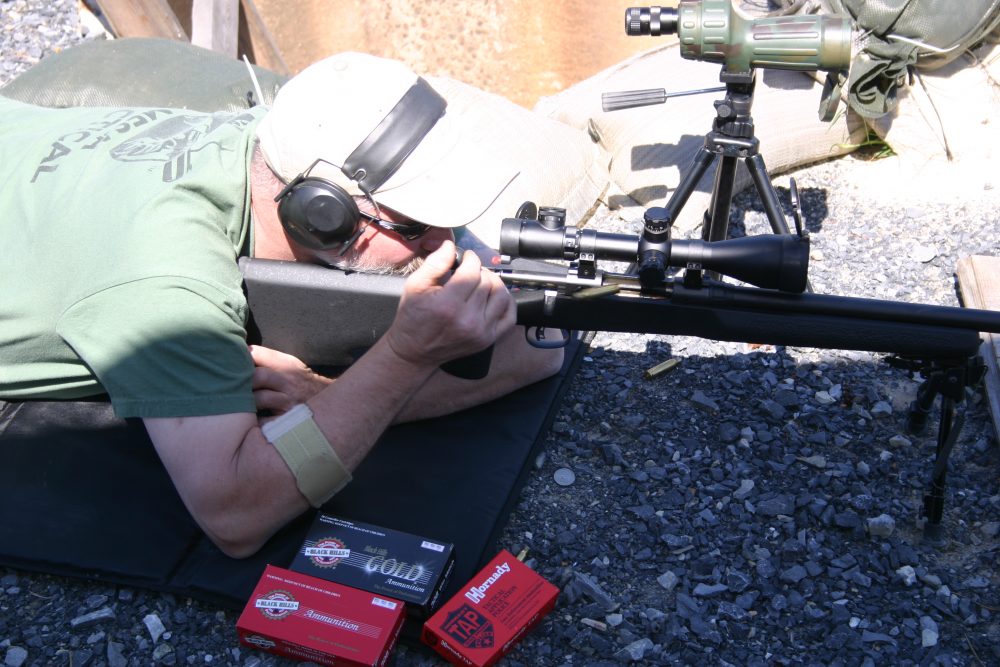 Bolt manipulation was positive, with empty brass ejected vigorously. Smooth Savage bolt aided shooters getting back on target quickly. Detachable box magazine produced no malfunctions with hundred of rounds fired over nearly a year of testing.
---
Another notable feature found on the Model 10FCP is an oversized bolt handle that facilitates rapid and sure operation of the slick Savage bolt for follow-up shots. The oversize bolt and smooth passage of the bolt in the raceway allow for minimal disturbance of the rifle when the bolt is worked. The Model 10FCP's oversized bolt handle and detachable magazine are features that lend themselves to performing in a tactical environment and serve to maximize the Savage FCP's potential.
A third swivel stud is also included for bipod use without having to sacrifice the ability to use a sling. Savage has done a service to the end user of the Model 10FCP by doing their homework and deciding to include features that are usually added to a precision rifle after it is purchased.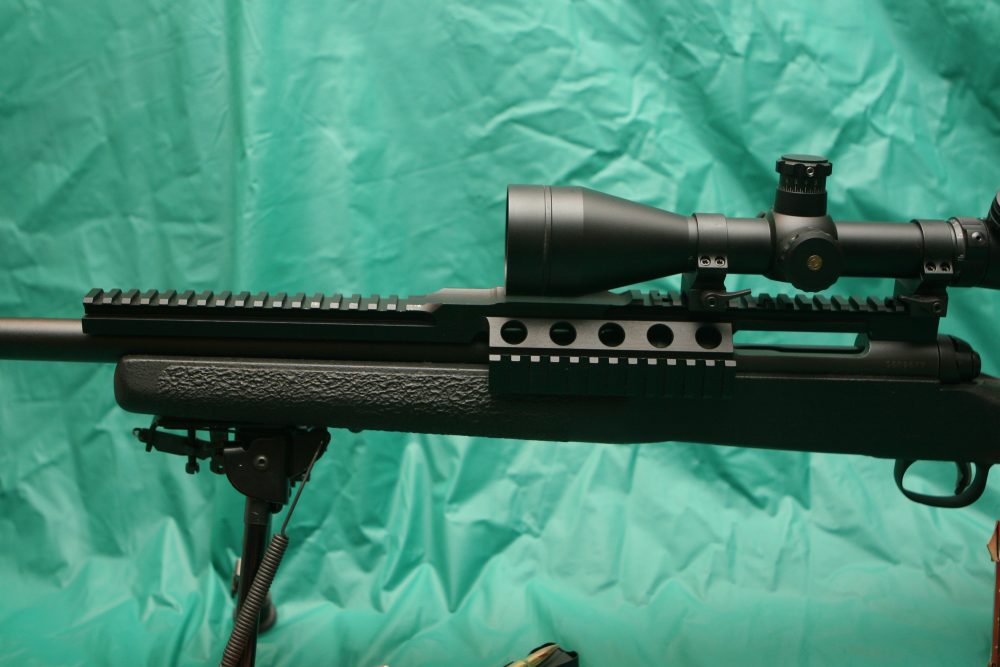 McCann Industries MIRS rail system allows Savage's Leupold Mk4 day optic to be used in a night role by enabling the use of night vision devices or high intensity flashlights. This enables Savage Model 10FCP's great accuracy to be deployed 24/7.
---
ADD-ONS
The first requirement of a tactical rifle is precise accuracy. The McMillan-stocked Model 10FCP I tested over an extended time period of almost a full year constantly produced sub-MOA groups with several different ammunition brands—an important logistic consideration. The McMillan stock is rock solid, with design characteristics that make it conducive to long-range shooting from the prone position using sandbags or bipod. The wide, flat forend handles bipods or sandbags with equal aplomb.
However, it is not exclusively designed for shooting from the supported prone or bench position. The McMillan stock allows for offhand and other types of supported fire if needed. The ergonomics of the stock allow for a comfortable, repeatable cheekweld combined with hand placement conducive to pulling the AccuTrigger smoothly. The McMillan stock contributes to the ruggedness of the Model 10FCP, ensuring the second key element of a precision rifle is met—accuracy to be constant and repeatable no matter what conditions may be encountered.
A Leupold Mk4 4.5x14X50mm with an illuminated Tactical Milling Reticle (TMR) was mounted on the Savage Model 10FCP. I used two different scope-mounting systems during my evaluation. One system consisted of Leupold Mk4 rings and bases, and the other was the McCann Industries MIRS rail with Leupold Mk4 rings attaching the scope to the McCann MIRS rail.
Oversized bolt handle is a nice feature included on Model 10FCP. AccuTrigger is clearly shown, with Accu-release protruding in front of the trigger. AccuTrigger represents a breakthrough in rifle trigger technology. Also evident is increased scope height derived from using McCann Industries MIRS. BlackHawk cheek pad was a must to re-establish proper cheekweld.
---
The McCann MIRS rail allows for the use of night vision devices (NVD) that mount in front of the scope. The McCann MIRS also has side rails for mounting IR illuminators used in conjunction with the NVD or intense tactical white lights if NV is not used. The McCann MIRS rail offers the ability to use NVDs without having to undertake significant gunsmithing. It utilizes the Savage's existing drilled and tapped holes used for mounting scope bases.
One word of note with the McCann Industries rail is that it did raise my eye level even with using low rings. I solved the cheekweld issue by using a BlackHawk cheekpad that securely fastens around the comb of the rifle. The BlackHawk pad proved an added bonus by providing shell loops on the offside and a secured zipper pouch for laminated ballistic data cards.
An American Technologies Network Corporation (ATN) Third Generation PS22-3a NVD was used when testing the Savage Model 10FCP in a nighttime role. Used in conjunction with the McCann MIRS, the ATN PS22-3a allows a shooter to use a dedicated day optic for night vision roles. This eliminates the need for a separate dedicated weapon system exclusive to night vision tasks or having to constantly remove day optics from a rifle and replacing them with an NVD. The visual quality of the PS22-3a must be experienced to be fully appreciated, with precise fire possible out to 300 yards. The McCann MIRS and ATN PS22-3a serve as force multipliers when employed on the Savage Model 10FCP.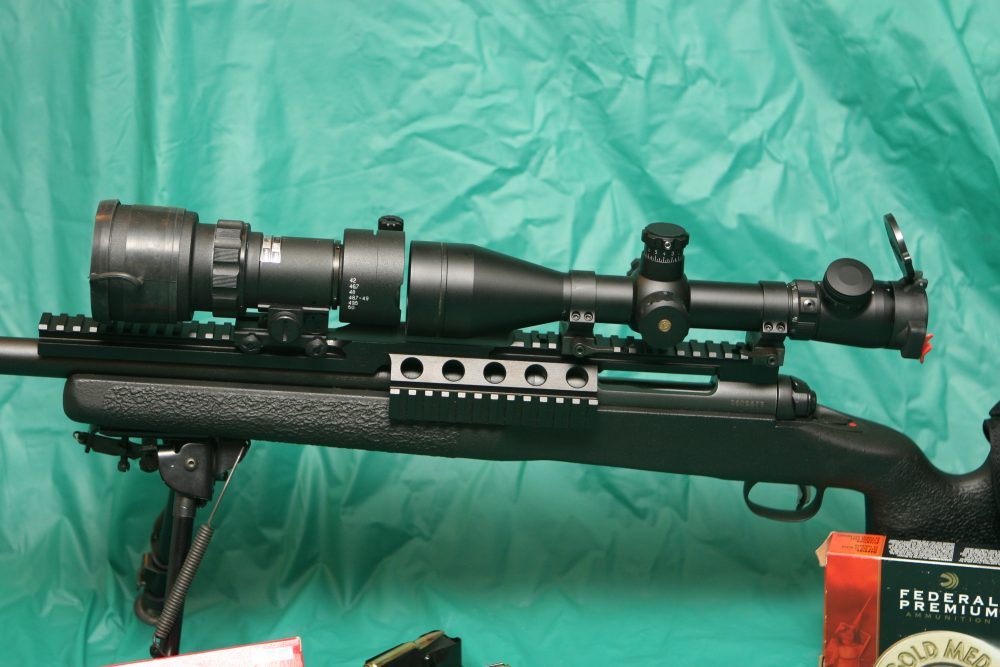 ATN PS22-3a night vision device is positioned on Savage Model 10FCP using McCann Industries MIRS rail in front of Leupold Mk4 scope. ATN PS22-3a allows for accurate fire out to 300 yards in near total darkness. It attaches easily to MIRS Picatinny rail and does not require zeroing as it relies on already sighted-in scope for aiming the shot.
---
AMMO
Various .308 Winchester loadings from Black Hills Ammunition, Federal and Hornady provided the basis of my accuracy tests. If the Model 10FCP did not perform with these brands, nothing would satisfy it. I was not disappointed. The Black Hills Match loads tested consisted of 168-gr. and 175-gr. Match bullets along with BHA Gold 168-gr. A-Max. Interestingly, on the advice of Black Hills' Terry Hehn, I tried BHA Gold 180-gr. AccuBond loads. Terry informs me that this load is fast becoming the preferred round for shooting through glass. (It makes for a damn good hunting load as well.)
The Federal chambering was the venerable 168-gr. Match load. The 168-gr. TAP from Hornady was also used. The Model 10FCP's 26-inch barrel produced velocity as promised from the manufacturers, with the 168-gr. and 175-gr. loads clocking in at the low to mid 2,600 feet-per-second (fps) range and the 180-gr. AccuBond producing 2,500 fps. As to be expected with quality ammunition, velocity figures within the different loads deviated very little from round to round. This is critical for predictable long-range accuracy.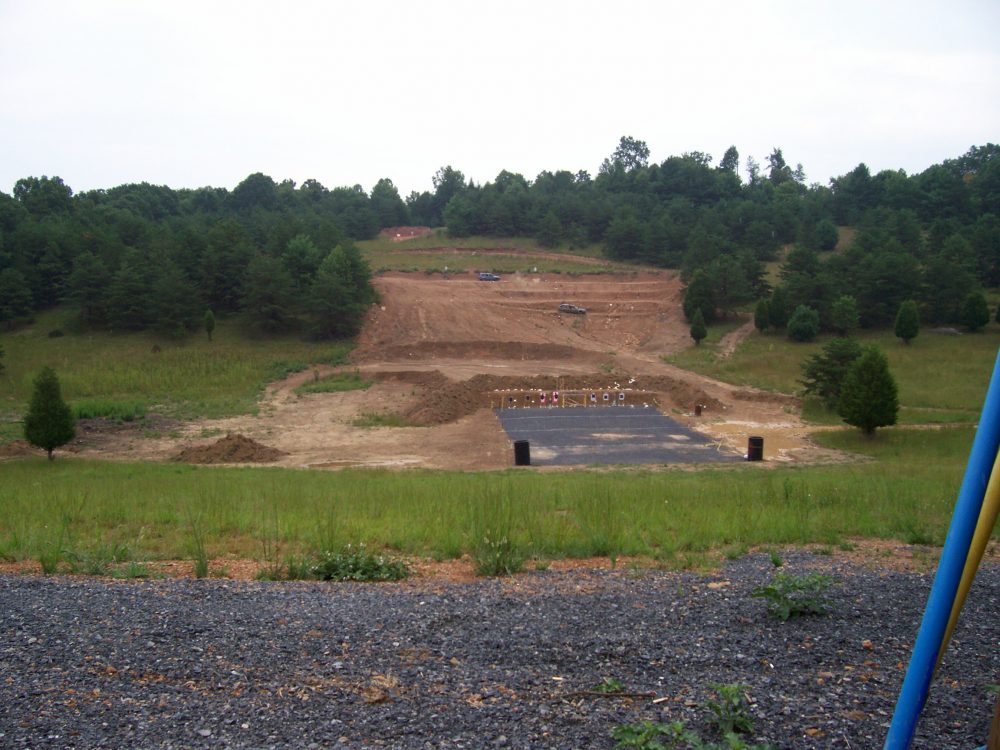 Long-range testing started at 300 yards and extended to 900+ yards for Savage Model 10FCP. Black Hills 175-gr. Match load came into its own at extended 900-yard distance due to its ability to stay sonic.
---
ACCURACY TESTING
The Savage Model 10FCP shot all the premium loads tested into one minute of angle (or better) at 100 yards. Many will scoff at this as typical gun writer fluff, as I would scoff myself, if I had not been the one shooting. More importantly, this generates useful ballistic information for the shooter, especially when it comes to log books and ballistic calculations. A tactical rifle weapon system is made up of rifle/optics/ammunition/shooter. Unfortunately, I sometimes let the weapon system down once ranges extended past 600 yards.
I did fire groups at 300 yards, with the Federal 168-gr. Match and BHA 175-gr. Match loads performing the best again. Significantly, all of the loads held onto the one MOA (approximately three inches at 300 yards) or better criteria. Honestly, most shooters cannot take advantage of this kind of performance—myself included.
One of my favorite non-scientific evaluations is to shoot at a Mike Gibson Manufacturing (MGM) Precision Rifle Target placed at 300 yards from the prone position. The MGM Precision Rifle Target features movable target doors simulating the small eye/nose and center chest areas that "open" and "shut" when hit. I find this provides more feedback as to how a rifle performs in terms of bolt manipulation and how the stock interacts with the shooter during recoil as compared to firing off the bench at 100 yards. The combination of world class 4.5x14X50mm Mk4 Leupold optics, McMillan stock, oversized bolt handle, smooth Savage bolt-action and great trigger generated performance equal to any I have experienced testing other rifles.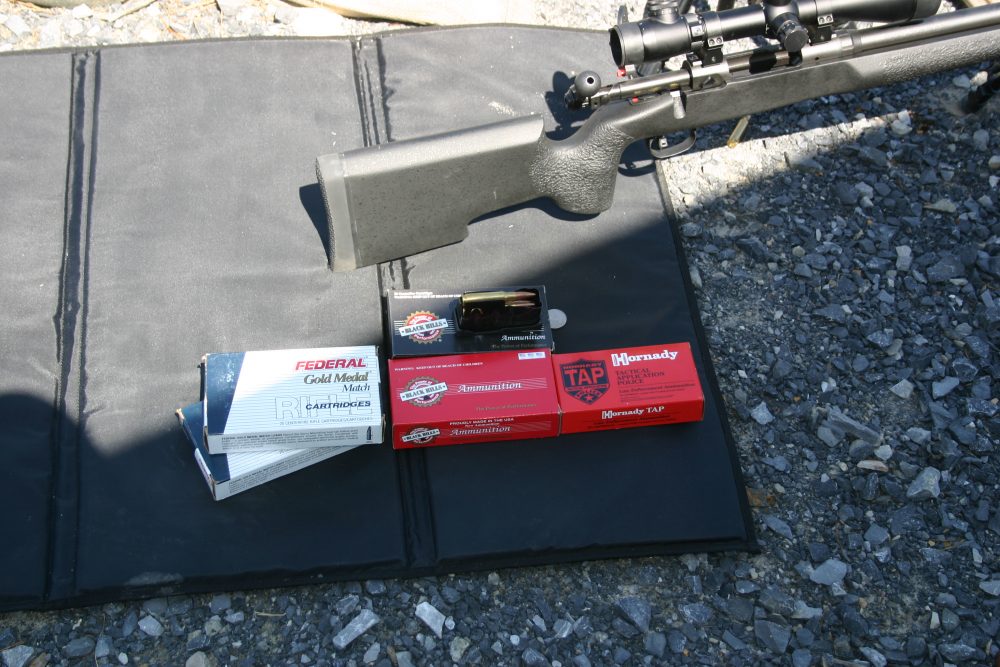 Premium Black Hills Ammunition, Federal, and Hornady loads all generated one MOA accuracy levels. Black Hills and Federal Match turned in the best performance, with consistent ½" groups at 100 yards.
---
MERE MONEY-SAVING MEASURES?
The Savage 110 bolt design must be discussed. Many misunderstandings surround the Savage bolt-action, most attributed to ill-informed conjecture about the floating bolt head and barrel nut arrangement. Many critics mistakenly label the Savage floating bolt head and barrel nut as strictly a cost saving measure as opposed to an ingenious alternative method of producing accuracy without spending undo time and money on precise quality control or hand fitting.
The purpose of the floating bolt head is to allow the bolt's locking lugs to line up independently from the bolt body. This eliminates any minor imperfections between the axis of the receiver and the axis of the bore. The Savage bolt finds its own "sweet" spot when it locks up due to the floating bolt head behaving independently of the bolt's main body. This also contributes to relieving any stress on the action from the heavy barrel constantly exerting pressure downward due to gravity. The Savage system enables a truly "free floated" barrel.
The second Savage attribute misconstrued solely as a cost saving measure is the signature barrel nut. Almost perfect headspacing is achieved using the unique Savage method. Yes, production costs are reduced due to the chambering and headspacing being automated because of the barrel nut design. The design also reportedly contributes to trued barrel-to-receiver alignment negating any conflicting alignment from associated parts.
The Savage AccuTrigger is a huge part of the phenomenal accuracy-to-cost ratio derived from the Savage Model 10FCP. In my opinion, the AccuTrigger is just as important as the Savage bolt action and quality button-rifled barrel. A rifle's trigger is the interface between shooter and rifle and must be right or accuracy will suffer. The industry award winning AccuTrigger stems from Savage President Ron Coburn's desire to give the shooter a proper trigger that is crisp, creep free and fully adjustable between 1.5 and six pounds by the user, yet totally safe from firing if jarred or dropped.
Without going into minutiae, the AccuTrigger's distinctive release lever (AccuRelease) in front of the trigger proper is the secret to maintaining minimal trigger weight, without creep, while keeping the system safe. The AccuRelease must be activated (i.e., by pulling the trigger) before the sear will move, firing the cartridge. A sudden drop or impact will not do this, even if the safety is off. The AccuTrigger is adjustable by removing the action from the stock and turning a single screw with the supplied tool.
A by-product of the AccuTrigger design effort is the inclusion of a new three-position teardrop safety conveniently located for smoother, quieter operation.
Importantly, even before the AccuTrigger's arrival, the Savage bolt-action was renowned for one of the fastest lock-times in a production rifle. Combine fast lock time with the AccuTrigger and the Model 10FCP McMillan is equipped with one of the finest triggers on the market. This contribution to precise accuracy cannot be overemphasized.
A popular production rifle such as the Savage makes it easy to attain accessories. A user is able to customize the Model 10FCP rifle for personal preferences; the McCann Industries MIRS rail is a good example of this. Another consideration is that, though hopefully not needed, customer support is only a phone call away with Savage. All of these things are important when compared to custom rifles or a rifle produced on the other side of the large pond.
NO COMPROMISES
While not fair to compare the Savage to other rifles costing thousands more, it is unavoidable. The Model 10FCP performed equal to or better than other rifles tested in this format which cost thousands of dollars more. I urge readers, whether private citizens or law enforcement, not to fall into the trap of thinking that dollars equate to proficiency. Yes, equipment is a huge part of the skills equation when precision marksmanship is sought, but it is often emphasized in lieu of training and practice.
The Savage Model 10FCP with McMillan stock is not a compromise candidate in terms of performance. However, the user will benefit from selecting it by having money left in the budget for optics, ammunition and training.
SOURCES:
Savage Arms
Dept. S.W.A.T.
100 Springdale Road
Westfield, MA 01085
(413) 568-7001
www.savagearms.com
American Technologies Network Corporation
Dept. S.W.A.T.
20 S. Linden Ave. Suite 1B
S. San Francisco, CA 94080
(800) 910-2862
www.atncorp.com
BlackHawk Industries
Dept. S.W.A.T.
6160 Commander Parkway
Norfolk, VA 23502
(757) 436-3101
www.blackhawk.com
Black Hills Ammunition
Dept. S.W.A.T.
P.O. Box 3090
Rapid City, SD 57709-3090
(605) 348-5150
www.black-hills.com
Federal Cartridge Company
Dept. S.W.A.T.
900 Ehlen Drive
Anoka, MN 55303-7503
(800) 322-2342
www.federalcartridge.com
Hornady Mfg. Co.
Dept. S.W.A.T.
Box 1848
Grand Island, NE 68802-1848
(800) 338-3220
www.hornady.com
Leupold & Stevens, Inc.
Dept. S.W.A.T.
P.O. Box 688
Beaverton, OR 97075-0688
(503) 526-1400
www.leupold.com
McCann Industries
Dept. S.W.A.T.
132 South 162nd
Spanaway, WA 98387
(253) 537-6919
www.gokart.net/shop-utopia/mccann/index.html
McMillan Fiberglass Stocks, Inc.
Dept. S.W.A.T.
1638 W. Knudsen Dr., Suite 101
Phoenix, AZ 85027
(623) 582-9635
www.mcmfamily.com
Mike Gibson Manufacturing
Dept. S.W.A.T.
17891 Karcher Rd.
Caldwell, ID 83607
(888) 767-7371
www.mgmtargets.com