You've made the decision to carry a firearm for selfdefense and received appropriate training, as have an increasing number of Americans. Bearing arms is more than just a right—it is also a responsibility. And CCW is more than just carrying a gun. In a self-defense situation, you are in effect the first responder. You must be both prepared and equipped to responsibly act in that capacity. Let's take a look at a few gear basics for your Everyday Carry (EDC) kit for CCW in addition to your firearm and holster.
First off, what do we mean by EDC? I am referring to items you have with you at all times—on your person, in a briefcase, fanny pack or, if you're a woman, in your purse. Obvious items such as a wallet and ID won't be covered.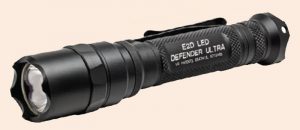 LIGHT 'EM UP
A powerful compact LED flashlight is at the top of the list. Not only is a flashlight essential for routine tasks, but it's essential to identify, evaluate and, if necessary, engage threats.
A powerful flashlight can also be a force option. Lighting someone up takes away their element of surprise. By showing a potential assailant you see them, it may act as a deterrent. It can also temporarily disorient an attacker, giving you a tactical advantage or the ability to retreat.
Even during the day, you can be faced with situations of reduced or inconsistent lighting in which a flashlight will prove invaluable. It's a crucial piece of lifesaving equipment. Spend a little more and get a flashlight you can depend on.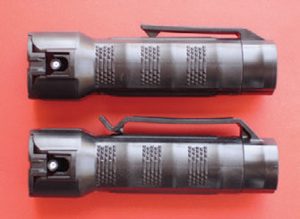 LESS LETHAL
Most self-defense scenarios don't justify the use of a firearm. Having an alternate less-lethal option is essential for EDC. Oleoresin Capsaicin (OC) spray is an effective force option that should be part of your EDC. Most failures of OC can be attributed to low capsaicinoids, inconsistent heat levels, bad batches, and failure to reach target. Go with a law enforcement proven spray.
Major capsaicinoids (MC) is the only accurate measure of strength. MC is what gives OC spray its heat. Increasing MC will reduce force escalation and injuries. The OC percentages on the can are not accurate indicators of the effectiveness of an OC spray.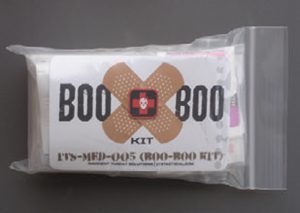 EMERGENCY MEDICINE
Emergency medical skills and a trauma kit are two other "essentials" to increase your survivability and that of those around you in a grave situation during which seconds count.
Get first aid and CPR training. Whether you want basic or advanced skills, many training courses are available. It is estimated that hundreds of thousands of Americans die needlessly each year as a direct result of lack of first aid training.
But training is just part of the equation. You also need the tools: a simple, well thought out, easy to carry, easy to deploy trauma kit that you can carry with you at all times. A variety of pocket trauma kits on the market meet this criteria. A basic first aid kit is also a good idea. Most first aid situations don't rise to the level of needing a trauma kit.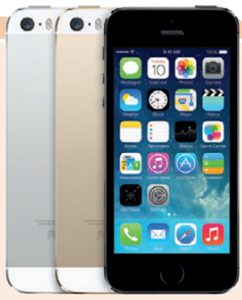 CAN YOU HEAR ME NOW?
You probably have a cell phone with you every day and may not think of it as an EDC tool. If you carry a firearm (or even if you don't), you must have some means of communication to summon aid in a crisis and advise the appropriate parties of the situation. While a basic cell phone may suffice for making phone calls, if you are concerned about personal safety, a smartphone is a much better choice.
A smartphone is more than just a communication tool. It's a computer, GPS and camera combined. You literally have unlimited information at your fingertips. There are apps for practically everything. The camera and video capabilities of every smartphone allow you to document what has happened. Plus, in the event of a major disaster, you can expect the cell grid to be overwhelmed. You'll have better success getting text messages to go through than phone calls.

WRITE IT DOWN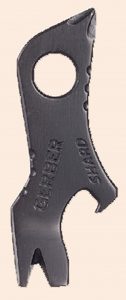 Although many people use their smartphones for taking notes, a pen and pocket notepad are also useful for EDC. A word of caution about so-called "tactical pens." If it is marketed as a weapon or looks like it is primarily intended as a weapon, it may be considered a weapon. In 2010, a man was arrested for carrying a concealed weapon at Palm Beach International Airport. The crime? Carrying a "tactical pen."
TO MAKE A POINT
Most of us would agree that a knife should be part of EDC, as many daily tasks require a cutting instrument. Typically that knife is a folder. Basic criteria include onehanded opening; a blade made of a good steel alloy; and a reliable, sturdy locking mechanism, which is especially important. Where legally permissible, some may wish to consider a fixed blade, although a folder is generally more convenient. Although any knife may serve as a weapon, an EDC knife should be thought of as a tool. A multi-tool is also a useful component of EDC.
Some choose to carry a multi-tool that has a blade, while others carry a separate knife and multi-tool. Pocket and keychain tools are popular options for EDC. Their utility and size vary greatly, and most are designed to be airline safe and can be legally carried anywhere. There is no reason not to carry one.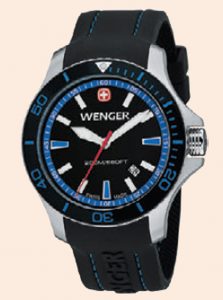 DO YOU HAVE THE TIME?
With the ubiquity of cell phones, fewer people are wearing a wristwatch, which I consider a vital EDC item. Checking time on a cell phone is not as convenient as a watch and impossible when your hands are full.
If limited to a single watch, get one that's suitable for everyday wear and your lifestyle. An endless array of analog and digital watches are on the market. Choose a watch by prioritizing which features are most important to you—but make sure it's reliable, tough and accurate. You don't need to spend a lot of money to get a good watch, though you certainly can do so.
RELOAD!
Last but certainly not least is spare ammo. If you carry a firearm, don't leave home without extra ammo. Being honest, I'm certain we've all done it on occasion, but not having a reload is simply a bad idea. If you carry a semi-auto, it's all the more important. Most weapon malfunctions can be directly attributed to magazines. If you're carrying only one magazine, you are simply SOL.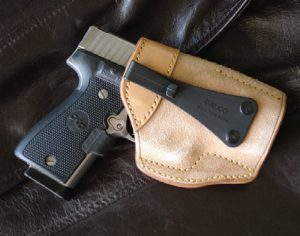 Always carry a reload—preferably two, especially if you are carrying a revolver or lower capacity pistol. As Flint Hansen put it in his excellent article on reloads (Cheap Insurance: Carrying a Reload, December 2013 S.W.A.T.), "If you have made the conscious decision to carry a firearm to protect yourself and your family, make the right choice and carry a reload."
A Back Up Gun (BUG) is additional insurance. The fastest reload is often a New York Reload, i.e., transitioning to a second gun. And even with a BUG, you should carry spare ammo.
These are only a few basics. Your needs may vary. Give some careful consideration about what you are carrying, what you may need to carry, and what you are willing to carry on an everyday basis.