Two is one, and one is none.
Sage advice whether you're talking about personal-defense handguns, spare magazines, or knives.
I normally carry three knives as part of my everyday carry (EDC): two folders and the third is the blade on my SOG Powerlock multi-tool, which I use for mundane chores such as cutting paracord and opening boxes.
The two folders—one carried on my right side and one on my left—are kept razor sharp and carried in case I have to resort to them for self-defense. I do not use them for any other purpose.
One of the folders I carry is whatever happens to be handy. But for several years, the second that has accompanied me daily has been a Spyderco Schempp Bowie, designed by renowned custom knifemaker Ed Schempp.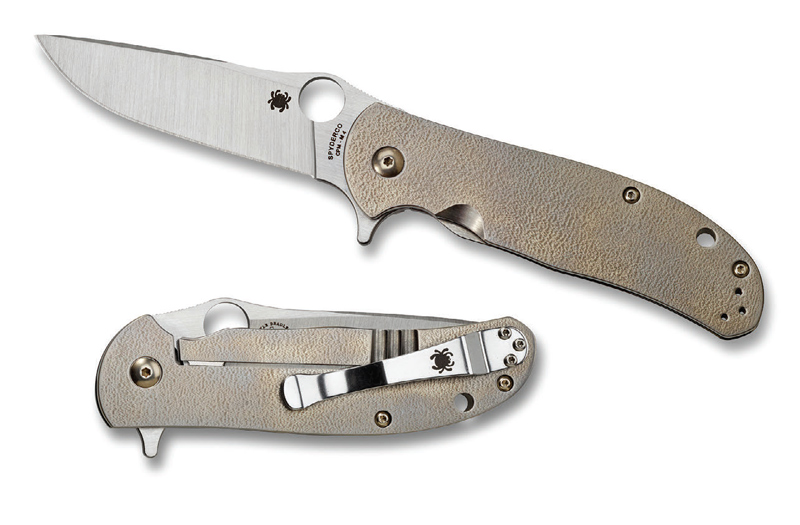 I like the classic Bowie clip point and appreciate its traditional style combined with state-of-the-art manufacturing and materials. It has brass bolsters on one end and its scales (handles) are made from carbon fiber/ G10 laminate. Spyderco's Trademark Round Hole™ affords fast and positive one-handed opening with either hand.
At the 2017 SHOT Show, Spyderco's Joyce Laituri—one of my favorite people in the industry—presented me with a new Spyderco knife: a C214TIP Advocate™. It's a production version of custom knifemaker Gayle Bradley's first flipper-style folder design.
The Advocate's full-flat ground, 3.49-inch blade is made from CPM M4—a tool steel famous for its edgeholding capability. The blade includes the usual hole and a prominent flipper that is easily manipulated with the index finger. The top rear of the blade has jimping.
To ensure a high-speed, low-drag action, the blade also pivots between friction-reducing ball-bearing washers.
It's fast. When a classmate at a recent firearms course asked me what kind of blade was in the knife I was carrying, I demonstrated the flipper, whereupon he asked me if automatic knives are legal in Arizona. (Actually, they are.)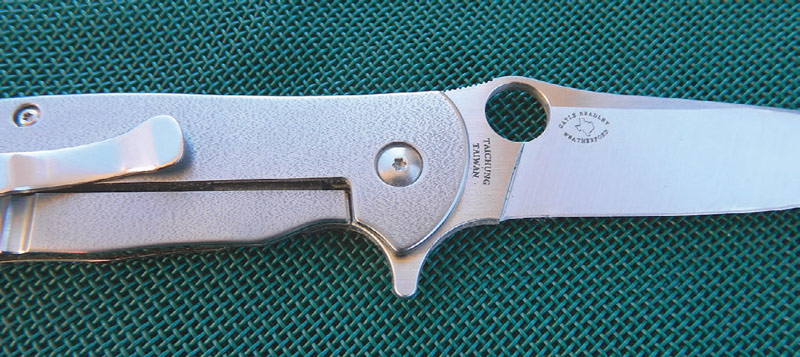 The handles are made of two 3-D machined scales of solid titanium and have what Spyderco refers to as an orange-peel texture. They are aesthetically pleasing and provide a good grip. A reversible clip offers handy left- or right-side tip-up carry. The handle opposite the clip side is slightly dished out to make opening the knife with the hole easier.
The Advocate features a Reeve Integral Lock (R.I.L.) mechanism with stainless steel interface, which ensures a secure lock-up and long service life, and serves double duty as an overtravel stop to maintain proper spring tension of the lock bar.
The handle has an open-backed construction. This minimizes weight and, for those who like to take their knives apart to clean them, this construction makes it simple. Personally, I just swish a knife in hot water with a dash of Dawn dish soap and blow out the interior with compressed air.
In addition to the Schempp Bowie, my second EDC knife is no longer whatever strikes my fancy. It is the Spyderco Advocate. I trust it that much.