The Team Wendy EXFIL LTP™ (Lightweight Tactical Polymer) bump helmet is an extension of the EXFIL™ line, which includes the highly regarded EXFIL Carbon Bump helmet—Team Wendy's first complete helmet system for the tactical operator. As of this writing, a ballistic version of the EXFIL is in the works.
Founded in 1997 by Cleveland-based entrepreneur Dan T. Moore as a memorial to his daughter Wendy, who died from a traumatic brain injury (TBI) following a snow-skiing accident, Team Wendy is a leading maker of protective gear. It has been the sole supplier of the standard issue ZORBIUM® Action Pad (ZAP™) system to the U.S. Army, Marines and National Guard.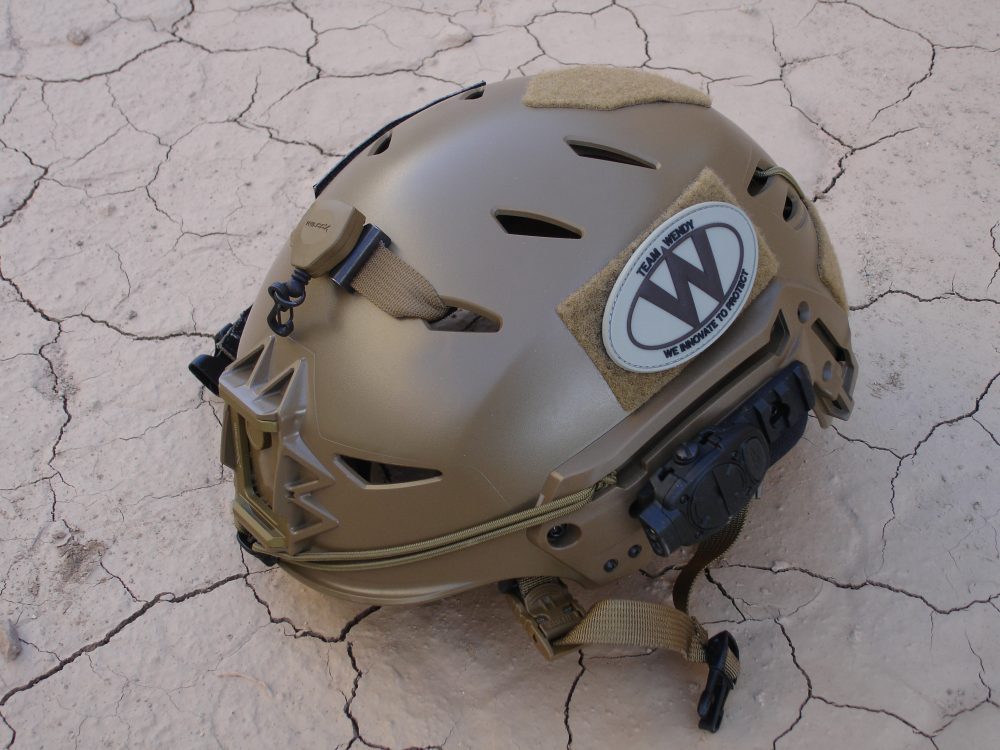 EXFIL LTP has durable high-strength Lexan polycarbonate copolymer shell and Team Wendy Accessory Rail 2.0 System.
---
The EXFIL LTP is designed to provide a stable and comfortable high-end platform for mounting accessories, such as night vision, cameras, lights and other devices, while providing a level of impact protection that's unsurpassed by any polymer shell in its class. The helmet has also been independently tested to meet all performance requirements of EN 1385:2012.
Tactical applications for the EXFIL LTP include various airborne, heliborne/airmobile, VBSS/maritime and mountain operations, recce, combat search and rescue and training, where light weight and functionality are priorities that outweigh any need for ballistic protection.
The EXFIL LTP shares the distinctive geometry of the EXFIL Carbon Bump helmet. It maintains the same sleek, low-profile form factor that is designed for maximum functionality while not impeding operational awareness, and providing clearance for comms.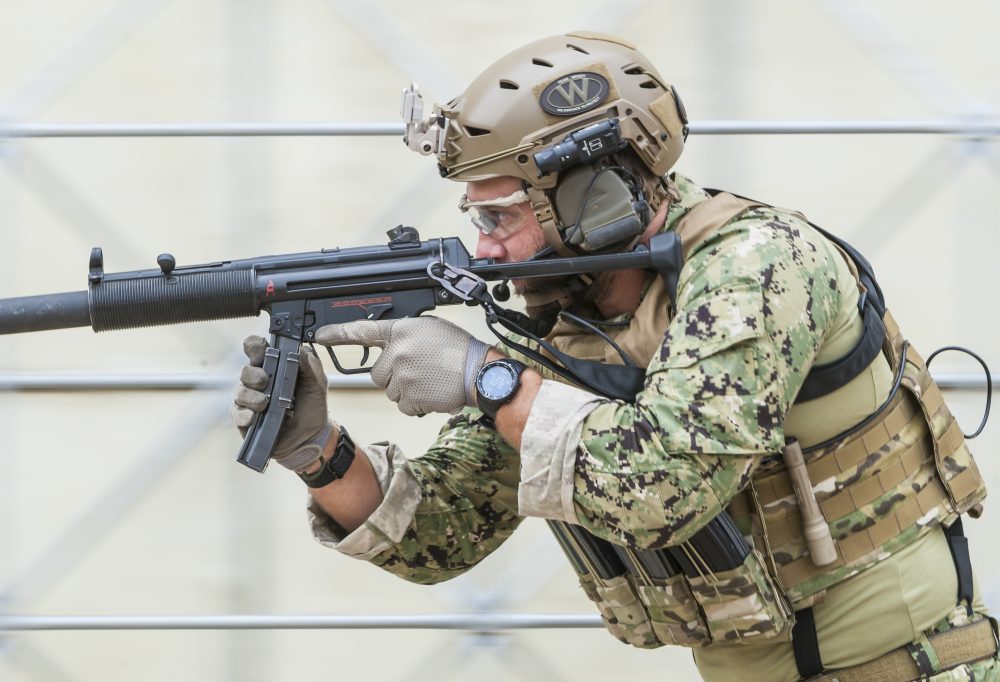 EXFIL LTP is Team Wendy's Lightweight Tactical Polymer bump helmet. It's an ideal helmet for military and tactical applications in which low weight and functionality are priorities. Photo: Team Wendy
---
The EXFIL LTP is available in Black and Flat Dark Earth. It features an extremely durable high-strength Lexan® polycarbonate copolymer shell that's vented to provide optimal airflow for passive cooling.
Lexan is a remarkably tough material and was used by NASA for astronaut helmet assemblies, including those used by the Apollo moon astronauts. NFL football helmets are also made from Lexan.
The EXFIL LTP is the first and currently only helmet with an integrated night vision goggle (NVG) shroud that's built to the specifications of the U.S. Special Operations Command (SOCOM) SPEAR program. It utilizes an integrated Wilcox® NVG insert that's machined from 6061-T6 aerospace-grade aluminum alloy billet.
The Wilcox insert provides a solid precision fit with NVG arms that molded plastic NVG shrouds cannot provide. It's also substantially more durable. Its low-profile design mounts flush to the surface of the EXFIL LTP helmet, making it completely snag free for HALO, HAHO, and static-line operations.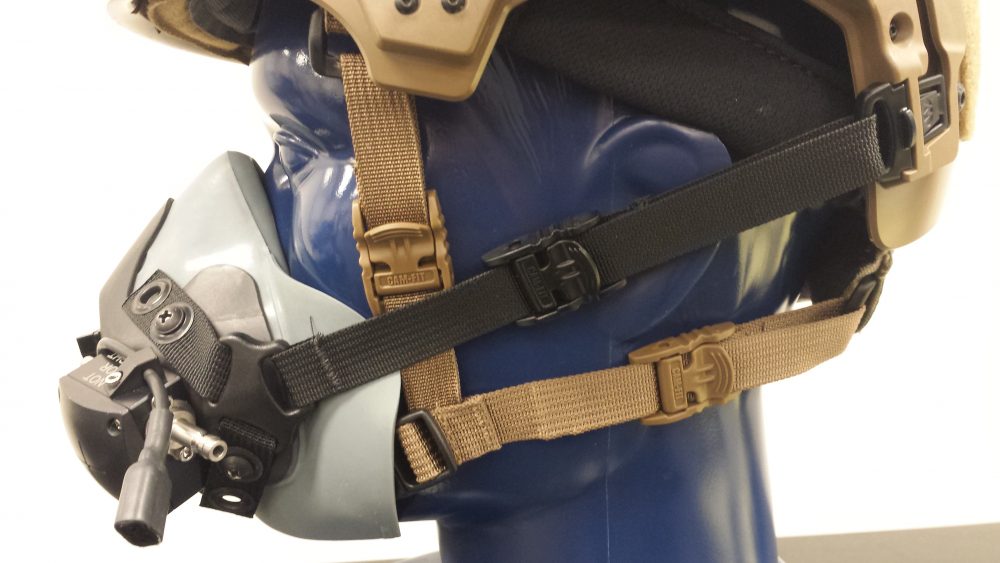 Variety of accessories are available from Team Wendy for the EXFIL LTP, such as this EXFIL Oxygen Mask Strap Kit. Photo: Team Wendy
---
The NVG shroud is compatible with many common non-aviation quick-detach type NVG arms, including the U.S. Army Standard, Wilcox L4 Series and Norotos® INVG and AKA2. The shroud also supports the use of helmet-borne accessories that utilize NVG mounts, such as GoPro® HERO video cameras (NVG mounting option sold separately) and Princeton Tec® Remix headlamps.
A retention lanyard is an essential piece of kit on any helmet when NVGs are employed. It catches your valuable NVG in the event that the mount disengages from the helmet, protecting it from damage.
Tactical Night Vision Company (TNVC) makes a special retention lanyard designed specifically for bump helmets with molded-in shrouds—the TNVC Base Jump Lanyard. It utilizes an off-the-shelf milspec Wilcox retractable lanyard that's threaded over a milspec webbing/hook-and-loop strap. The ends of the TNVC Base Jump Lanyard strap go through the forward vent holes on the helmet and are secured with the loop patches on the inside of the helmet.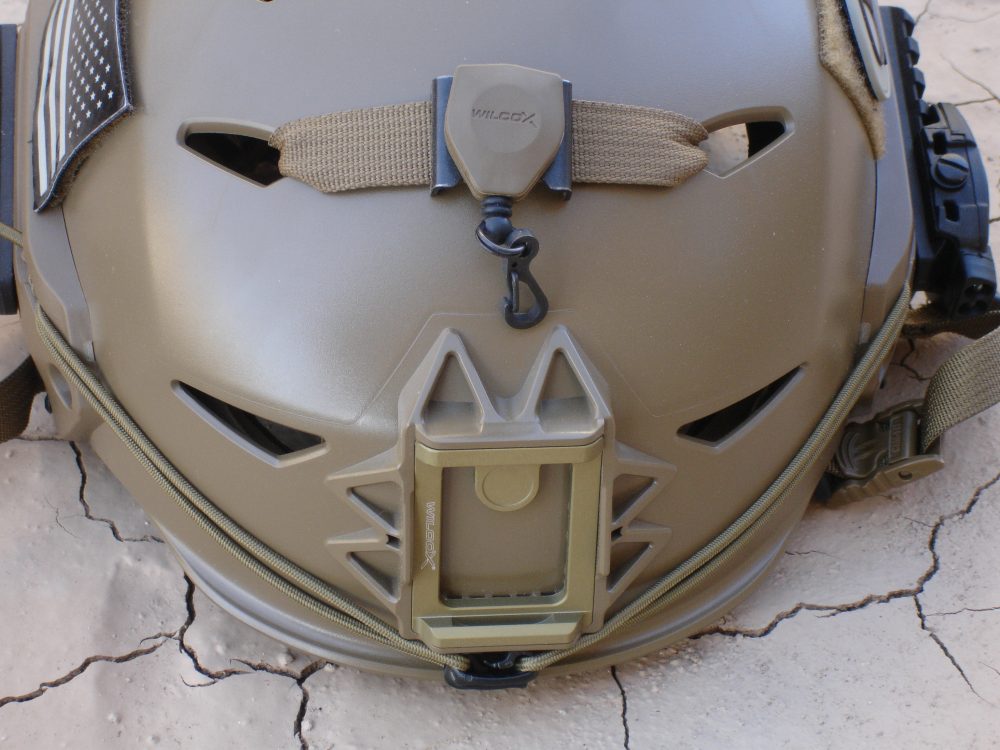 NVG shroud on EXFIL LTP utilizes integrated Wilcox aluminum insert that provides improved durability over plastic shrouds, as well as an extremely precise interface with NVG mounting arms. Helmet has been fitted with TNVC Base Jump Lanyard.
---
The EXFIL LTP utilizes Team Wendy's next-generation ZORBIUM pad system. It's designed to provide true multi-impact performance to mitigate concussive-level impacts.
TBI is a serious public health problem. The Centers for Disease Control and Prevention (CDC) estimate 1.7 million people sustain a TBI annually in the United States. Seventy-five percent of these are concussions or other forms of mild Traumatic Brain Injury, which can lead to significant life-long impairment that affects an individual's abilities to function.
The helmet has a three-piece impact liner with removable center pad for use with over-the-head comms or hearing protection. The use of multiple comfort pads provides individual sizing and fit.
The EXFIL LTP helmet has been specifically designed to address the issues resulting from heavy front loading when NVGs are employed.
The EXFIL LTP features Team Wendy's CAM-FIT™ retention system. This uses easily adjustable cam-lock sliders and the custom micro-adjustable Boa® Closure System, which allows the operator to easily and securely modify the fit of the helmet with one hand using a simple yet reliable dial system. Simply push the Boa Closure System dial in and turn it clockwise to tighten. Pull the dial out to disengage and loosen. No fuss. No hassle. The cam-lock sliders allow for additional one-handed adjustment.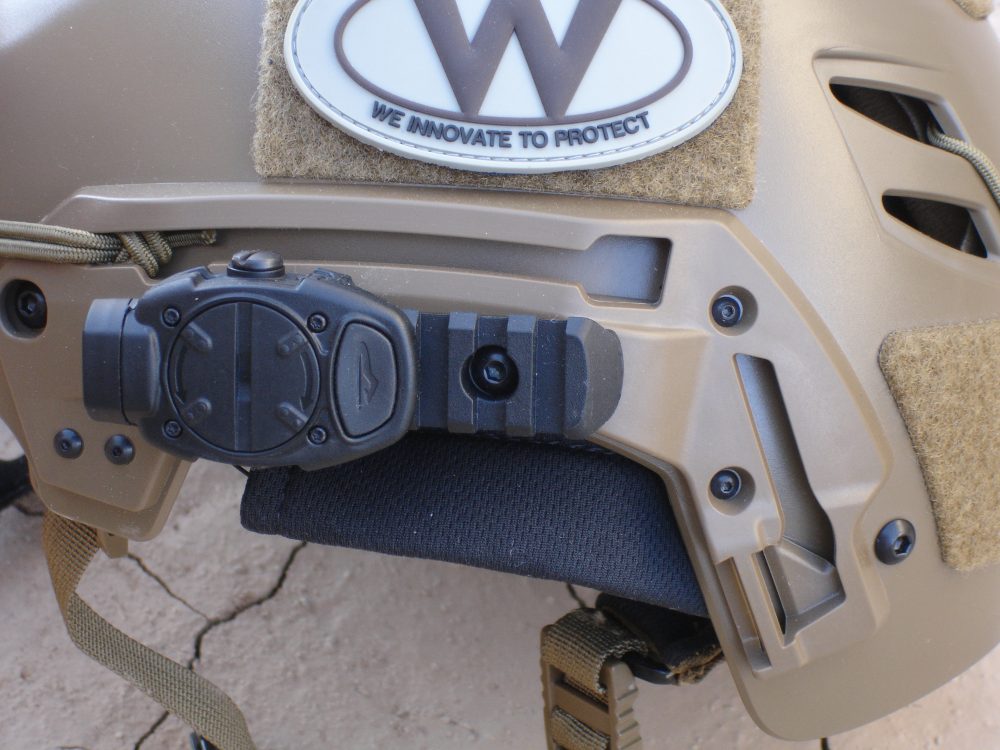 Accessory Rail 2.0 features stronger glass-filled polymer construction. Magpul MOE Picatinny section is securely mounted to captive nuts. Shock Cord Kit that comes with helmet includes upper T-slot mountable NVG stabilizer cords with easily adjustable length.
---
The EXFIL LTP has the new Team Wendy Rail 2.0 System. It features stronger glass-filled polymer construction and more secure mounting to the shell using standard three-hole stainless 4-40 fasteners.
T-slot attachments provide a wide range of attachment and positioning options. There are webbing/cord slots for cable management and additional attachment points. Team Wendy designed slots to provide a simple solution for mounting nearly anything with a thumbscrew and nut.
The Team Wendy Rail 2.0 System is compatible with Magpul® MOE™ Polymer Rail Sections, which allow attachment of various 1913-spec Picatinny rail mounted accessories.
Two seven-slot MOE polymer rail sections are included with the helmet. These are securely mounted to the rail system with captive nuts. During my testing, I attached a Princeton Tec Switch Rail light to one of the MOE polymer rail sections (SWITCH RAIL: Princeton Tec Low-Signature Task Light, March 2015 S.W.A.T.).
Lower rear center-release-buckle acceptors on the Team Wendy Rail 2.0 System also function as a rear T-slot entry. This has been repositioned for increased strength and slip resistance against forward pulling forces.
An additional entry point on the upper T-slot allows access to front bungee or other accessories with a headset adapter or other mounts still in place. There's a "sideburn" section with captive 4-40 nuts for additional mounting. The EXFIL LTP comes with a shock cord kit that provides easily adjustable T-slot mounted NVG stabilization.
Loop panels on the helmet shell let you attach ID badges, IFF and morale patches, IR beacons, and a NVG counterweight. The rear of the helmet is equipped with a shock cord to further secure an NVG counterweight or a goggle strap.
The EXFIL LTP comes with a protective bag to store the helmet when not in use. Optional accessories for the EXFIL LTP from Team Wendy include a Peltor™ Headset Adapter, Oxygen Mask Strap Kit, Helmet Covers, Rail 2.0 Accessory Kit, Quick Release Rail Adapter, and First Spear Helmet Hut™.
The EXFIL LTP is an impressive helmet that raises the bar for tactical polymer bump helmets. It has a suggested retail price of $299.95.
SOURCES
TEAM WENDY
(216) 738-2518
www.teamwendy.com
GOPRO
(888) 600-4659
http://gopro.com
PRINCETON TEC
(609) 298-9331
www.princetontec.com
TACTICAL NIGHT VISION COMPANY
(909) 796-7000
www.tnvc.com