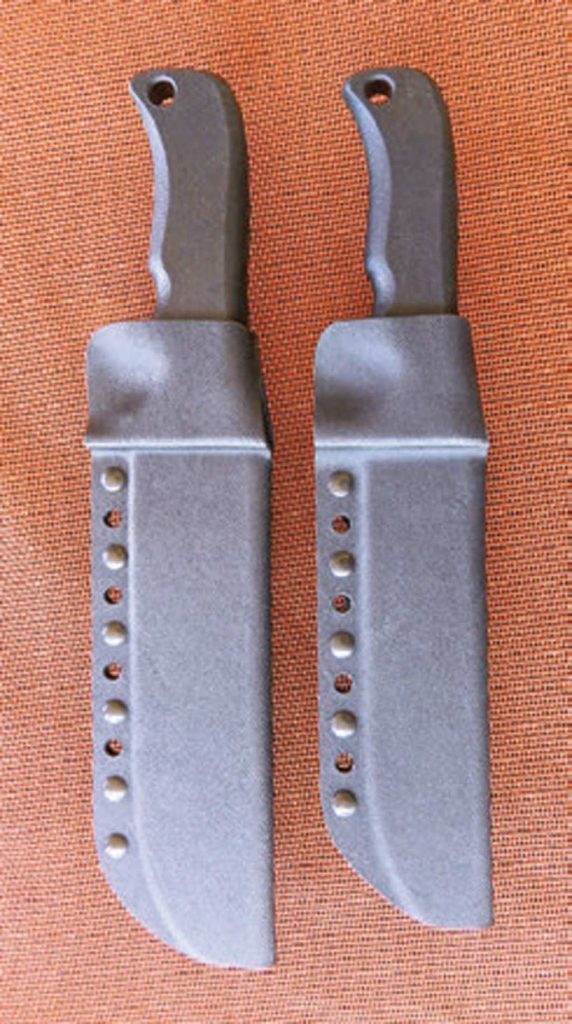 Maxpedition is well known for their quality web gear, although they have been manufacturing folding knives for some time. Recently, Maxpedition has gotten into fixedblade knives, and S.W.A.T. received two for evaluation.
Avoiding catchy mean-sounding names, the two knives are simply called the Medium Short Clip Point (MSCP) Fixed Blade Knife and the Large Short Clip Point (LSCP) Fixed Blade Knife. The only difference between the two knives is their size.
The MSCP has a 5.5-inch long blade that is .187-inch thick at its widest point. Overall length is 10.25 inches, and it weighs 6.0 ounces. The LSCP has a 6.25-inch long blade that is .22- inch thick at its widest point on the spine. Overall length is 11 inches, and it weighs 9.0 ounces. Not evaluated is a short model with a 4.75-inch blade.
Maxpedition chose to use D2 tool steel in the knives' construction. They are hardened to 58-60HRc and double tempered with a cryogenic treatment.
As denoted by their names, the blade style is a short clip point. The sides of the blade are fully flat ground and have a one-inch choil. As received, the edges showed grinding marks, but these will disappear as the knives are used and resharpened.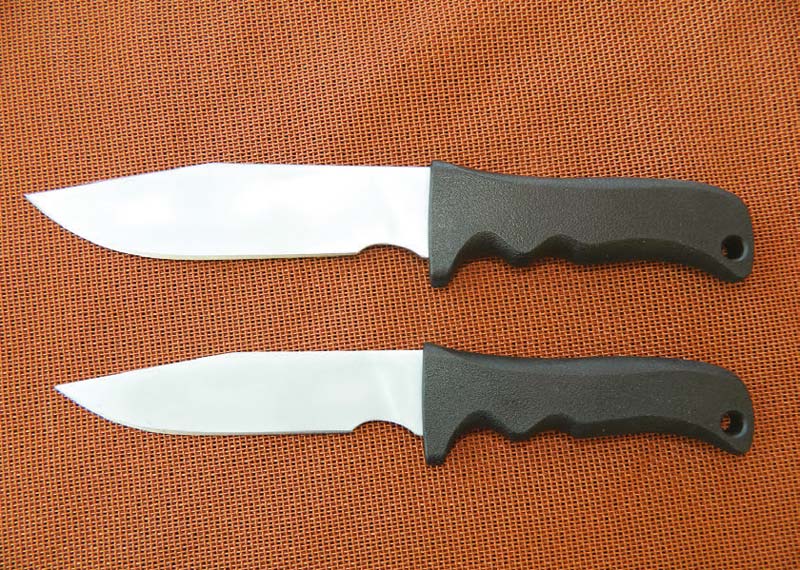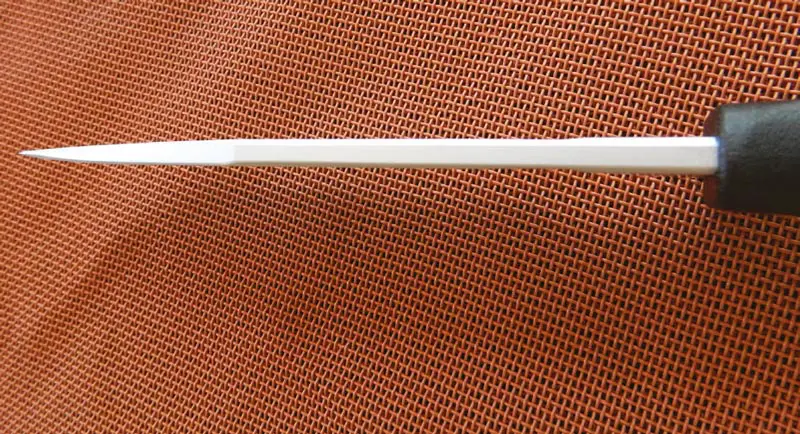 The blades are matte bead blasted and then industrial hard-chrome plated to one mil (0.0001-inch), resulting in a non-reflective flat gray finish. The knives have a full-length tang with four keys (think rebar) and two through-holes to make sure the molded handle will stay in position.
The handle itself is nylon, over-molded onto the tang, and has non-slip texturing. There are molded-in finger grooves for the index and middle fingers. Such grooves all too often fit only a small segment of potential users, but we found these to be comfortable with a variety of hand sizes.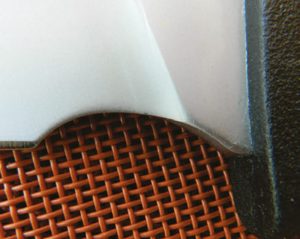 The lanyard hole in the handles is larger than many, and large enough to fit a rolled piece of one-inch nylon.
Sheaths for the knives are made of Kydex®. Retention "lips" on both sides of the sheath match up with the first finger groove, resulting in a very secure fit. The Kydex is held together with blackened stainless steel rivets. There are four holes, sized for 550 cord, to lash the sheath to gear. The edges of the sheath have been smoothed, with no sharp points felt to abrade clothing or skin.
The belt loop will fit up to two-inch-wide belts. This loop extends ¾ inch from the sheath. If desired, the loop can be removed via two witness holes located on the back of the loop.
These are high-quality knives that will work hard and last for years. Our one suggestion for Maxpedition is to make a MOLLE-compatible sheath available, and in a color other than black.
Suggested retail price for the MSCP is $109.99, and $119.99 for the LSCP.