JOURNEY TO SHOOTING PROFICIENCY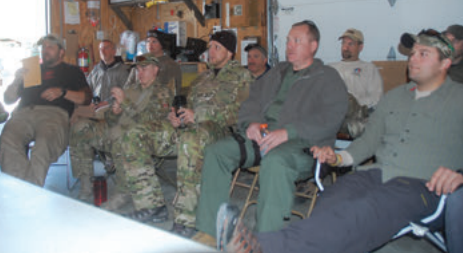 No one slides down the birth canal knowing how to do much of anything. We begin learning very early on, and if we are lucky, continue until the day we die.
The learning process is incremental as well as continuous, and it is a journey that brings with it frustration as well as satisfaction.
From a purely physical standpoint, anyone possessing average motor skills can be taught to safely shoot a gun. The problems begin when we start adding levels of complexity to the mix.
Consider that shooting—the act of putting rounds into a target without any pain or penalty for not doing it correctly— is simple.
If you are doing nothing other than plinking at tin cans and congratulating yourself for your perceived competence, life is good.
But if you start adding layers to that— more accuracy, tighter time constraints, performing in front of others—and the big one, training to go toe-to-toe with others trying to kill you, life is no longer full of sunshine and rainbows.
Gunfights are problem-solving exercises, and while the ability to deliver rapid, accurate shots into your opponent is the desired end state, that alone will not carry the day for you.
How we learn is complex, and not all people will learn the same way or at the same rate of speed.
We learn from listening, seeing and experiencing. Certain personality types will have one type as a primary learning method. If we are lucky, we'll learn from a combination of all three.
FIGHTING CLASS
At a fighting class, you generally listen to a lecture by the instructor as he lays out the parameters of the class. This includes admin issues—start and end times, chow, head facilities, safety, med procedures, and weapons manipulation.
Later the instructor demonstrates techniques so you can better understand what you have been told.
You then have to perform the various techniques, both within a group and individually. Many have difficulty at this point, but some thrive at the opportunity.
They then build on that initial training with tighter time and accuracy standards. The drills include a combination of slow/fast, as well as those requiring both surgical accuracy and acceptable accuracy.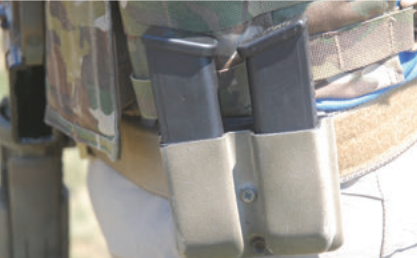 And finally, there is a test of some type, to see how much you have retained and if you can perform—under pressure—the drills you have been exposed to.
The type of training received depends on several issues, which include:
Instructor competence
Instructor's frame of reference/experience
Instructor's motivation
Student's motivation
Student's ability to learn
Student's training scars
One issue that many fail to understand is the time available with which to conduct the training. All too often, programs of instruction (POI) have a minute- by-minute accounting, and what is taught is etched in stone.
This is the point at which doctrine turns into dogma, and instructors go through the motions, pretending to teach while all they are actually doing is checking a box.
Those POIs leave precious little wiggle room for the instructor to ratchet up or down according to the level of class competence. The result is obvious— good shooters cannot be pushed to excel, and unmotivated poor gun handlers remain at their existing low level.
As shooting is a perishable skill, you need good initial training followed up with regular sustainment training. Even the best initial training will rapidly dissipate unless you constantly refresh it.
But how do we measure learning? Having to perform a set of standard drills is one way.
With most police and military, this is a Qualification Course. Unfortunately, a Qual course usually reflects a bare minimum of the required skill sets, and as socialism continues to creep in, we find that in many places, if people can't meet a standard, the standards will be lowered in order to avoid frivolous lawsuits by those who feel that their mere existence entitles them to everything.
For some whose job title takes them down paths not normally traveled, additional training may be required, but all too often that training is just lip service to what is truly needed.
And there are a precious few who actually receive the training they need to function at their job, and are blessed with a command staff that understands this and supports them to the highest level possible.
To measure achievement, there is a matrix, which may have come from the sports business. Regardless of the genesis, it has application to what we do.
THE FOUR LEVELS OF ACHIEVEMENT
UNCONSCIOUS INCOMPETENCE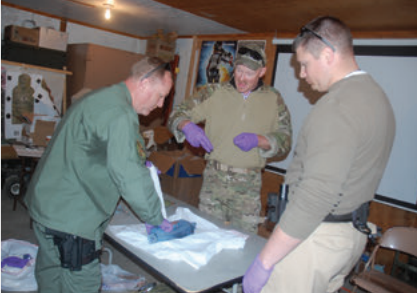 A person does something incorrectly because s/he is unaware that there is a proper way to do it.
An example for our business might be this—a person sees a firearm and picks it up. He puts his nosepicker on the trigger and immediately points it at himself/someone else.
Yup, a violation of Rules 2 and 3, and while it may be caused by idiots watching too many movies, it has been going on since men made guns.
It may be genetic, and Darwin was correct.
Before he can understand that what he is doing is wrong, he has to be taught what the correct way is and accept it.
CONSCIOUS INCOMPETENCE
At this stage, our nimrod has been mentored and exposed to proper teaching. He learns the Four Safety Rules. He may not completely understand why putting his finger on the trigger before his sights are on target and he is ready to shoot is a no-no, but he also understands that it should not be done.
CONSCIOUS COMPETENCE
Our student has now learned that putting his finger on the trigger could result in a Negligent Discharge and that said ND could also result in death or serious physical injury to himself or another. However, he has to think about this because it is a new concept and is not yet hard-wired into his brain housing group.
Conscious thought requires time to process this information, and valuable time is being consumed. This is sub optimal.
UNCONSCIOUS COMPETENCE
Our student now reacts to the stimuli without conscious thought. He picks up the firearm, keeps the muzzle pointed in a safe direction and the finger straight and outside the trigger guard. He ensures the source of ammunition is removed and the chamber is empty.
The ability to function at this level should not be underestimated.
GENTLE SOULS AND VICTIMS
Most gentle souls believe that if they are kind, others will be kind to them. This is of course nonsense, as a portion of any group is predatory by nature, culture or choice. And those kind, gentle souls have absolutely no idea of the rapidity with which violence occurs.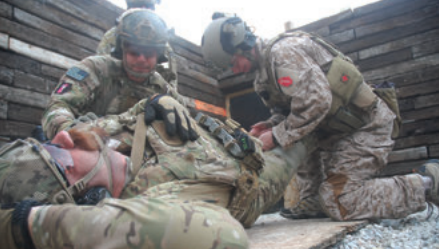 Having interviewed several hundred crime victims, I recognized two common threads: first, that they couldn't believe it was happening to them, and second, how fast it happened.
Victims are generally victims for a reason, and I am convinced that there are certain types who fit into the general classification of Professional Victim. They walk around fat, dumb and happy, unaware of their surroundings and presenting themselves as a perfect target for the bad guys.
Those charged with protecting the idiots have to function at a higher level, though that is getting more and more difficult to accomplish as Those Who Know More Than You actually believe everyone is equal and there should be no winners or losers, just participants.
TRAINING
A properly designed course addresses students at each level, and builds into it complexity and time constraints. It also adds repetition—and that repetition is the Mother of Skill.
But to be effective, those repetitive skill drills must be properly structured and under supervision. Mindless "up" drills and multiple mag dumps at close range can equal nothing more than ballistic masturbation.
However, not all training takes place on the range. A lot of non-shooting training takes place within the brain housing group of the individual. This includes, but is not limited to, continuing the learning process off the range.
While dry practice is something commonly associated with off-range training, it is not the only avenue available.
The biggest obstacle to learning is your mind, and many lack the self-discipline to overcome this. Expanding your mind to enhance your capabilities can be accomplished through reading selected books or magazine articles. Another avenue that is popular with many is videos, which I had in the past discounted due to their poor production values and even poorer content. That has clearly changed, but as with all things, you need to pick and choose wisely.
The path to enlightenment is truly a never-ending journey, but the rewards can be significant. A very wise shooter once stated, "Learning occurs only after repetitive demoralizing failures."
Live it…