There are many ways to carry a handgun for personal defense: a standard belt holster, inside the waistband, cross draw, shoulder rig, ankle holster, Mexican carry with the gun simply shoved into the waistband, belly band, waist pack and a few others.
My personal preference is usually an inside the waistband holster made of Kydex, followed by a strong-side holster made from leather. With either of these, the handgun is concealed with a covering garment of some type, usually a vest, which can be worn year round where I live without attracting attention.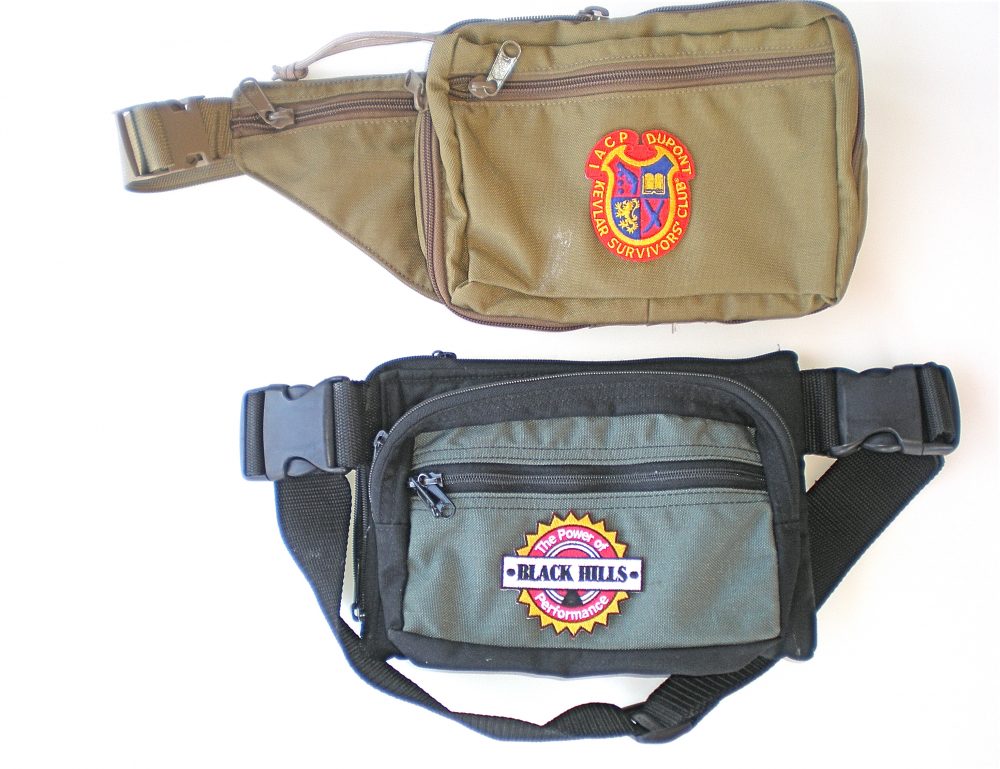 One way to camouflage a firearm-carrying waist pack is to apply patches to the front of the pack.
---
There are times, however, especially in the heat of summer, when a covering garment of any type simply looks out of place. It is on these rare occasions that I turn to a waist pack, commonly referred to as a fanny pack.
While specific fanny packs have been covered in this column previously, I'd like to discuss some general considerations that make a good fanny pack for carrying a handgun.
First, let's agree on what makes any fanny pack suitable for carrying a firearm by immediately dismissing those sold for under ten bucks at department stores.
Like a good holster, the pack must be substantial enough to carry a firearm day in and day out. A dedicated compartment for the gun is highly desirable, as it separates the gun from other accoutrements that may be carried (ammo, magazines, knife, flashlight, cell phone, etc.), so fumbling a drawstroke is less likely. A holster inside the dedicated compartment is also preferable.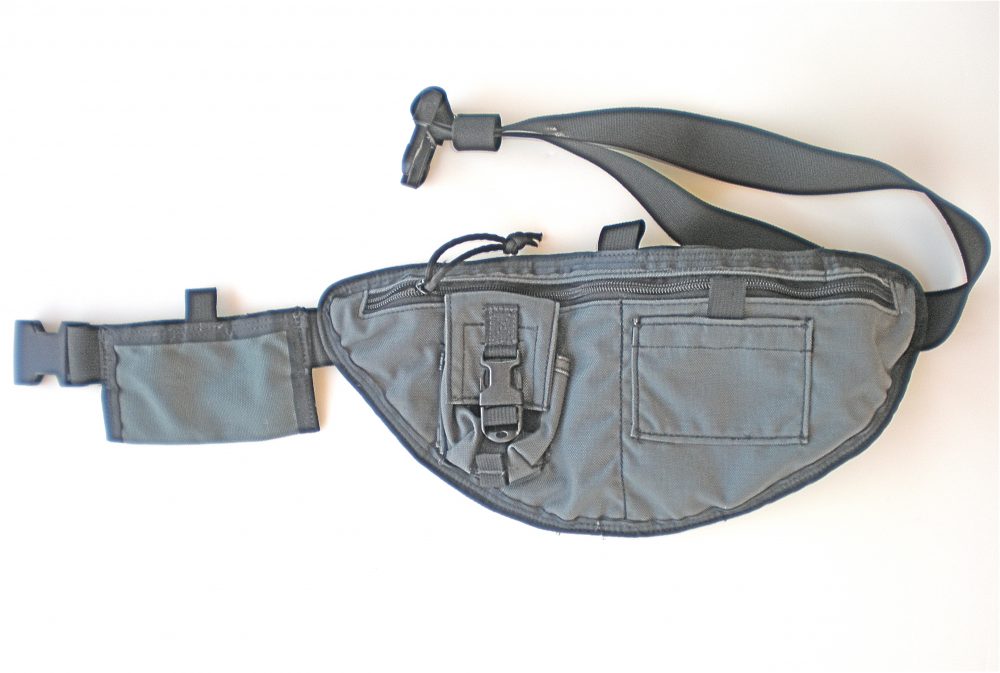 This Eagle Industries Runner's Concealment Pouch is a gun pack that does not look like a gun pack. (For the full report, see Lawful Carry, August 2009 S.W.A.T.)
---
The waist strap should be wide enough so that, with the weight of a handgun, the strap does not dig into the user's side or cause the pack to sag unnecessarily.
Several manufacturers include a ripcord made of para-cord that attaches to the zipper of the gun compartment. When pulled downward, the pack opens quickly, exposing the handgun for faster presentation. A ripcord allows the wearer to tell tactilely—for example, in darkness—if he is pulling on the correct zipper. If your pack did not come with a ripcord, you can easily attach one to most brands.
As with any method of carry, the idea is to not let anyone know you are armed until you have a clear tactical advantage. So when it comes to color, I like shades that can blend in with everyday carry better than so-called "tactical" colors, the most obvious of which is black. "Tactical Black" is so common with fanny packs that it is synonymous with carrying a gun. My Dad once had a fanny pack that he carried while fishing. It was made of neon pink nylon. He got some strange looks, but I doubt anyone ever made him as packing—and that was the whole idea.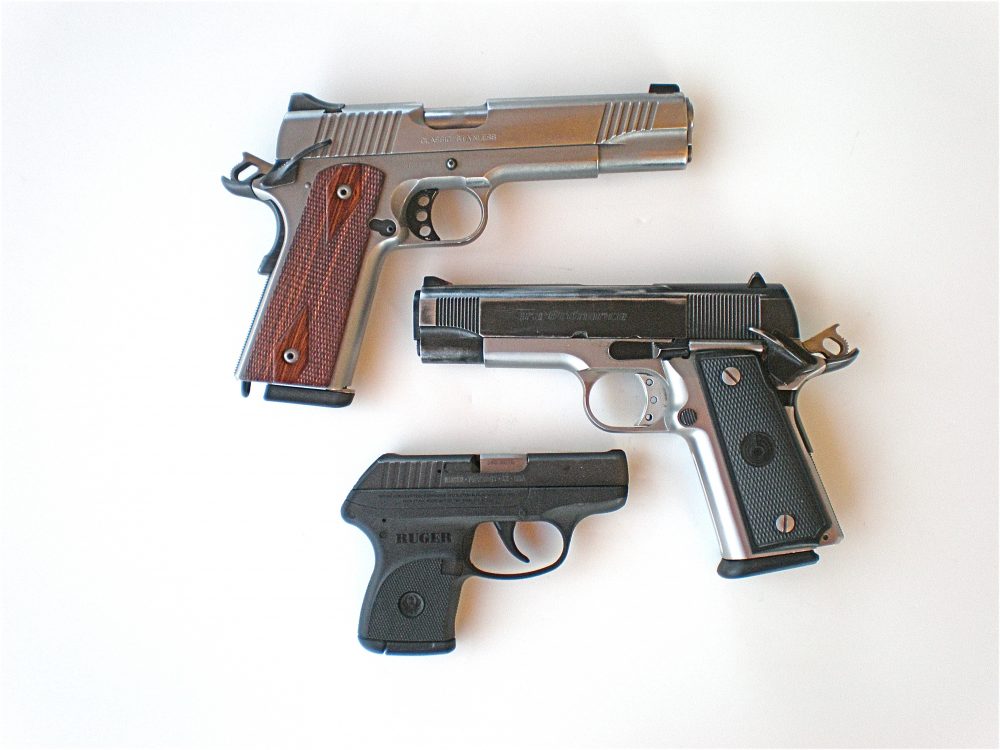 Sizes of fanny packs are as varied as the firearms they carry. If you shop around, you'll find one suitable for your purposes.
---
Another way to blend in is by camouflaging the pack, and no, I don't mean getting out the stencils and paint.
Almost any patch that is not gun related can be sewn to the front of the pack as a distraction. Some of my favorites are cartoon characters and NASCAR, because they are seen so often that they are very benign.
Another "eye blind" for distraction can be to replace the para-cord ripcord with a brightly colored key fob that can still be used to open the pack quickly.
Here's to not seeing you with a gun soon.