From day to day, I carry a 1911. Most of the time it is worn strong side, either inside or outside the waistband, and for me this works very well. However, there are some individuals who do not have the opportunity to carry at their work. Some take the chance of breaking company policy and losing their job by carrying concealed. For others, if they work in a federal building or other secure location, they risk going to jail. So what are some other options?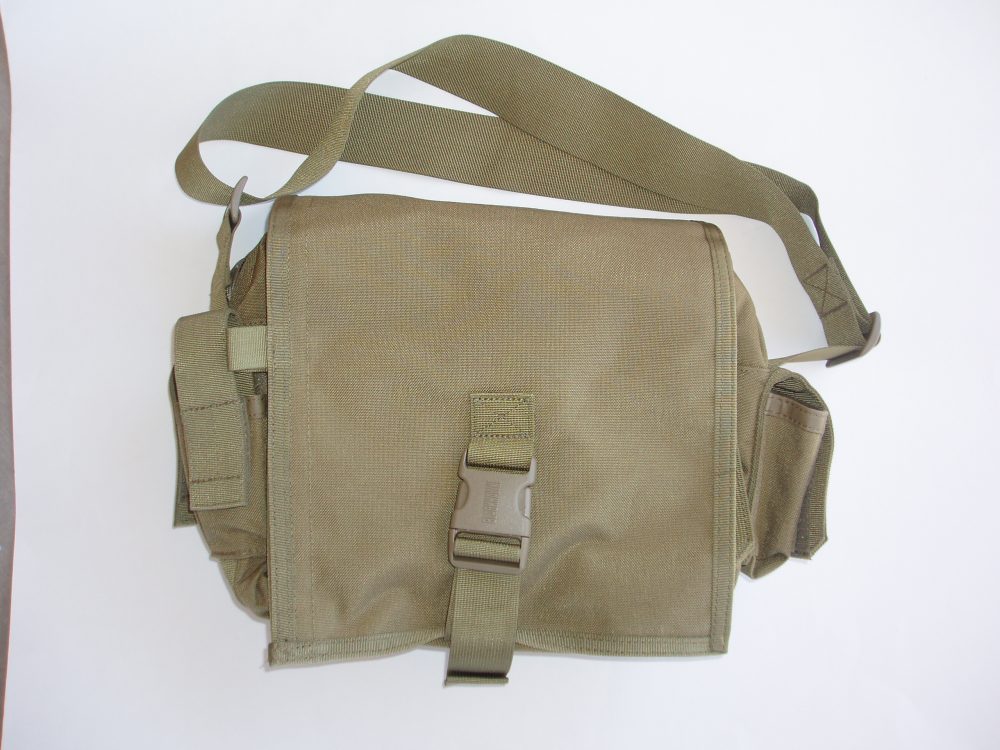 BlackHawk Battle Bag.
---
I know that the war bag has been written about before and I am not going to try to tell you what you need, because a county deputy's needs will be different from a city officer's, and both of their needs will be different from yours. Only you can think of the worst scenarios you may encounter and plan accordingly. I read one guy's plan for a "jump and go" bag and it included (literally) a portable kitchen sink. That is not the point of a war bag, but rather to have critical items with you until you can reach safety.
S.W.A.T. recently received a bag that meets the above criterion for test and evaluation from BlackHawk. Called the Battle Bag, it is just what I have been searching for.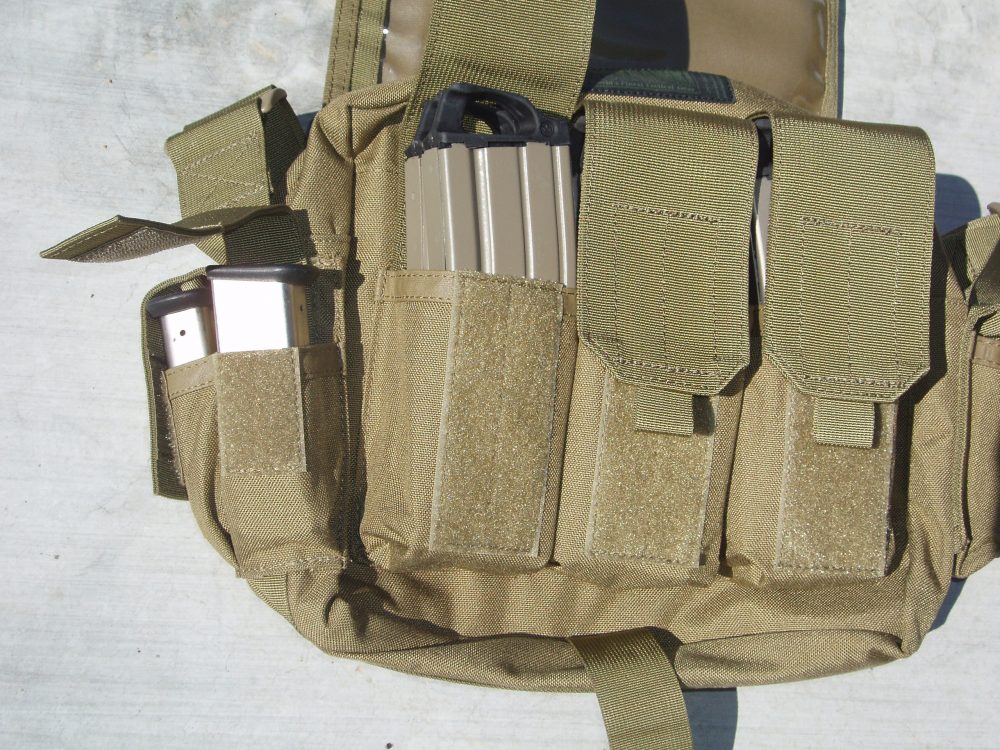 Exterior pockets on Battle Bag can carry six AR-15 magazines, two pistol mags and a cell phone or GPS.
---
The Battle Bag measures 11" x 5" x 10" and is made from heavy-duty 1000 denier NyTaneon®. A large flap with a quick-detach buckle covers the interior. On the inside of the flap (which opens out to 9.5" x13") is a shallow pocket with a clear plastic cover that is perfect for a map or an itinerary. This clear plastic allows you to view the contents without having to take them out. The main compartment is held shut by heavy YKK® zippers. The main compartment is divided evenly into three smaller compartments. The front compartment has hook and loop material on both sides that can hold an adjustable holster and a spare mag pouch that comes with the bag. This will help keep your pistol in one spot to make it easier to reach if needed. The middle compartment has eight loops that can be used for shotgun shells or chem lights. There is also one large pocket that can hold a small camera or GPS. The third pocket is an open pouch for items like medical supplies or snacks.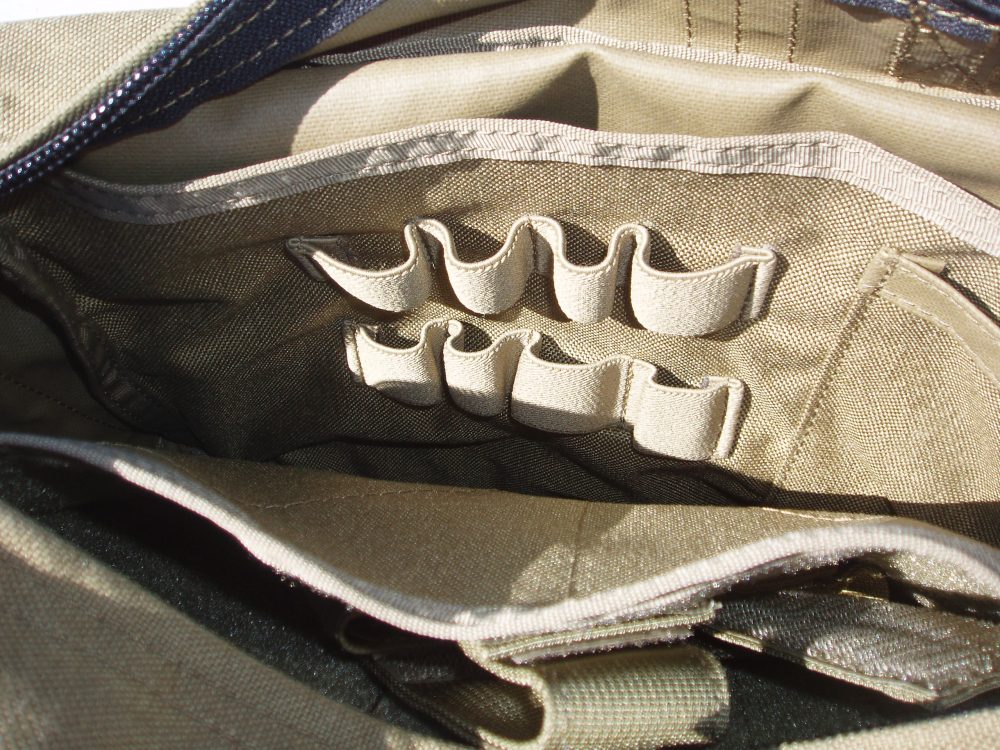 Main compartment is divided into three sections.
---
On the front of the bag there are three pouches for AR-15 magazines. Each pouch can hold two magazines, for a total of six. At one end of the Battle Bag are two pistol magazine pouches with adjustable flaps to allow for different magazine sizes/types The other end of the battle bag has a smaller pouch, which can hold a cell phone or GPS. The Battle Bag has an adjustable two-inch-wide shoulder strap.
On the back of the Battle Bag a pocket runs lengthwise and conceals a one-inch-wide adjustable strap that can be pulled out and used as a waist strap. This strap has quick-detach buckles. When not needed, simply push the strap back into the side pocket for storage.
Overall I find the Battle Bag to show great promise for anyone who perceives the need to carry critical items with them while not being "jocked up." This product would be ideal for officers trained as first responders to active shooter calls and the private citizen who wants to be prepared for worst-case scenarios.
SOURCE:
BlackHawk Products Group
Dept. S.W.A.T.
4850 Brookside Ct.
Norfolk, VA 23502 (757) 436-3101
www.blackhawk.com