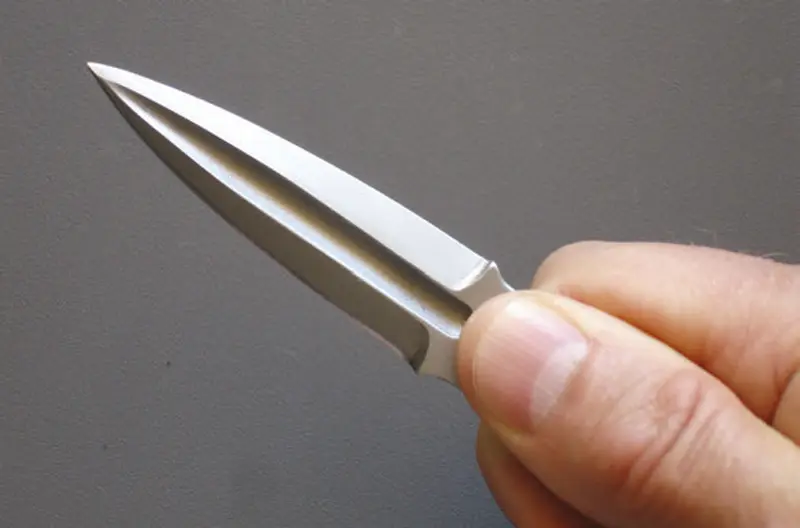 THE ITS Lapel Dagger is certain to be popular with aficionados of classic covert weaponry. Available in two versions, the ITS Lapel Dagger is a modern upgraded version of the British Special Operations Executive (SOE) lapel or thumb dagger, which was issued to agents of the SOE and the American Office of Strategic Services (OSS) during World War II.
Special Operations Executive was a top-secret British organization created in 1940 following the fall of France. Prime Minister Winston Churchill tasked Hugh Dalton with forming SOE. Three existing secret and operating departments of other ministries merged to conduct sabotage, espionage and reconnaissance in Nazi-occupied France, and to aid local resistance movements. Churchill's instructions to Dalton were to "set Europe ablaze."
Colonel (later Major General) Sir Colin McVean Gubbins, KCMG, DSO, MC, was the prime mover on the SOE and its director from August 1943 onward. He had acquired considerable experience and expertise in guerrilla warfare as a regular Army officer.
The Office of Strategic Services was established by President Roosevelt in June 1942 with Colonel (later Major General) William J. Donovan as its head. The OSS was tasked to collect and analyze strategic information required by the Joint Chiefs of Staff and to conduct special operations not assigned to other agencies. Wartime activities included the collection of intelligence, sabotage, propaganda, assisting anti- Nazi resistance movements in Europe, and providing military training for anti-Japanese guerrilla movements in Asia.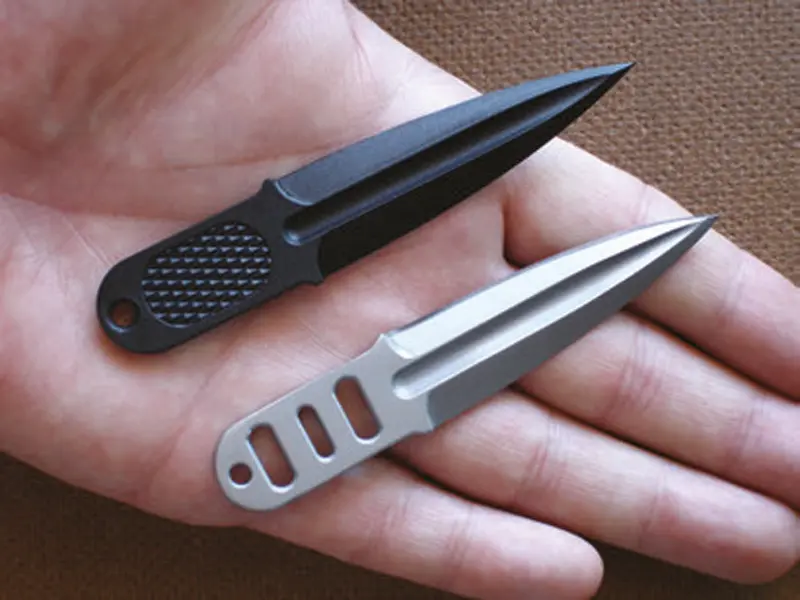 In September 1945, following Victory over Japan, President Truman signed Executive Order 9621, which split the functions of the OSS between the Department of State and the Department of War. The OSS was a predecessor of the Central Intelligence Agency. In Britain, the SOE was officially disbanded in January 1946. Many duties of the SOE have been taken over by the Secret Intelligence Service (SIS), better known as MI6.
Numerous edged weapons were manufactured specifically for the SOE and OSS during WWII. Lapel/thumb daggers were issued to agents operating behind enemy lines as part of their escape and evasion kit. They were designed as covert weapons that could be secreted and stitched behind the jacket lapels or anywhere about the clothing for maximum concealability and ease of access. The small dagger blade was quick to bring into action and effective for striking strategic anatomical targets at close range.
According to Lt. Colonel LJC Wood, who was the Commanding Officer of Station 12, Aston House—the top secret SOE research and training establishment—the lapel/thumb dagger was designed by the legendary William E. Fairbairn and fellow close-combat instructor Eric Sykes, who were using Station 12 as a center for unarmed combat and pistol training.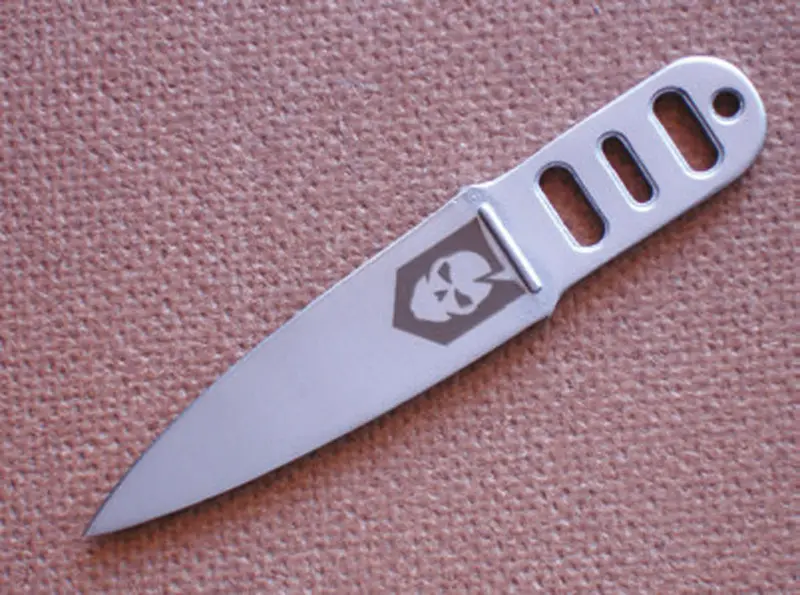 The original thumb daggers were manufactured by H.G. Long & Co in Sheffield, and the sheaths were made by local Aston cobbler Arthur Acres.
Many Allied agents were trained at Camp X, which was located on a farm at Ajax, Ontario, Canada. Camp X was jointly operated by the British Security Council (BSC) and the Government of Canada. Ian Fleming was among the operatives trained there. It is believed that Fleming drew on his experience at Camp X when he created James Bond.
Fast forward to the new ITS Lapel Dagger. Although true to its WWII and subsequent Cold War era heritage, the ITS Lapel Dagger brings a number of modern improvements to the original design.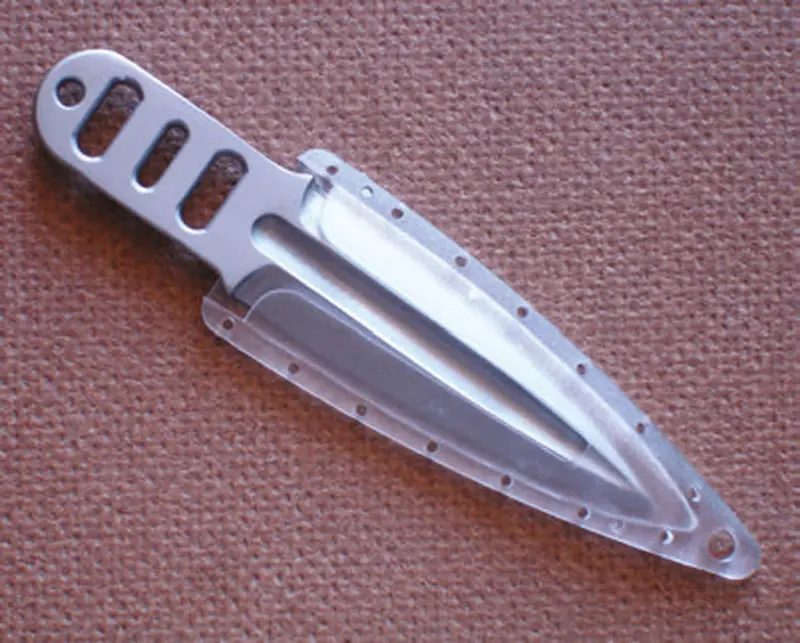 The ITS Lapel Dagger is available in either cast mattefinished stainless-steel with one sharpened edge and a laser engraved ITS skull logo on the back side, or black glass-filled nylon (GFN) with no markings. GFN is a very tough material and, of course, non-magnetic.
ITS Lapel Daggers are chisel ground (sharpened on one side only, creating a chisel-like shape in cross section) and very sharp. They feature a 2.5-inch blade and overall length of 3.75 inches. The blade has a rounded lightening groove (often erroneously referred to as a "blood groove"). Each ITS Lapel Dagger comes with a clear GFN slip sheath, but provides positive retention.
The sheath also has 14 holes so it can be sewn onto the lapel of a jacket or other location, just like the original SOE/ OSS lapel daggers. The back of the sheath is flat, providing the option of attaching an adhesive-backed Velcro® fastener. A dummy cord loop on the sheath anchors it during quick removal of the blade. Total overall length with the sheath is 4.25 inches long. The ITS Lapel Dagger fits perfectly in the ITS Multi-Purpose Survival Container.
The stainless steel version features a skeletonized handle that aids in grip retention and enables wrapping the handle with cordage, such as the ITS Dummy Cord. It can also be lashed to a stick to create a spear for survival situations. The GFN version features a diamond texture for grip retention. Both versions provide a surprisingly secure grip, especially considering the abbreviated grip.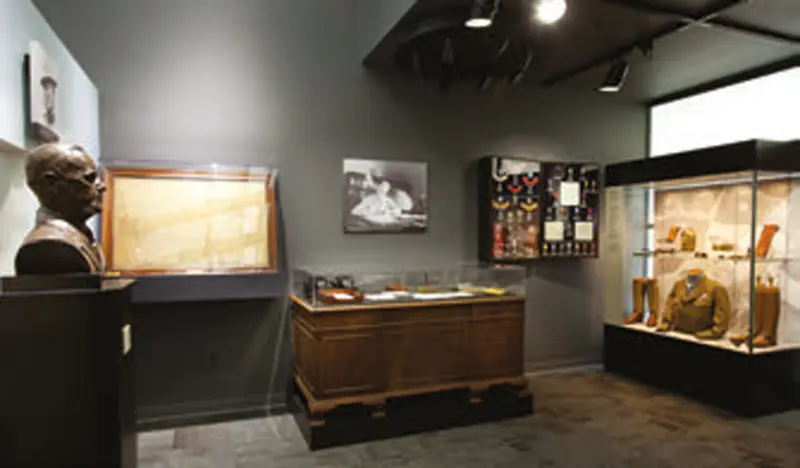 Any James Bond coolness fantasies aside (and they certainly are cool little knives), these blades are far more practical than one might think. There are numerous applications for a small blade—and you can own an affordable piece of history.
Both versions of the ITS Lapel Dagger are equipped with a lanyard loop. The primary technique taught to SOE and OSS agents was to surreptitiously access the blade, wrap the lanyard loop cord around the index finger, and grip the weapon between thumb and index finger.
Design and workmanship on the ITS Lapel Dagger are excellent. The quality is even more impressive considering its pricing. The stainless steel ITS Lapel Dagger retails for $22.95. The glass-filled nylon version is only $12.95. Check your local laws on ownership and carry.