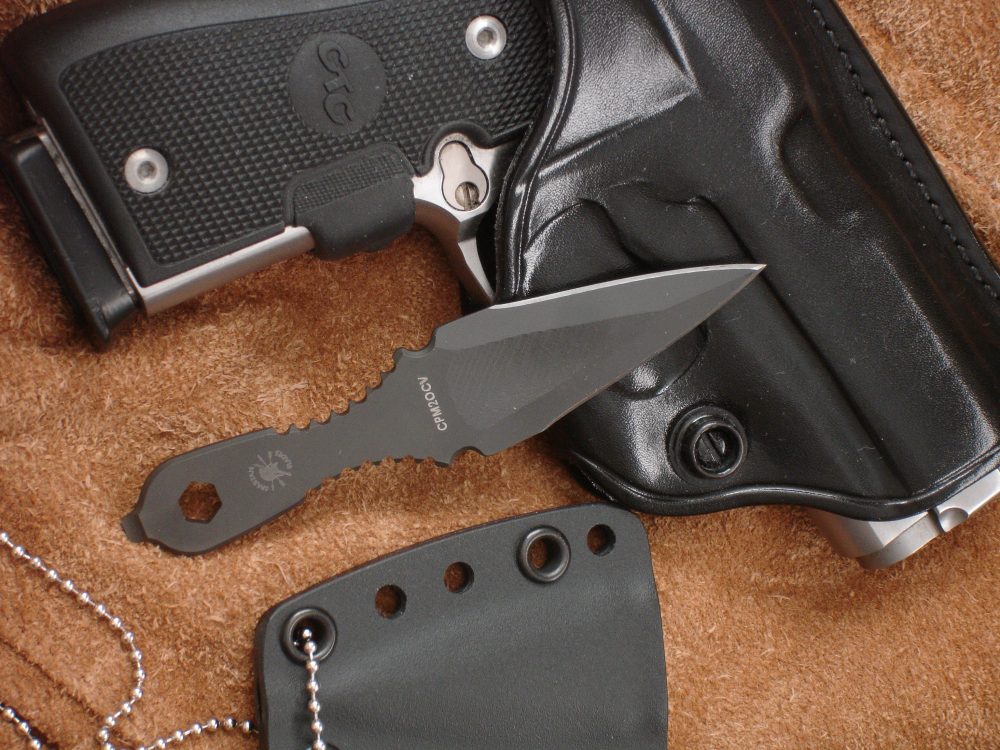 Spartan Blades Velos Lapel Dagger/Tool is a small, easily concealed and lightweight knife-tool inspired by SOE and OSS lapel daggers of WWII.
---
Spartan Blades, LLC, was founded by two retired U.S. Army Special Forces NCOs with the singular mission to "manufacture finely crafted tactical and field knives." Curtis V. Iovito and Mark Carey, co-founders of Spartan Blades, bring a combined 43 years of infantry and military special operations experience to their innovative and functional knives. Spartan Blades are now in use with SOF operators around the globe.
Spartan Blades utilizes only the highest-quality U.S. origin materials, precision handwork, latest CNC technology and CAD/CAM software, state-of-the-art heat and double cryogenic/temper treatment, along with protective PVD coating technology and multiple quality-control checks to create knives that meet the standards of the most discerning professionals.
The Spartan Blades Velos (pronounced vee-los) EDC Lapel Dagger/Tool was inspired by the British Special Operations Executive (SOE) lapel dagger that was issued to agents of the SOE and the American Office of Strategic Services (OSS) during World War II. Velos (Βέλος) is a Greek word meaning "arrow" or "arrowhead."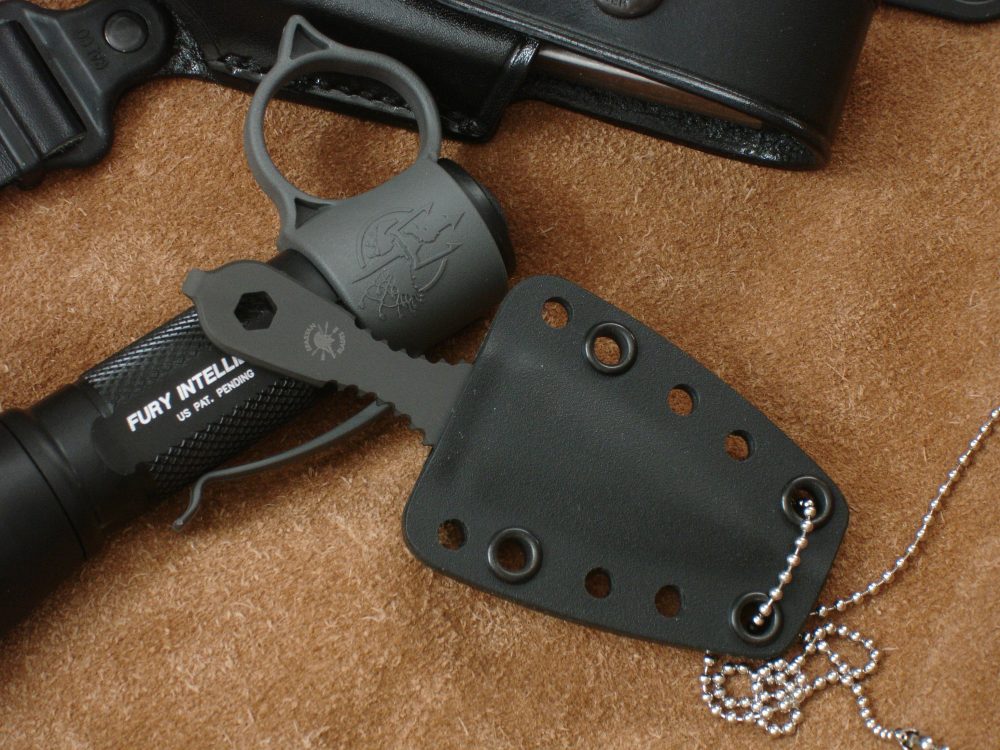 Form-fitted sheath by Okuden Custom Kydex holds Velos securely and has a stainless steel breakaway neck chain.
---
A variety of edged weapons were manufactured specifically for the SOE and OSS during the war. Lapel daggers were issued to agents operating behind enemy lines as part of their Escape & Evasion kit. They were designed as covert weapons that could be secreted and stitched behind the jacket lapels or anywhere about the clothing for maximum concealment and ease of access. The small dagger blade was quick to bring into action and effective for striking strategic anatomical targets at close range.
The SOE set up an international network of top-secret training schools during the war to instruct prospective agents in the black arts of "ungentlemanly warfare."
For a fascinating glimpse at SOE tradecraft, I recommend How To Become a Spy: The World War II SOE Training Manual by British Special Operations Executive. Available from Skyhorse Publishing, Inc, it reproduces one of the most comprehensive training syllabi used at SOE's Special Training Schools to instruct its agents. It's a must read for anyone interested in the clandestine community's activities during WWII.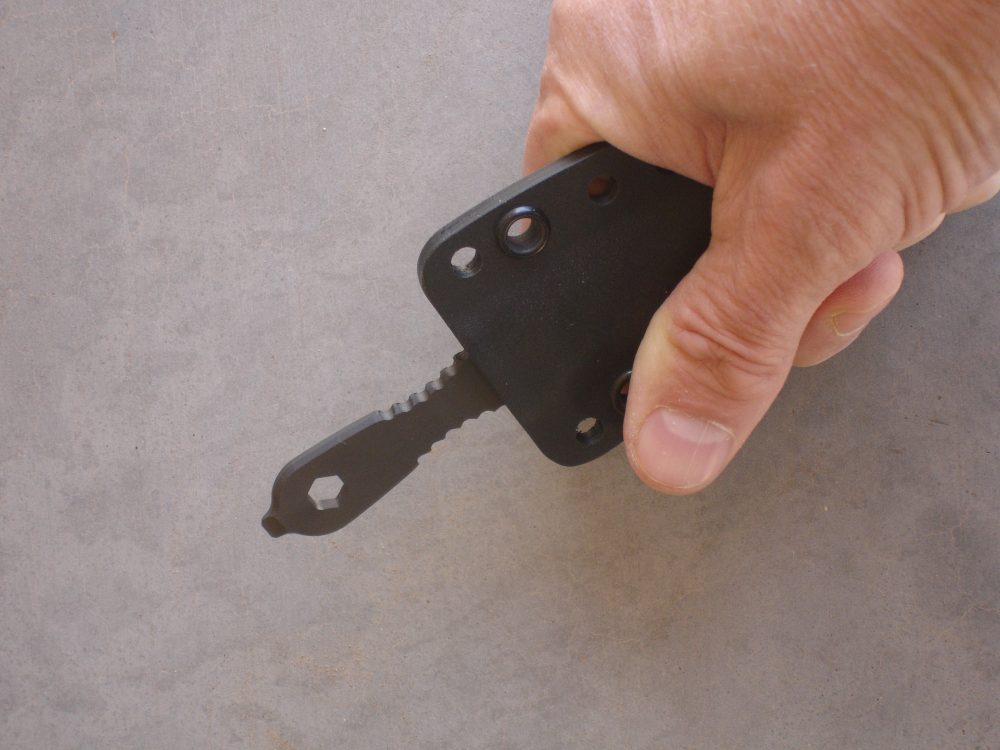 Velos' handle has a flat-tip screwdriver and hex tool cutout that can be used when sheathed. Hex tool cutout can also attach a lanyard.
---
The Velos EDC Lapel Dagger/Tool was designed by Curtis Iovito and is a modernized and improved version of the original WWII-era lapel daggers. The 4 7/16-inch long knife is made from CPM 20CV stainless steel and has a 2 1/8-inch, double-edged 3/16-inch thick dagger-style blade.
Spartan Blades uses only Crucible Particle Metals® (CPM®) stainless steels for its knives. The CPM method of manufacturing increases the uniform distribution of carbides, nearly doubling the toughness over conventional steels of the same composition.
CPM 20CV (previously known as DuraTech 20CV) has extremely good corrosion resistance due to its 20% chromium and 1% vanadium. It holds an edge well, takes an incredibly fine edge, and is easy to sharpen.
Performance of the steel is improved further by a minus 325-350°F deep cryogenic process after vacuum heat treatment and again after initial temper. This process creates a significantly denser molecular structure that offers greater wear resistance and durability. Conventional deep-freeze methods only reach minus 120°F. The blade hardness on the Velos is 59-60 HRC.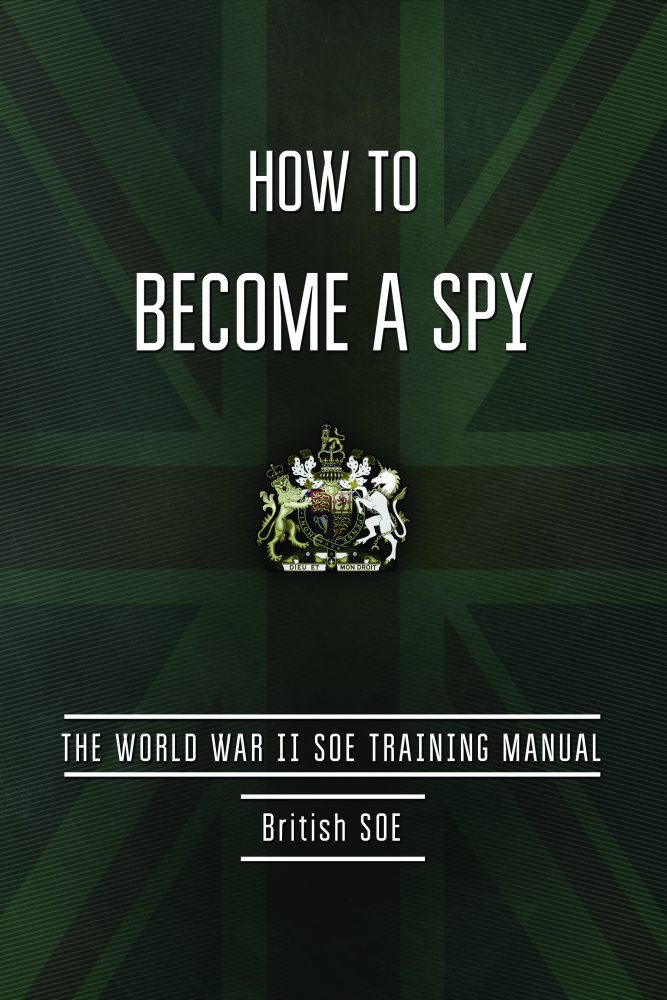 The handle features finger cutouts as well as jimping in all the right places. Combined with light machining in the middle of the blade, this provides a positive grip and precise control when performing detailed tasks.
The handle has a flat-tip screwdriver and a hex tool cutout that can be used when sheathed (with the sheath acting as a handle). The hex tool cutout can also be used as a lanyard hole to tie a lanyard loop.
The primary technique taught to SOE and OSS agents was to surreptitiously access the blade, loop the lanyard cord around the index finger, and grip the weapon between thumb and index finger.
Velos is a fitting name for this dagger and tool. The resemblance to an arrowhead is more than skin deep. The Velos has been designed with lashing points to facilitate lashing it to a branch or stick for use as a spear in a survival situation.
The Velos is available with either a SpartaCoat™ PVD Tungsten DLC (Black) or Plain Bead Blasted finish. Spartan Blades uses Ionbond™ PVD coatings to protect and harden the surface of its knives.
PVD stands for Physical Vapor Deposition. The Ionbond PVD process produces metal-based hard coatings on a substrate by generating partially ionized metal vapor. Ionbond PVD coatings are harder and more corrosion resistant than coatings produced by the electroplating process. PVD coatings offer good impact strength, excellent abrasion resistance, and are exceptionally durable.
The Velos comes with a black custom-molded, form-fitted Kydex® sheath made for Spartan Blades by Okunden Custom Kydex. It can be worn suspended from the neck or carried in a pocket. A stainless steel breakaway neck chain is included. The sheath's grommet pattern is Blade-Tech® hardware compatible.
The Velos' compact size and light weight make it an outstanding choice for everyday carry. It weighs only an ounce and is small enough to hide practically anywhere. It's the perfect backup blade. Fit and finish on the sample Velos were second to none. The knife was razor sharp right out of the box.
The Spartan Blades Velos EDC Lapel Dagger/Tool has a suggested retail price of $95.00. All Spartan Blades products come with a lifetime warranty to the original owner on materials, finish, and craftsmanship.
SOURCES
SPARTAN BLADES, LLC
(910) 757-0035
www.spartanblades.com
OKUDEN CUSTOM KYDEX
(253) 906-5306
www.okuden.net
SKYHORSE PUBLISHING, INC
(212) 643-6816
www.skyhorsepublishing.com