If you carry a gun, you should carry a blowout kit. I know, in Hollyweird the good guy puts the bad guy down with one shot, no one else is hurt, and our hero gets the girl.
The real world, however, can be messy. You, your loved ones, or an innocent bystander may be injured during a critical incident. You should have the tools at your disposal to save a life.
The most common reason I hear why someone has not added a blowout kit to their everyday carry (EDC) is they don't have room for one. If you confine your thinking to carrying on your belt or in a pocket, this is absolutely correct.
I have carried a tourniquet and an Israeli bandage in an ankle holster designed for a J-Frame revolver, but it was bulky and the bare minimum, to say the least.
At the 2017 SHOT Show, Alessandro Padovani of Safer Faster Defense showed me an ankle rig he designed to carry emergency items. I was impressed with the design and purchased it on the spot.
Called the SFD Responder, it is 19.5 inches long x 4 inches wide—long enough to fit over most boots, be they duty, tactical or hiking.

The SFD Responder has three pockets made of two layers of tough elastic cloth. It conforms to the contents, allowing for secure and discreet carry of the equipment when walking, running, or jumping. The bottom of each pocket is reinforced with MIL-W-17337 Class II nylon webbing. It won't fray from rubbing on shoes or boots like the elastic cloth would.
The female Velcro cloth is 7.5 inches long and sewn on 3D Air Mesh to facilitate comfort, fit, and breathability.
At the other end, the new Velcro Ultra-Mate® is used for the closing tab. This wide Velcro tab is more rigid and has smaller "teeth" than regular Velcro, helping it adhere better. It stays put even when saturated with sweat or water.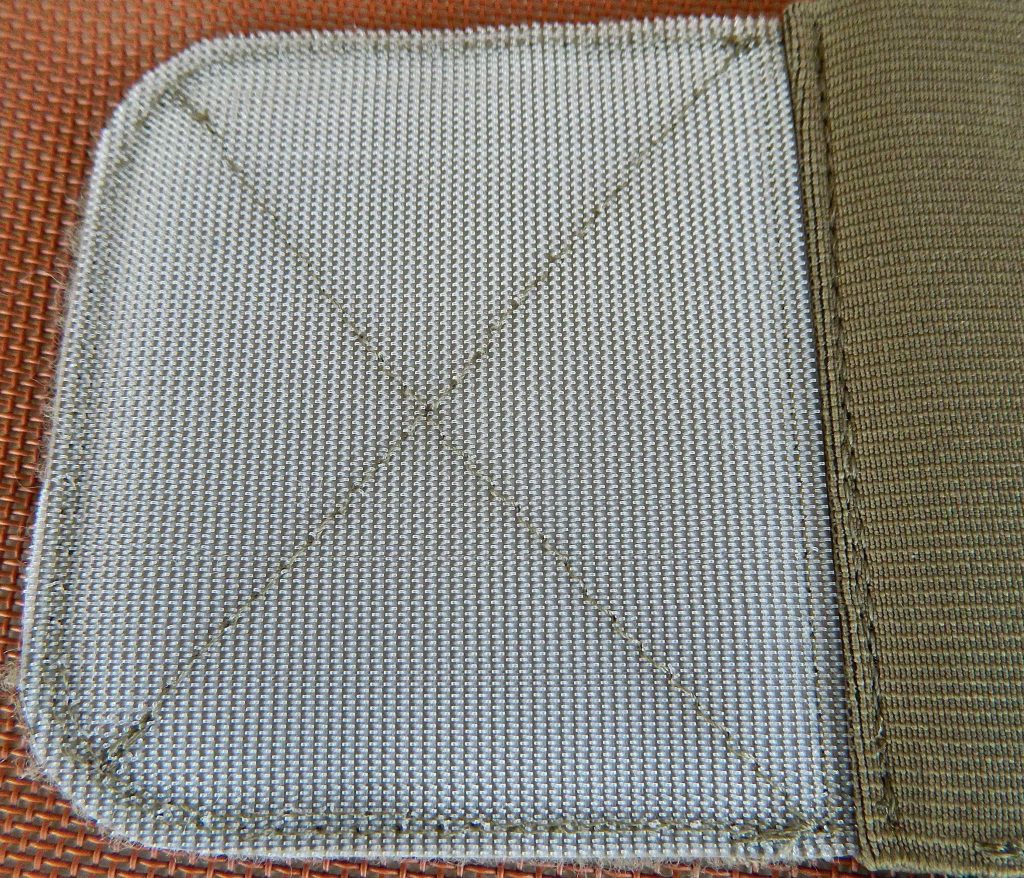 On the flip side of the Velcro tab are two PALS/MOLLE slots laser cut in the LAHYCO® (a proprietary blend of Hypalon® and Cordura® 500D), to offer more storage options if you decide to add something.
I load my SFD Responder with the following:
CAT tourniquet
package of QuikClot Combat gauze
Celox Rapid hemostatic gauze ribbon
chest seal twin-pack
flat folded trauma bandage
Sharpie marker (to mark "TQ" on the victim's forehead to notify emergency room personnel)
Loaded up, it is just under an inch thick.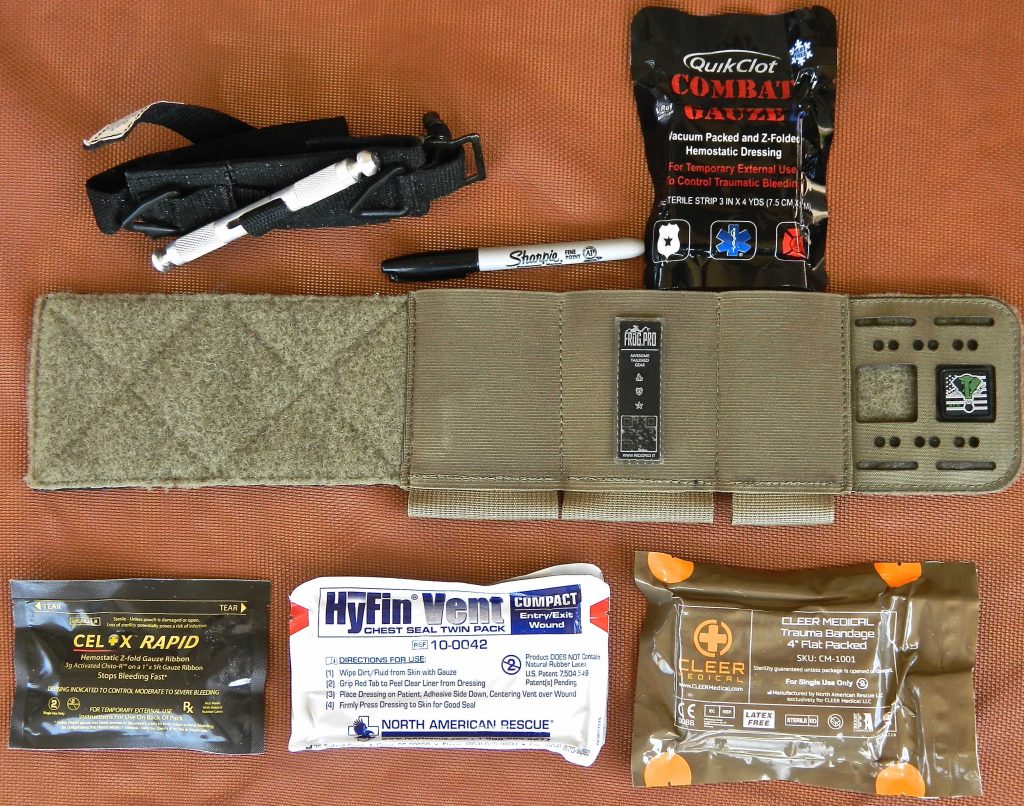 I have worn the SFD Responder every day for several months. I put on my boots and then the ankle rig. It is thin enough to fit under my Wranglers and I don't even realize I have it on. I could not be happier with it.
Just like carrying a handgun for personal protection, wearing the SFD Responder has become a habit. My everyday routine as I get dressed, is to check the readiness condition of my pistols, extra magazines and flashlight. After I put on my boots the Responder gets strapped on around my ankle. I get my first cup of coffee only after this ritual has been completed.
And if, God forbid, I ever need my med kit, I won't spend the rest of my life thinking, "If only I'd had the right items with me, I could have done something…."
Suggested retail price of the SFD Responder is $58.95.
SOURCE
SAFER FASTER DEFENSE
(702) 506-1890
www.saferfasterdefense.com