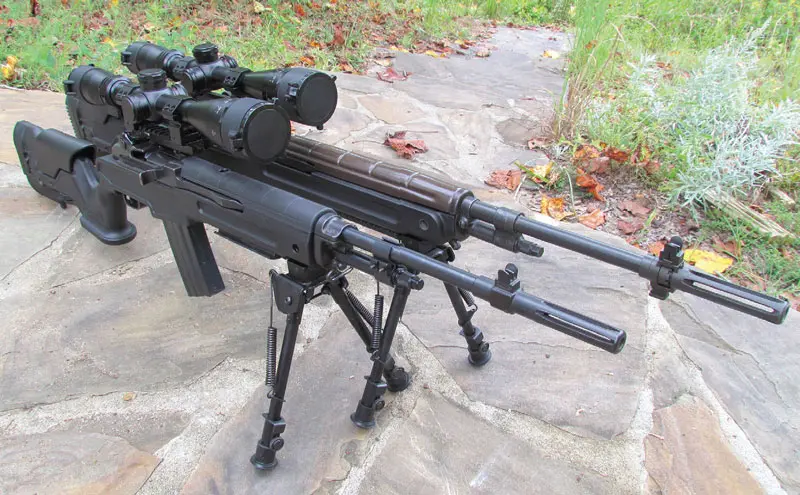 THE M14 rifle served as our front-line service rifle for no more than a decade some 55 years ago. From a design perspective, the M14 was little more than a product-improved M1 Garand chambered for 7.62x51mm NATO ammunition and feeding from a removable 20-round box magazine.
Heavy, reliable, and hard-hitting, the M14 was the ultimate iteration of the American .30-caliber battle rifle. Despite its replacement in the mid-1960s by the small-caliber M16, M14 variants continue in combat service as Designated Marksman Rifles to this very day. One of the most effective iterations of the M14 was a dedicated sniper platform type classified the M21.
The M21 in military service started life as an accurized M14 action mated to a Leatherwood Automatic Ranging Telescope (ART). The appeal of the M21 as a precision rifle lay in its semiautomatic magazine-fed action. The sniper armed with an M21 could carry more on-board ammunition and take faster follow-up shots than a comparable operator with a bolt gun. I have owned the civilian equivalent of the M21 produced by Springfield Armory for years and it is indeed a splendid piece of iron.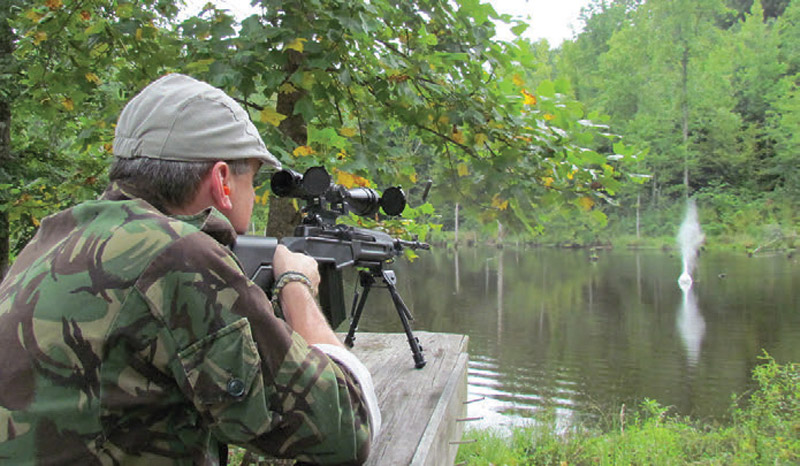 My rifle has been nestled within an Archangel stock system ever since they hit the market. The Archangel stock is adjustable for both comb and length of pull, sports a gear compartment in the pistol grip and sling sockets aplenty, and is functionally indestructible. Its synthetic carbon-fiber construction means it will not warp or twist when wet. I have shot mine for years and love it.
My old expensive custom-made glass-bedded walnut stock looks great, but now occupies a place of honor in the attic alongside the Christmas decorations.
Archangel has come out with a slightly smaller version of their classic sniper stock scaled to fit the Ruger Mini-14, itself a .223-caliber baby brother to the classic .30-caliber M14. With a few carefully chosen accessories, this rig is cute as a button and an absolute blast to shoot.

GENEALOGY
The Ruger Mini-14 is a long-term player in the American gun scene. Marketed initially in 1973 and still in production today, the classic Mini-14 was for years the only low-cost alternative to the AR series of small-caliber rifles. Walmart sold Mini-14s for decades across the country at a little more than $400 apiece.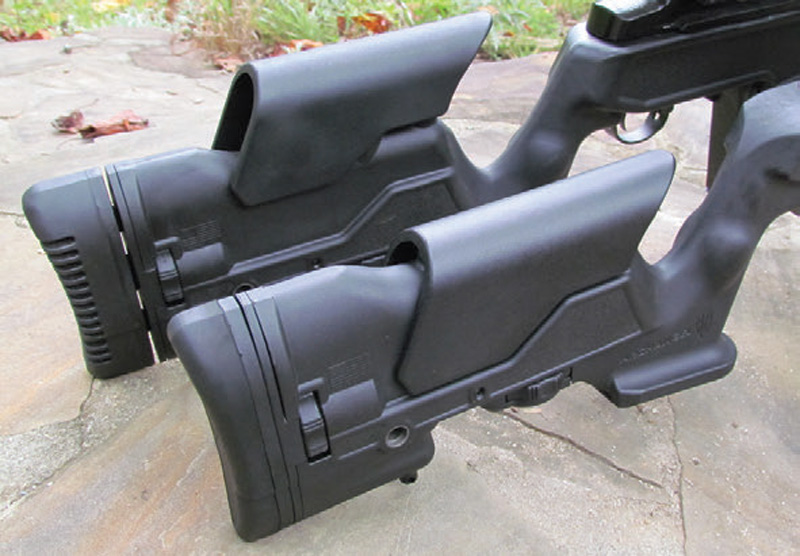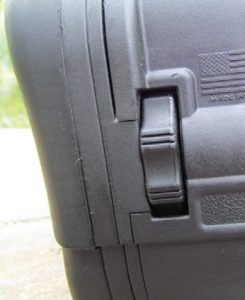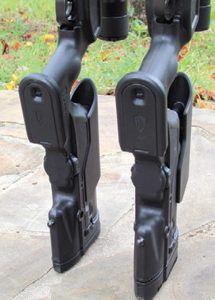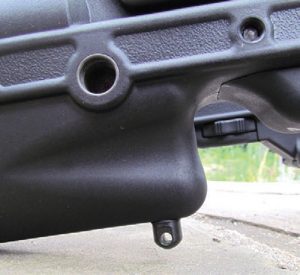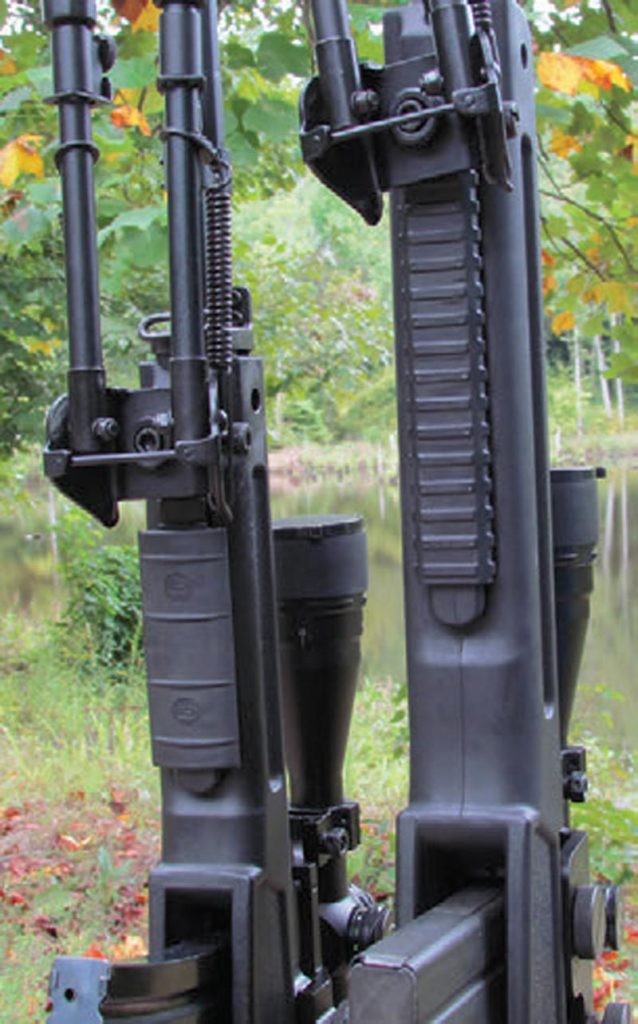 Second only to the AR-15, the Ruger Mini-14 has been accessorized to within an inch of its life. Aftermarket scope mounts, magazines, stock sets, ditzels, and widgets of every imaginable variety are available to any American gun owner blessed with an internet connection and a credit card.
The humble Mini-14 action can be configured as a bullpup suitable for the set of a science-fiction movie or a dual crank-operated tripod-mounted affair to do Arnold Schwarzenegger proud. But Archangel recently kicked the bar up a few notches.
I admit that this build centered as much on aesthetics as functionality. I wanted a ringer for the M21 big brother and invested a little effort to get there. But make no mistake, the resulting Mini-21 is robust as a tank and tough enough to hang your life on.
The base rifle is the standard Mini-14 from Ruger. I picked the gun up used at a gun show at a very reasonable price. The Mini-14 is a proven, reliable platform, but in a shooting world awash with tricked-out M4 clones, the archaic lines of the classic Mini no longer turn heads as perhaps was once the case. As a result, they are readily available on the used gun market and cheap to boot.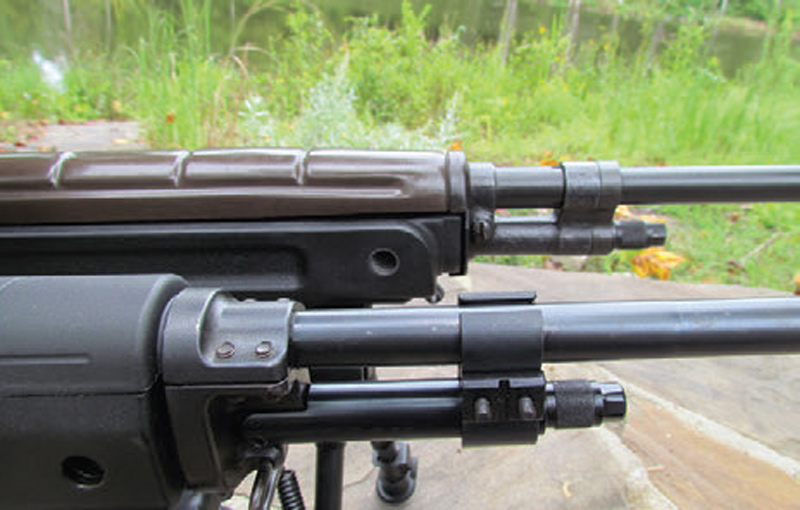 FLASH SUPPRESSOR AND GAS CYLINDER
The M14-style flash suppressor comes from Choate, an Arkansas-based company that cut its teeth on stocks and gun accessories. They have a reputation for quality such that the Germans at HK selected their side-folding stock for the MP5K Personal Defense Weapon (PDW). While the landscape is littered with aftermarket muzzle accessories for the Ruger Mini-14, the Choate flash suppressor most closely mimics the long M14 original, and Choate has a storied reputation for quality.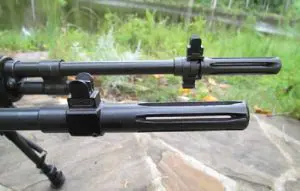 Installation requires a drill, preferably a drill press, but I knocked mine out in a jiffy with hand tools. The instructions are more than adequate and the installation wasn't difficult.
For starters, the original Ruger front sight has to go, but anybody who knows which end of a punch to smack can pull this off with aplomb. Just tap out the retaining pin and gently tap the front sight off with a hammer. Use a piece of brass or aluminum if you want to avoid marring the old part. I didn't need it, so I just used a small hammer, but still didn't leave a mark.
The newest versions of the Mini-14 from Ruger sport a redesigned frontsight assembly that does not readily interface with the Choate flash suppressor. As my gun show trade Mini-14 was fairly old, that was not a problem, but you might want to check the Choate website for guidance if you're thinking of using a modern Mini.
The faux gas cylinder is from Accu- Strut. The appliqué SOCOM Accu-Strut affixes below the barrel and mimics the gas piston of the larger M14. While the Accu-Strut is designed to improve barrel rigidity and subsequent accuracy, I chose one simply because it made my Mini-14 look more like an M14.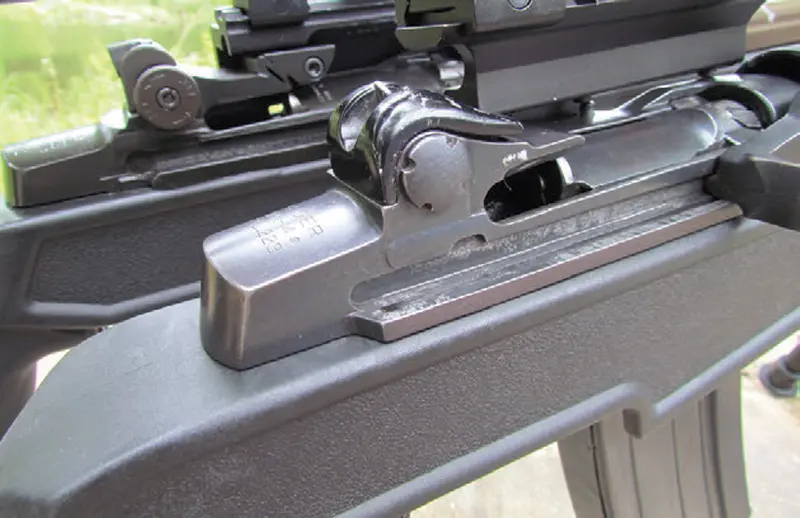 One of the shortcomings of the stock Mini-14 is its lightweight barrel. The longer two-clamp version of the Accu-Strut is an inspired solution to enhancing barrel rigidity and a proven performer. The accuracy enhancement of the short version is admittedly minimal, but it sure looks cool. Installation of this little jewel required nothing more than the included Allen wrenches and a little Loctite®, conveniently included with the parts.
A proper scope and mount complete the charade.
KILLER RANGE CANDY
The resulting miniaturized M21 is more fun than a barrel of monkeys. Ammo costs about half what the full-sized 7.62x51mm rounds fired by the originals cost. Recoil with the superbly designed Archangel stock is functionally non-existent. The manual of arms is identical to that of the larger rifle, and accuracy on the range was typical for a standard Mini-14. To put it in highly technical terms, the rifle shot minuteof- Coke-can out to 100 meters with minimal effort on my part.
I did get a bit crazy with the details just to make it look awesome, but one cannot readily put a price on true haute fashion. The 7.62mm big brother looks just killer cool and shoots straight farther out than I do, but it is pretty heavy and quite long. The new .223 version has the same sort of cool in an easy-totote package.
The completed rifle is just about indestructible and maneuvers much more readily than its larger brother. Trigger time with the small-caliber, low-recoiling round is simply nirvana.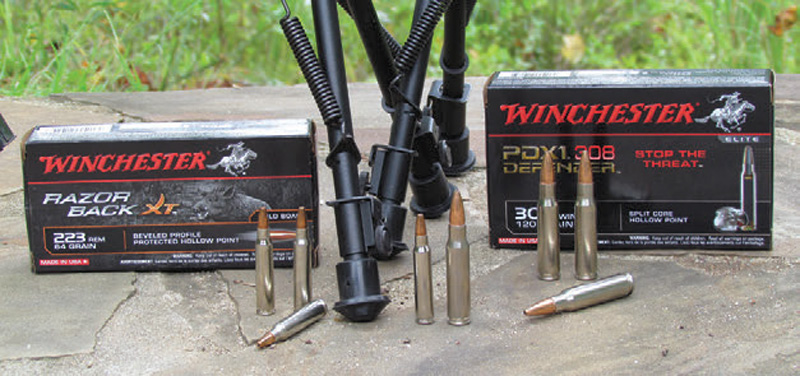 If you have a Mini-14 in your collection and want to breathe new life into it, the Archangel stock will bring out the absolute best in the platform. If you've had your eye on a full-sized M1A but the impressive sticker price left you tepid, this will get you into a sweet-shooting facsimile of the original at a fraction of the cost. Unlike some other aftermarket manufacturers, Archangel makes serious gear for serious shooters and I have yet to see a piece of their kit that was not well reasoned and as tough as an armored fighting vehicle.
The new Mini-14 tactical stock system from Archangel is both functional and cool in equal measures. Tack on an M14 flash suppressor from the good folks at Choate and a faux gas cylinder from Accu-Strut and you have a ringer for the full-bore sniper rig that dominated battlefields from Vietnam to the Hindu Kush.
If you start with a used rifle, the required investment is quite reasonable, and the resulting build is just cool as a cucumber. I was smitten at first sight.