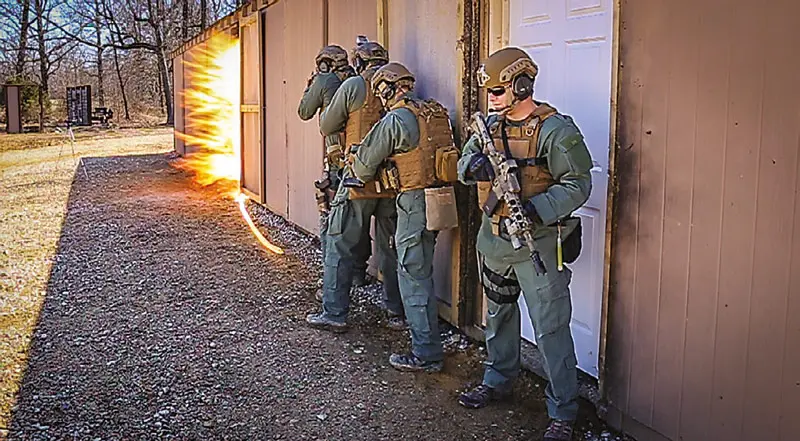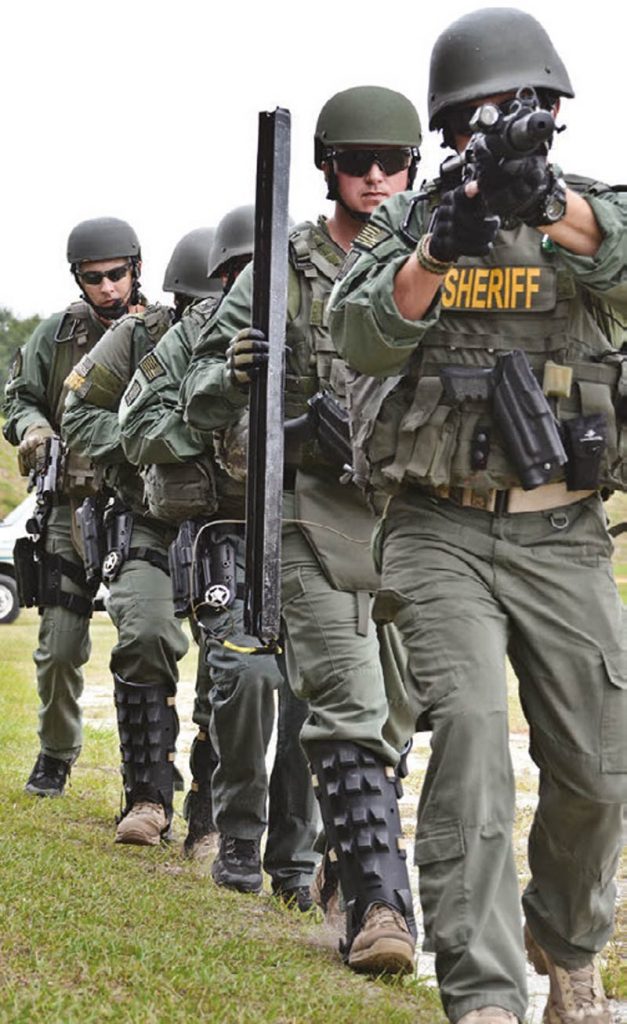 THE evolution of Tactical Energetic Entry Systems (TEES) could be summed up as the quintessential American success story. A young man immigrates to the United States and, starting with a meager budget, ends up building a global firm through talent, hard work, and perseverance.
Rewind to 1989. Alan Brosnan leaves the New Zealand Special Air Service as the Assault Group Commander. After a chance meeting with expatriate Mark Lonsdale, Brosnan comes to the U.S. to work on a large dignitary protection detail.
For the next two years, Alan worked from a base of operations in Los Angeles and traveled the world on dignitary protection details as part of International Diplomatic Security. At the same time, he began training military and law enforcement as part of a subsidiary firm, Specialized Tactical Training Unit. There Alan met Max Joseph. The two would go on to build their own training entities and work together for the next two and a half decades!
TACTICAL EXPLOSIVE ENTRY SCHOOL
By 1991, Alan had decided to move to the Memphis area and start Tactical Explosive Entry School with former ATF agent Dave Watson. Their first location in northern Mississippi was sold out from under them before actual construction started. Mid-South Institute hosted some of their initial courses.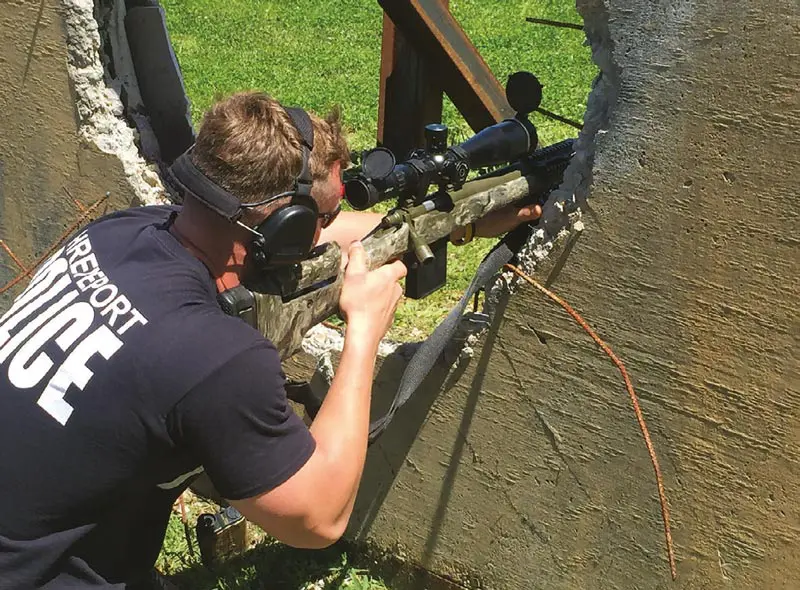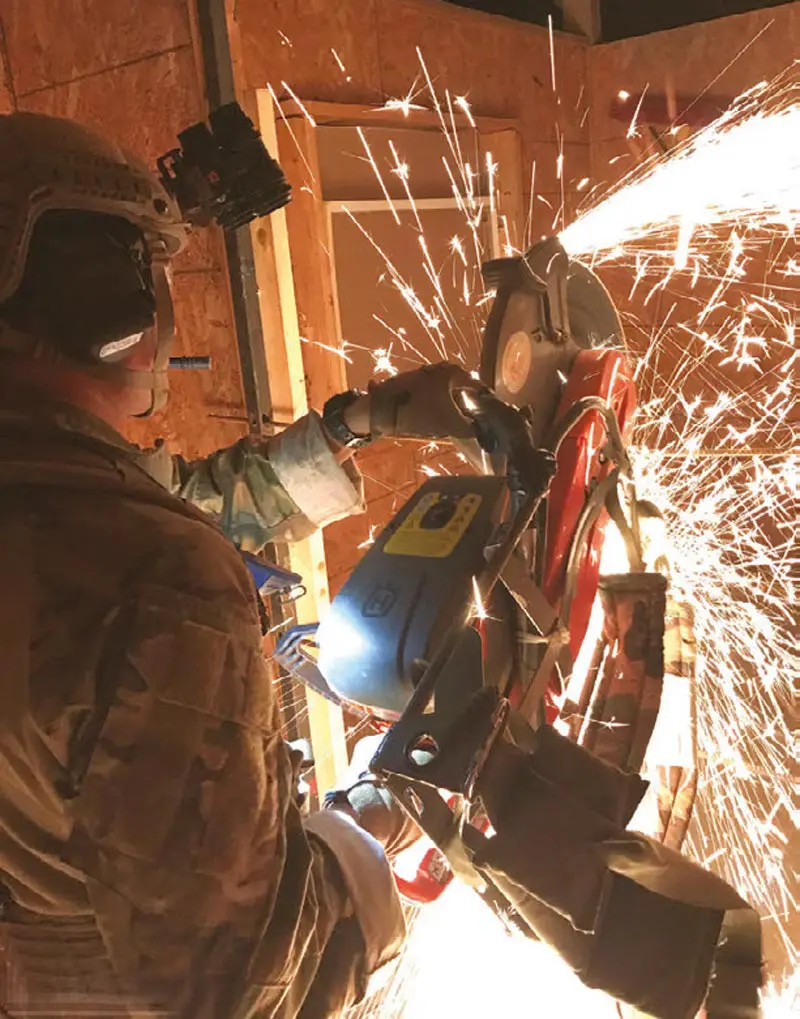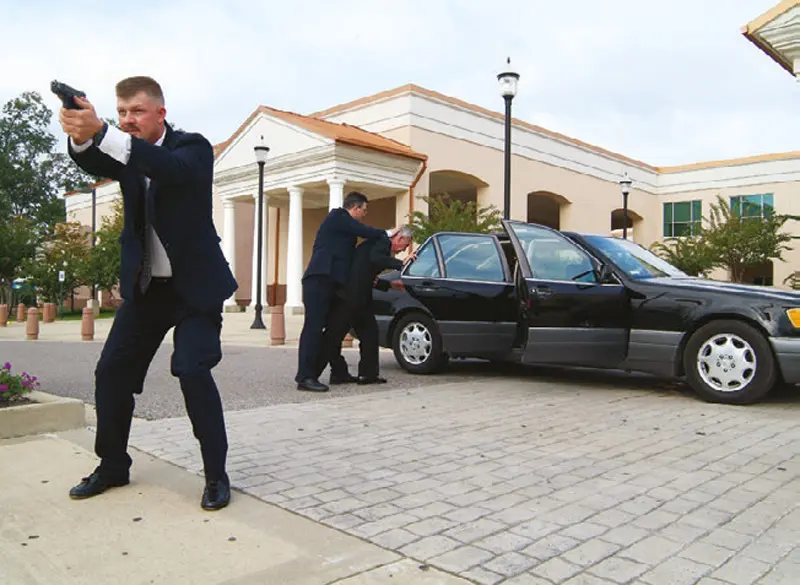 Undaunted, Alan and Dave continued the search for property to use as a permanent training facility. Enter Bill Nixon of Omni Distribution. Bill's firm develops and sells explosives and related products. He had a test facility just outside West Memphis, Arkansas that eventually became the TEES range facility until 2005.
Explosive breaching has been the TEES trademark training course. In the early 1990s, that method of entry was in its infancy. A few elite military and law enforcement units had explosive entry capabilities, but it was virtually unheard of within civilian law enforcement.
Police administrators saw the use of explosives as a risk and hazard. As the first privately owned full-time training company in the country to teach explosive breaching, Alan recognized a need to educate the law enforcement community on this topic. A primary goal was, and is, educating administrators that this form of breaching is based on science and uses miniscule amounts of explosives with surgical precision.
The other core course from that era was the Hostage Rescue/ High Risk Warrant Service Course. Compared to the "flood method" that was commonly used in that era, the tactics TEES presented were head and shoulders above anything else offered.
The room-clearing methodology was efficient and placed officer safety in high proportion. One of Alan's sayings at the time was, "You can't do anybody any good lying in a pool of your own blood." Their new facility featured a live-fire shoot house, a rarity at that time. Small agencies could experience the high level of realistic training that only a shoot house provides.
TEES courses were light years ahead of any similar courses of that period. Training flowed in a logical progression. By comparison, many other schools' courses were a hodgepodge of unintegrated techniques.
To better understand the operating procedures and rules of engagement of civilian law enforcement, Alan became a reserve deputy with the DeSoto County Sheriff's Department in 1992. As part of their tactical team, he introduced explosive breaching into their skill sets. Alan rose to the rank of reserve captain with 23 years of service.
The next year he became an instructor with the Department of State's Anti- Terrorism Assistance Program [ATAP], which trained foreign law enforcement entities in subject matter related to counter-terrorism.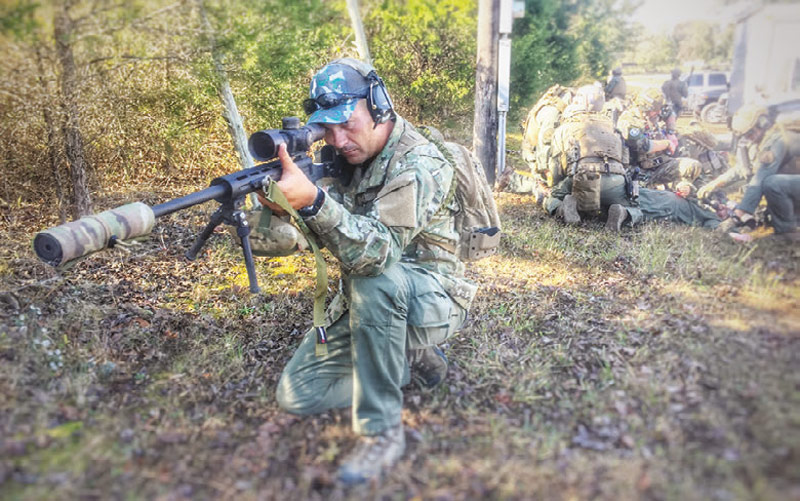 EXPLOSIVE GROWTH
The last half of the 1990s was a period of growth for TEES. As their reputation spread, the size and frequency of courses increased. Military units and entire SWAT teams were attending courses. Dave Watson left to pursue other interests.
Max Joseph came on board as adjunct chief instructor, often spending months at a time on site. Over a period of time, other adjuncts were added: Todd Taylor [Des Moines, IA PD], Bill Yeagle [DOE], Stewart Blackton [Orange County, FL], John Cook [Polk County, FL], and Rob Ulinsey, Jeff Nyce and Bill McQuigan from Montgomery County, MD. Alan's former SAS colleague Duke Henry would also periodically visit and teach.
As the business evolved, so did the facility. The breaching and hostage rescue courses were the mainstays. Custom courses could be scheduled on request. A second, larger shoot house was added in 1998.
A sniper target pit was added to support the recently enhanced sniper course. The pit provided the ability to engage snap and moving targets out to 300 meters. With an innovative range layout, other areas of the facility were used to supplement core instructional areas. Several flat ranges and breaching facades completed the venue. It was a lot of training options packed into 16 acres.
The Assault Course was a landmark event during those days. It was the ultimate "run and gun" course that emphasized sound CQB tactics. The experience involved room clearing, with penalties added for missed shots, missed verbal signals, and improper tactics.
Another portion had knock-down steel targets in various arrangements. Total movement among portions covered over 25 yards. This was always run as a four-, five- or six-operator team as part of every multi-day tactical course.
The records were open. Military teams' times were counted with police teams. When that event was retired, Sangamon County, IL, Sheriff's Department held all three records!
Alan's networking with military and police special operations led to more course topics being offered. A Dignitary/ Witness Protection course was added, then an Advanced Explosive Entry & Tactics course, followed by a CQB Safety Officer course. Conducting courses at host locations became common.
In 1998 Alan became a U.S. citizen—an occasion he holds in high regard to this day.
SOUTH TO BRAZIL
Alan and Max began traveling to Brazil on a regular basis to conduct training. By 1999 TEES had established a fixed training location in Curitiba. It quickly became a fully functioning facility that supported the essential curriculum, including explosive breaching and tactical-related subjects.
An annex above the main range imitated a typical Brazilian favela (slum) with a maze of rooms and alleys. Kevin Gillies took on the day-to-day training course load. Training in South America presented a unique set of challenges relating to officer core skill sets, ammunition availability, and suitable training locations. All in all, the training provided greatly enhanced the effectiveness and safety of police in Brazil.
One of the more recognizable contributions to the tactical community came out of their work in Brazil—Position SUL. This pistol carry position was developed by Alan and Max out of necessity in 1997. SUL translates as "south" in Brazilian Portuguese. It became the preferred pistol carry position in training and operationally by allowing operators to move in close quarters and maintain muzzle control. SUL has become widely accepted as a practical method since then, not only in Brazil, but in the United States and eventually on a global scale.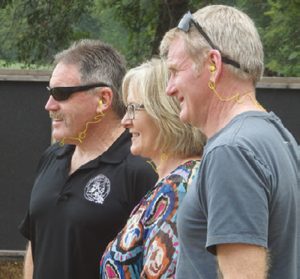 CHANGES AND CHALLENGES
Post-9/11 activities brought more challenges for TEES. Several TEES instructors, Alan included, deployed on multiple missions to Iraq and Afghanistan from 2002 to 2005. The scope and details of these assignments may not be open for public knowledge, but they involved training and dignitary protection up to the national assets level. During all this, the instructors maintained a busy training calendar back in the U.S.
A major change came about in 2005 when Olive Group bought TEES. Alan came over to the new company, as did many of the cadre. New instructors were hired to fill an expanded training role. Alan oversaw the entire training operation.
Millions of dollars were put into the project. Nearly 800 acres of adjacent land were purchased. Two state-of-theart shoot houses were built. A separate breaching instruction cell had their exclusive area on site, as did the PSD/ driving instruction cell with a two-mile hard track and off road area. Numerous vehicles were purchased. There were two 1,000-meter sniper ranges and a drop zone. Seven new classrooms, weapons and explosive magazines and storage areas were built. It was an exceptional facility.
But within a short time, it all came to an end. Due to continuing problems at the corporate level, Alan and a majority of the instructors made a mass exodus between November 2007 and February 2008. Olive sold the facility later that year.
TACTICAL ENERGETIC ENTRY SYSTEMS
The new TEES was created using the same acronym, but now with the title Tactical Energetic Entry Systems. Only one problem remained—Alan had a non-compete clause in effect until February 2008.
No worries, mate.
The new TEES took off with administrative guidance from Pam Vaughan and the support of some of its instructors. Courses were run at local police facilities and the ranges of colleagues in Illinois and Texas. New courses were added: Mechanical, Thermal & Ballistic Breaching and Mechanical & Ballistic Breaching Instructor. A Master Breacher course followed soon thereafter.
To maintain his non-compete status, Alan formed a maritime security company— Energy and Maritime Security Services, which operated out of Yemen, Kenya, and Singapore.
In 2011, land was secured near Byhalia, Mississippi, just south of Memphis. A new range facility was completed. A classroom with load-out room is situated a short walk from the breaching/ shoot house. The unique design features multiple doorways for each room, with flaps to cover the doors when not in use.
This component allows multiple configurations from the same structure. Multi-day classes can run without duplicating the same floor plan repeatedly, keeping the learning curve fresh.
Over the next three years, additional training aids and range features were built. A two-level conex structure facilitates exterior and interior door breaching and fast rope options. Window breaching is presented using the Kiwi Breaching Pole. Fences and climbing wall allow trainees to move in realistic conditions with their equipment.
The unique nature of this venue facilitates testing new breaching products, leading to better advancements in the field. The site has hosted the International Breaching Symposium, with hundreds of participants on site, vendor displays and live demonstrations of breaching applications.
WHAT'S NEXT?
To complement their existing Mississippi, Texas and Illinois facilities, TEES recently acquired access to a 1,000- acre MOUT training facility in southern Indiana to conduct courses.
For decades TEES' motto has been "Training for the worst-case scenario," a maxim it has lived up to. As a founding proponent of explosive breaching, TEES has laid a solid foundation in this field. Not content to rest on its laurels, TEES continues to innovate with new methods and product testing.
The Special Air Service motto best sums up this epic saga: Who Dares Wins!