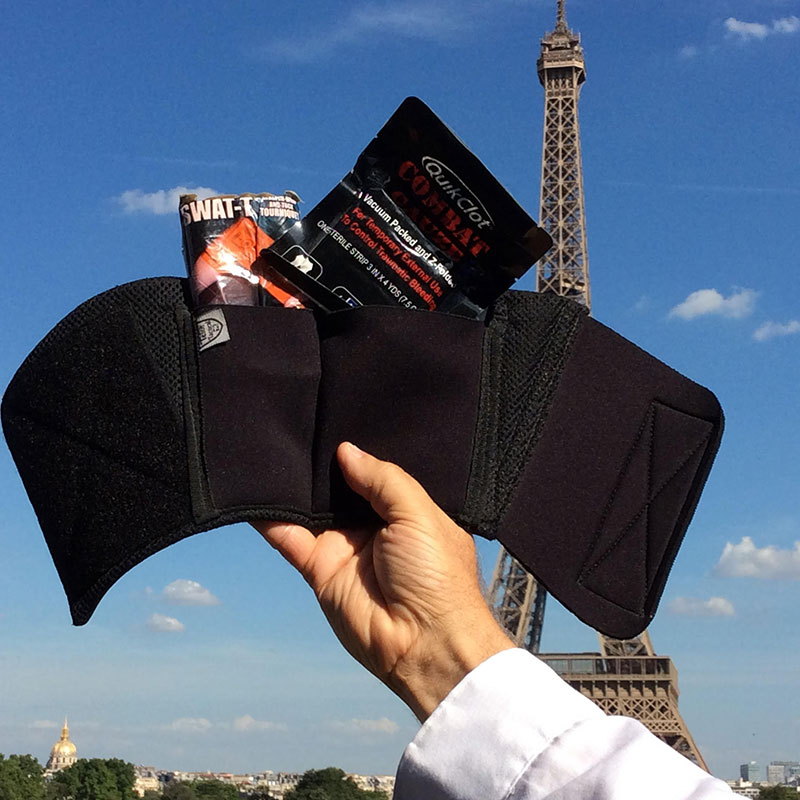 I'm just back from a marvelous month-long vacation in Paris, France. Despite the increased security across the board, the intrusions were reasonable, the crowds cooperative, and the sites wonderful. But as part of my pre-trip planning, I did a risk assessment and performed risk mitigation. Here is how it goes in a place where wits count more than weapons.
My assessment was that Paris was about as dangerous as most major American cities (except the more dangerous New York City, Chicago, Detroit, Philadelphia, Los Angeles, and Washington, DC), although the danger could be in the extreme in some instances. The laws of France and the European Union are different and more restrictive than the U.S., and I took these into account. Paris and the rest of France are also under emergency rules related to terrorism.
In short, no weapons of any sort would be an option. I even hoped that my French Opinel pocket knife with corkscrew would be overlooked, but corkscrews are specifically prohibited. As I was traveling with my wife, my plans had to include her and her abilities.
My risk mitigation plan focused on immediate response, rendezvous, and medical treatment. My plan was based on 30 years of military and law enforcement experience. Everything was kept as simple as possible. We both kept our passports, apartment keys with an LED fob light, 100 Euros in small bills, and a basic trauma kit on our persons at all times.
RESPONSE AND RENDEZVOUS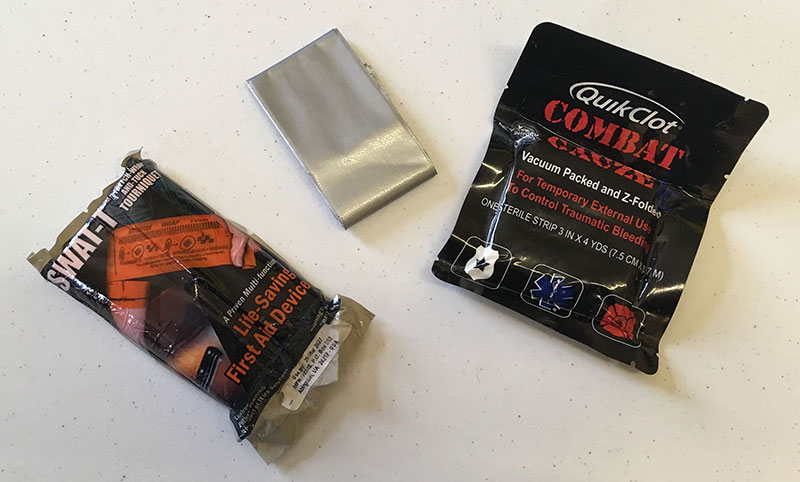 Response can be summarized as "Getting out of Dodge." But to be more specific with my plan, at the first indication of danger, move and move fast. The preference is to move 90 degrees away from a perceived threat and to continue along that path until you cannot see or hear anything related to the threat. And do not stop for anyone or anything.
If caught in a moving crowd, move with it only as long as it takes to get to an edge, and then change directions. As for good-natured civil authorities, ignore them. This process should not stop until you reach the next step: rendezvous.
Rendezvous is a simple plan I discussed with my wife. First, she knew the steps to immediately respond and to meet me at a designated place. There was to be no waiting around for the other. Our plan was to meet at our apartment. Navigating in Paris is easy: If you can see the Eiffel Tower, you can find your way back to where you started. Even my teenage son recognized that every metro station has a route map and an area street map, both sure guides to getting home.
Response and rendezvous were not considered complete until we both returned. However, my wife also knew what to do if time elapsed and we did not meet up.
MEDICAL SUPPLIES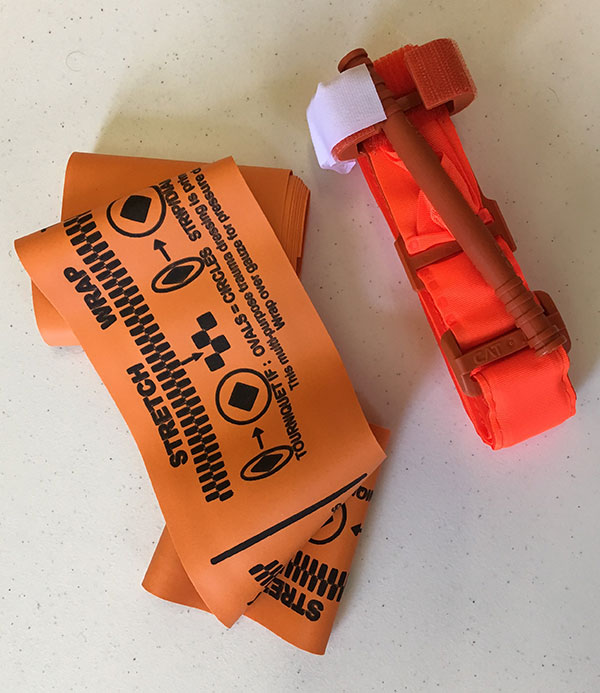 I got my medical supplies from my friends at Rescue Essentials: a SWAT-T Tourniquet, a package of QuikClot Combat Gauze, and a peelable grade of duct tape.
A tourniquet has long been part of my kit, even back when it was considered a last resort. Many may question my choice of a SWAT-T over the also very popular SOF Tactical Tourniquet. The SOF is a great piece of equipment if you are trained in its use. In my case, my wife is not trained on the SOF and, just as important, a bystander also may not be so trained. On the other hand, the SWAT-T is a length of wide rubber. If you can hold one end and pull tight, chances are you can be successful using the SWAT-T.
The SWAT-T has also been applied as a tourniquet in situations where a constricting strap cannot be used. A side benefit is that it will continue to constrict if the site swelling reduces. Also, when laid side by side, the SWAT-T is a smaller package than the SOF. For the record, in a professional guise, I carry three tourniquets, and one is an SOF.
QuikClot Combat Gauze is the bandage component of the kit. The gauze is "Z" folded for rapid deployment, and treated with a hemostatic agent to clot blood. With a length of 3×144 inches of gauze, it can be used as a wrap or as wound packing material depending on the need.
Debate is ongoing about QuikClot versus the other popular blood clotting agent, Celox, specifically, the end result of the clotting and subsequent treatment at a place of definitive care. In this case, just address the field trauma and let the medical professionals worry about their end.
The peelable type of tape is the do-all: duct tape. It can be used as a wrapping and, with a non-occlusive surface like the Combat Gauze package, will let you take a run at treating a sucking chest wound.
WHAT TO LEAVE OUT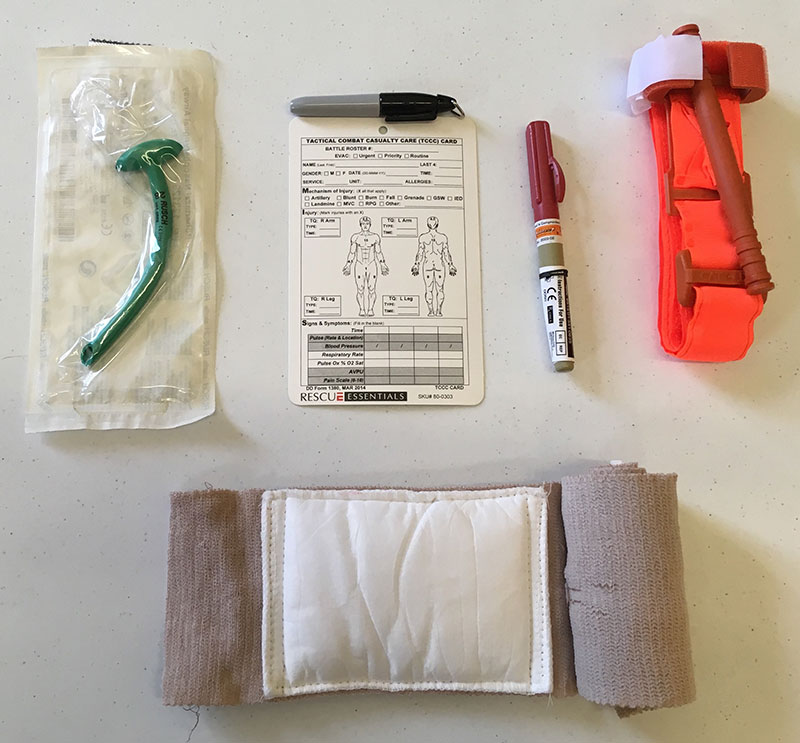 What's not included from a vast selection of medical equipment? Highly recommended but not included in my trauma kit are a Nasal Pharyngeal Airway, chest decompression needle, shears, gloves, space blanket, trauma card, and pen. All are good but bring their own baggage. The airway and the needle need additional training and might draw extra attention at places like airport security. The shears and space blanket add bulk.
Rescue Essentials' Nick Disparti added some valuable input to my travel preparedness, reminding me to consider the care triangle: trauma, first aid, and routine. He approved of my trauma kit but added that basic first aid should also be a consideration. You can trip and fall anywhere in the world. There are dozens of travel-level first-aid kits that can be conveniently packed.
Routine personal medications are the final side of the triangle that Nick pointed out. I am insufferably healthy, but some people have allergies and carry an Epipen. Plus all medications that anyone takes regularly should be included, with extras in case of a delay getting back home. Nick added that a medical information card with allergies, significant medical conditions, insurance, and your doctor's contact information should be tucked into your wallet or passport.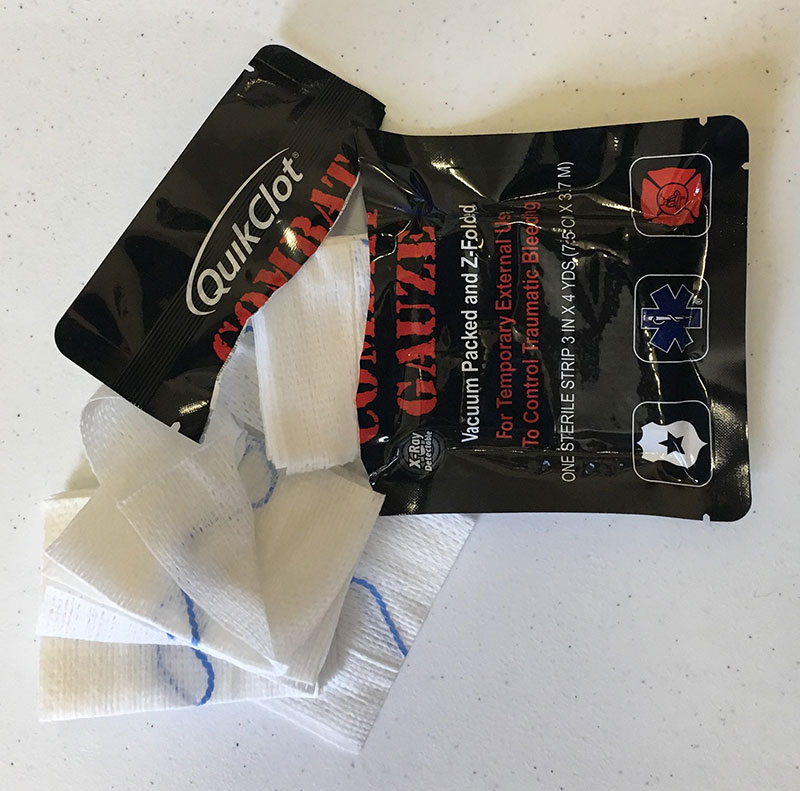 With my trauma training and background and my simple supplies, I knew I could handle about 90% of the trauma injuries I might be subjected to including severe bleeding, traumatic amputation, and even sucking chest wounds. As my plan was to exit the incident area immediately, everything would have to be done on the move. I acquired a Telor Tactical Comfort-Air Trauma Ankle Holster and used it to carry my trauma supplies. My wife carried the exact supplies in a side pocket on her purse that she had with her all the time. A tough part of my plan was that none of the supplies were to be used on others.
Having it with you is the key to every plan. I used an ankle holster professionally for many years and found them useful. The Telor Tactical was especially comfortable, and I had to remember I was wearing it. At the airport, I took the holster off and put it in my carry-on so it would always be nearby. Almost any place in Paris where people gather or frequent—museums, shops, etc—walk-through or hand-held metal detectors are used. The Comfort-Air Trauma Ankle Holster was an issue only once: on Bastille Day.
LE PAT DOWN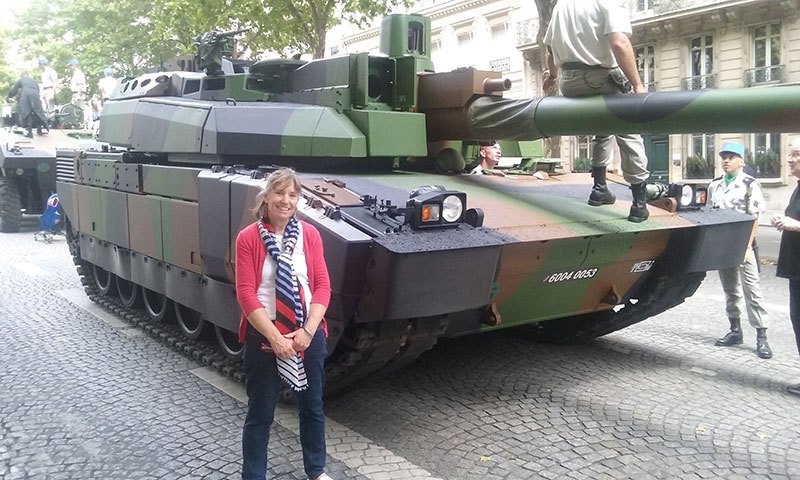 We went to the military review and parade on the Champs-Élysées. During the review, the French President would pass about 25 yards in front of us. About a block away, every street had barriers and security checks. These were mostly bag checks and handheld metal directors. At the edge of the Champs-Élysées, metal barriers created small individual compartments.
At the compartment I entered, a big, tough-looking plainclothes police officer gave me the most thorough pat down I have ever experienced. He found the ankle pouch and asked me what it was. "Medic" was the closest I could respond, but at least it sounded French. I reached down to take it off. The officer asked if I had a knife, and I replied "Non." But he still bladed his profile and covered the handgun on his hip as I bent down.
I handed him the holster and he removed the contents and examined them closely. Fortunately for me, "tourniquet" is a French word. Still not convinced, the officer called over a younger officer, who looked quickly and indicated there was no problem. I was passed through.
My wife went through without issue. It was my ankle holster that drew attention. The military review and parade were stunning, and the later fireworks show at the Tour Eiffel was magnificent.
WEAPONS RESEARCH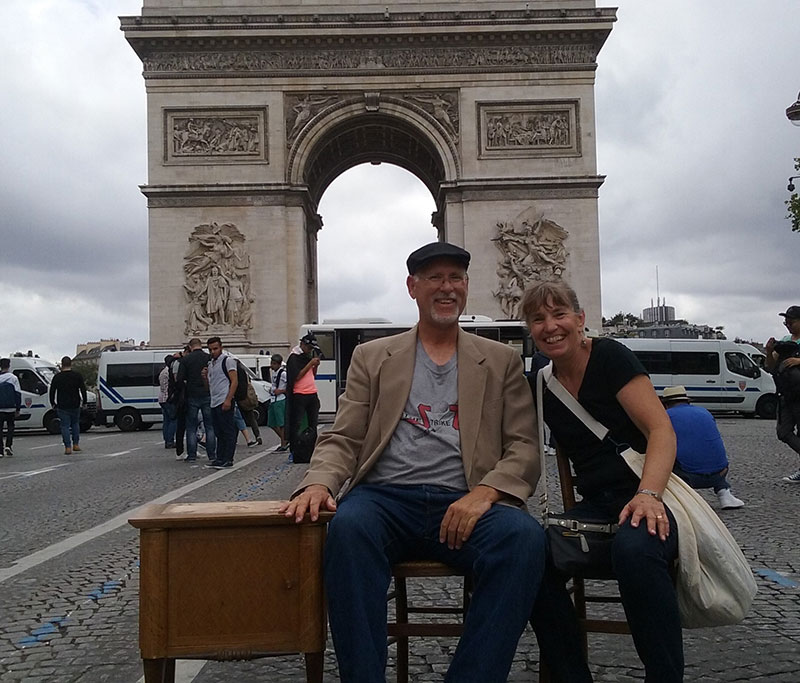 Although I am familiar with a wide variety of firearms, I took time to research the weapons commonly found in use by French security services. I found only two I had never handled: the FAMAS and the HK G36 rifles, so I went through multiple resources to find as much handling information as I could.
Many people give a wide berth to security patrols encountered in the routine of a day. I won't go into detail about the Paris police and military patrols other than they were frequent, particularly in the days leading up to Bastille Day. But when present, I always kept their relative location in mind. I viewed them as an asset.
In conclusion, I highly recommend the Telor Tactical Comfort-Air Trauma Ankle Holster and the quality trauma supplies from Rescue Essentials. My level of preparation and planning is not common in most parts of the world. But perhaps it should be. "Luck favors the prepared."
SOURCES
RESCUE ESSENTIALS
(866) 711-4843
www.rescue-essentials.com
TELOR TACTICAL
(706) 466-0889
www.telortactical.com