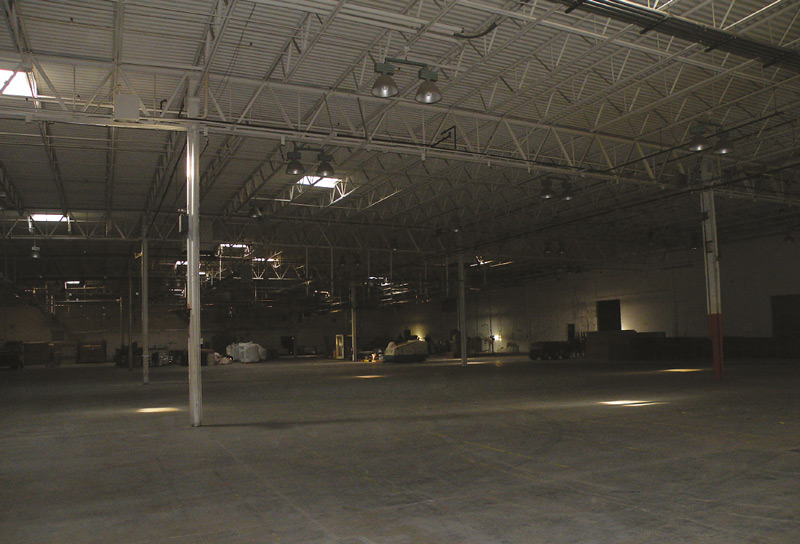 Most folks are familiar with a scene from the movie Field of Dreams where Kevin Costner keeps hearing a voice in his cornfield saying, "If you build it, they will come." Costner eventually follows his dream, builds a baseball field on his property, and is rewarded with crowds of grateful fans.
I'm pretty sure Bill Murphy wasn't in a cornfield when he was inspired to dramatically expand his SureFire Institute facilities, but after an exclusive tour of the work in progress, I am completely sure that Bill's wish is going to come true.
Located outside Las Vegas on the way to Boulder City, Nevada, these new facilities will be on the grounds of the Pro Gun Club, over 160 acres of open land that already has an extensive sporting clays layout, several small arms ranges, and a very nice clubhouse. The new SureFire additions will make this one of the country's premier destinations for shooters.
The SureFire Institute has been around in various iterations for many years, but the main focus was always low- and no-light training using the company's high-intensity handheld white lights in conjunction with the usual considerations of fighting in the dark.
Murphy had been the lead instructor for the Institute for some time and a short while ago took total control of the operation. Being a real high-speed, low-drag kind of guy and a gifted trainer, Bill began to expand the course options to include subjects besides low- and no-light shooting. This led to a crush of applicants, and eventually it became clear that expanded capacity was needed.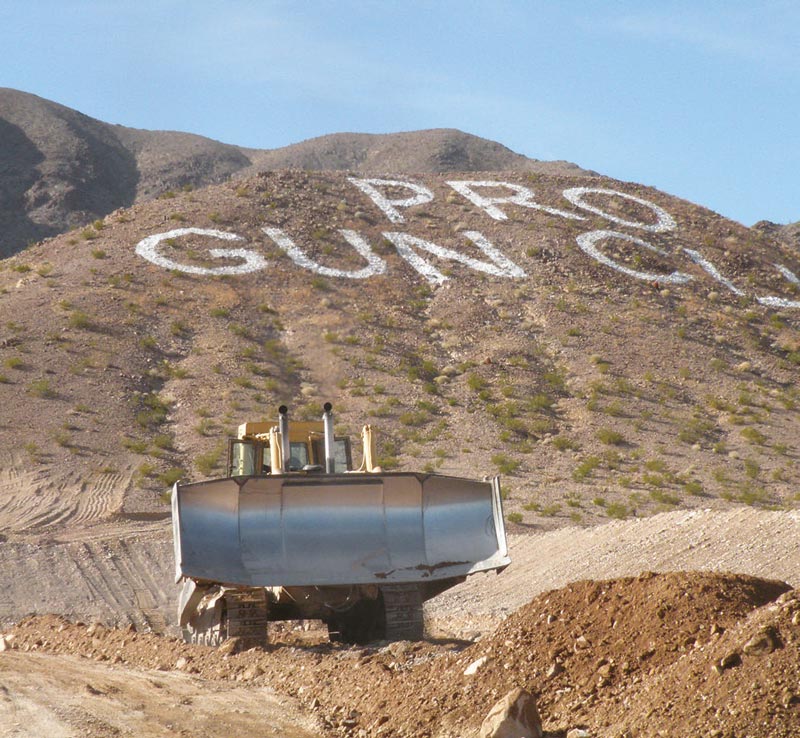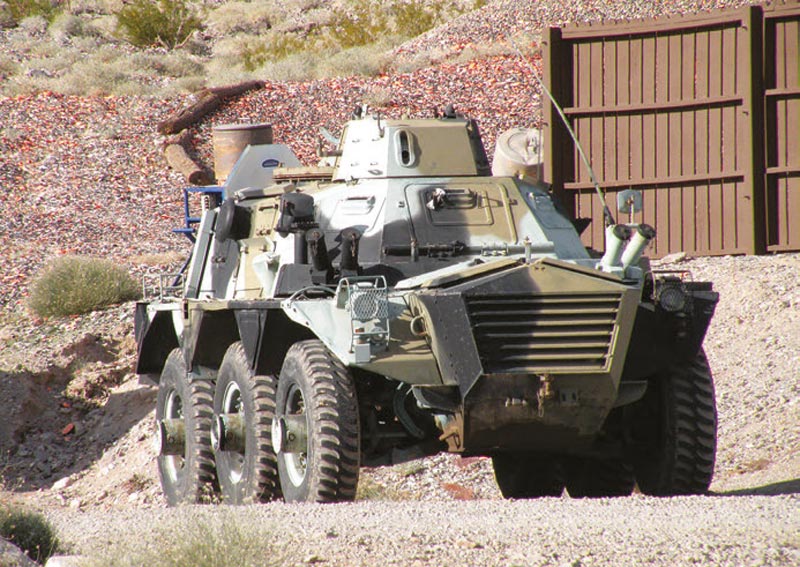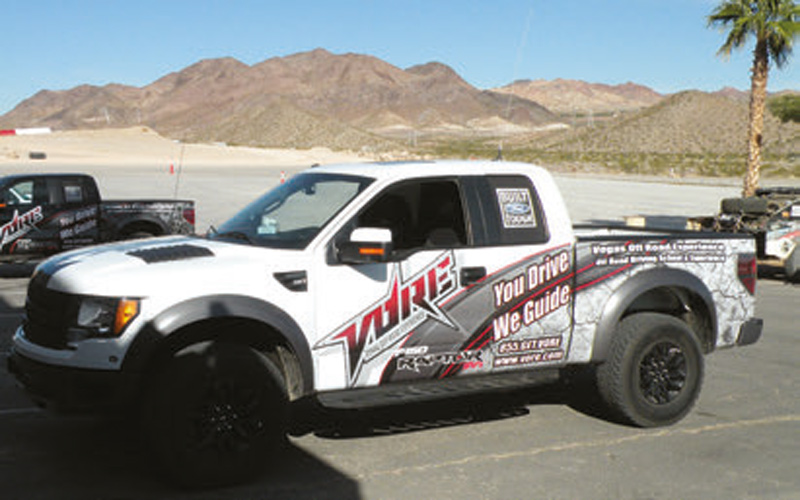 After my tour of the in-process construction in Nevada, I can tell you that everyone is going to be happy.
I was escorted by Kristen Williams, and we surveyed the entire scene. It was a kick to watch the huge D-10 earthmover cutting in the ranges and access roads, and the whole place was a beehive of activity as they ready it for the official unveiling the day before the 2013 SHOT Show. I'm going back for that one, but I wanted to get an advance look at what was going on.
There will be a large air-conditioned training hall surrounded by several ranges, with one lane that can be used as a 300-yard rifle range. This area will also have sun cover at each range, and real bathrooms—no braving a Port-APotty in bitter cold or 100+ degree desert heat here!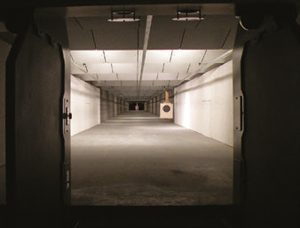 There is an awesome indoor range with three segregated stations at 25, 50, and a full 100 yards. Fitted with industrial ventilation, heating, and A/C, not only can you get out of the heat (or cold), but you can also shoot without any interference from the wind. Bring your white lab coat.
Down below that on the slope is a 40,000 square foot warehouse that was being readied to be framed out into different floor plans to accommodate the Institute's bread-and-butter low- and no-light SIMS training.
The second floor of this building has several more classroom areas. The ground floor holds a huge gun vault, and this is also where the 25-yard indoor handgun range is located.
The front of this building houses a large commercial kitchen that currently is available for big events, but plans are to create a need for this to become some kind of diner or restaurant.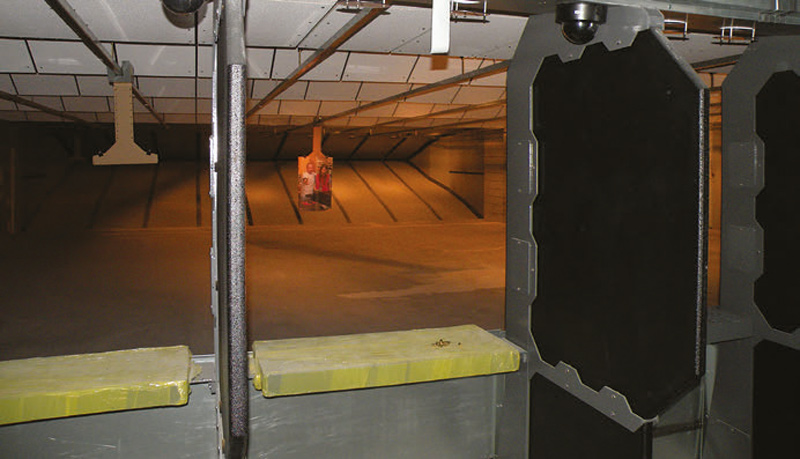 SureFire shares all the features of the property, including the sporting clays, off-road/high-speed driving, and the clubhouse. In addition, you will at some point be able to shoot from a moving vehicle, unleash lead from inside an armored vehicle, and once in place, have a chance to shoot live ammo from a helicopter.
I'm not sure you could find a better spot or a better set of opportunities for LEO/Military, dedicated civilian shooters, or shooters who are looking for that once-in-a-lifetime experience.
For the LEO/Military contingent, it will be a valuable experience, and the Institute will list P.O.S.T. classes as they become available. The rest of you can drop off the family in Vegas (if they don't want to come), and you'll have the time of your life.