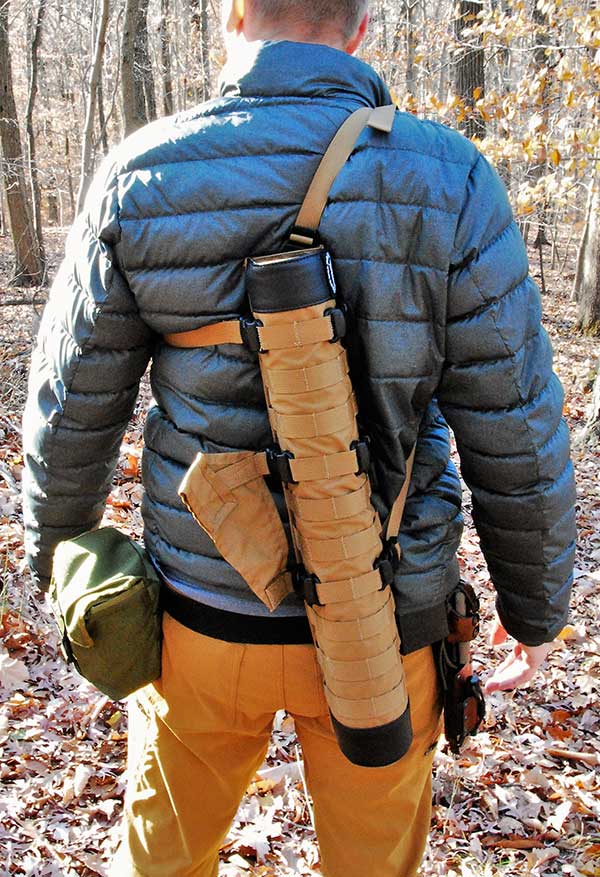 The skills of our grandparents and great-grandparents are being forgotten and lost faster than they can be written down and memorialized. Many of our modern conveniences replace the need to have some of these old techniques. Yet some people are finding a way to meld old and new technologies, and these old skills and tools are becoming "new" again.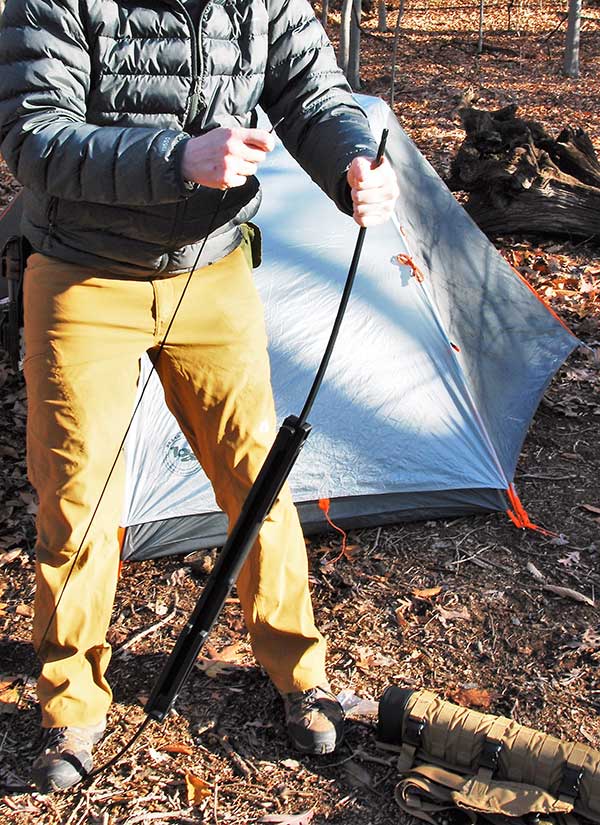 In survival, merged technology and design are seen all the time. New fire-making products hit the market regularly. Knives of classic designs are being made of modern materials. Even fishing line is getting caught in the stream of modern design.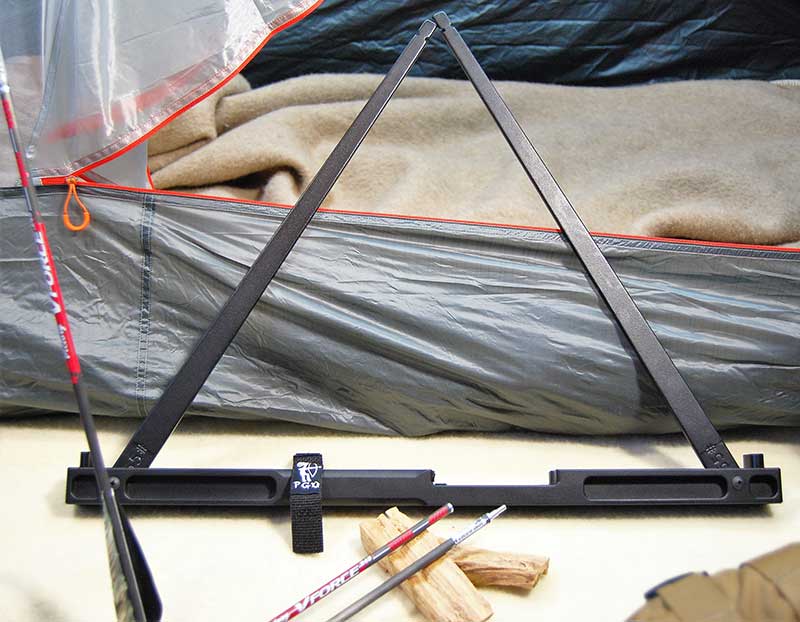 There are few options when firearms can't be carried as a survival tool. Archery emerges as a relevant alternative to firearms when distance is necessary. Men and women all over the world train in primitive skills to produce their own bows and arrows in the wild. Even today, many non-industrialized communities and cultures use a bow as their primary means of hunting.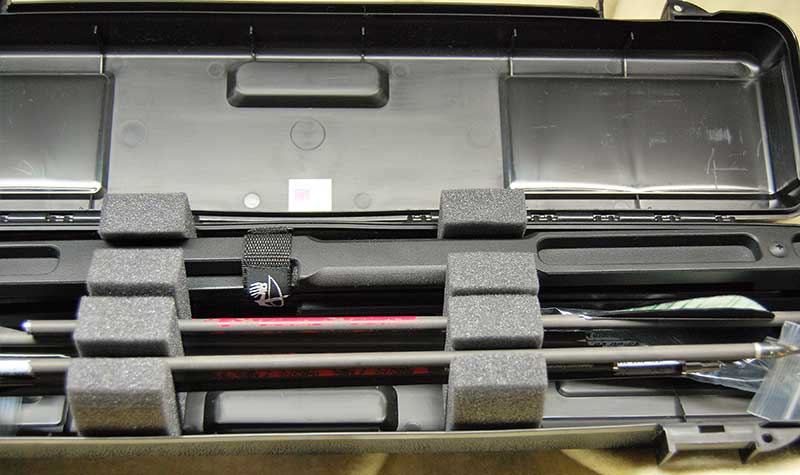 Making a bow by hand is tedious work and can result in a pile of wood that still doesn't function, although it's possible to make a bow with the proper resources, time, and effort. However, one company is changing the conception of a survival bow.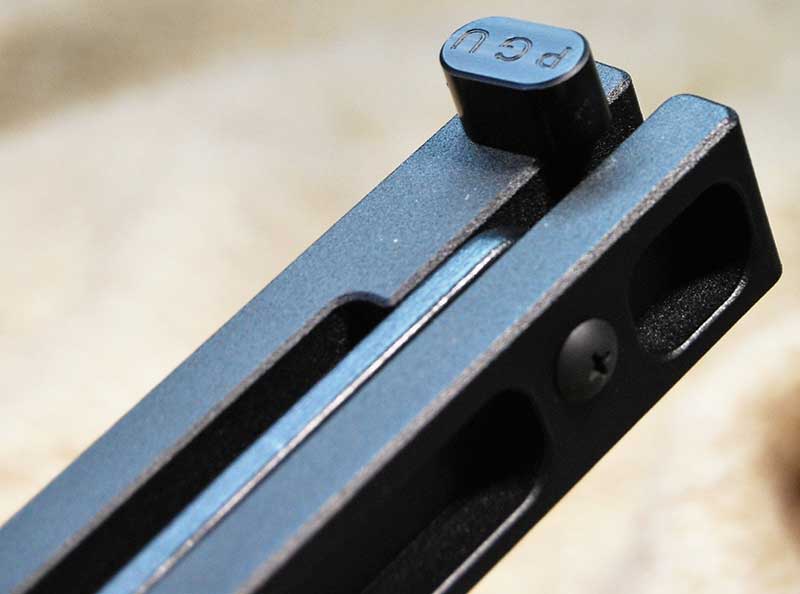 NEW OPTIONS IN BOW DESIGN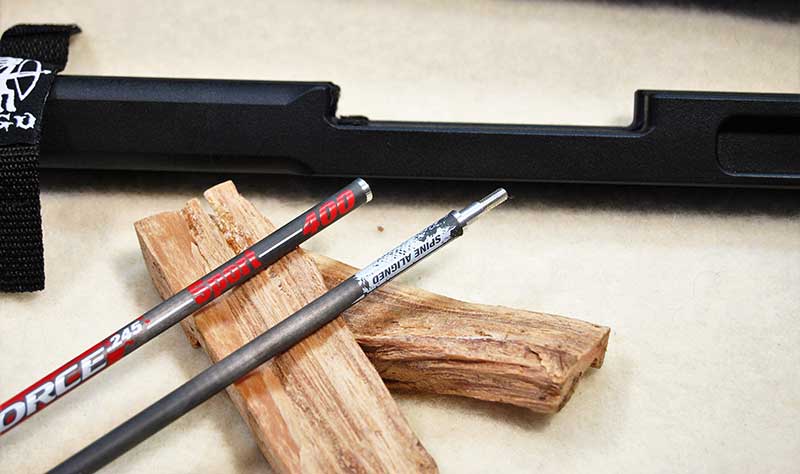 Primal Gear Unlimited has released the Compact Folding Survival Bow made out of aluminum and fiberglass materials. When folded, it measures about 23 inches long and 1½ inches thick. Coming in 40-, 50-, and 55-pound draw weights allows each bow to be modified for a variety of user strengths. This isn't only an adult's bow but can easily be wielded by a young teenager.
Another model is the Compact Folding Survival Fisher Bow, which is the same as the standard folding option, but with a hole in the riser to attach a reel.
Primal Gear also offers all the necessary accessories for their bows. From collapsible arrows to quivers and hard-carry cases, Primal Gear is a one-stop-shop.
THE BOW AS A SURVIVAL OPTION
The Primal Gear Compact Folding Survival Bow can be used for target practice, small game hunting, fishing and survival. Yet it has several serious advantages when needed in a survival situation.
While working with the Civil Air Patrol, I have been called into Search and Rescue operations when a small aircraft goes down. To me, surviving a crash is bad enough, but not having the means to find food when stranded for prolonged periods of time makes a bad situation worse.
For a small aircraft pilot, a bow like this can easily be transported without taking up much room or weight. This adds extra security in case of disaster. The hard case carries the bow, string, and three to four arrows while comfortably fitting under or behind a seat.
Though the hard case carries arrows, it may be necessary to make more. This is where Primal Gear's design shines. Their bow has a relatively low pull-weight compared to other bows. Because of that, using a wooden or handmade arrow would be acceptable because they likely will not splinter apart upon release. Caution and care should still be taken.
The entire bow's construction is weather resistant. A T6-6061 aluminum comprises the riser, and fiberglass limbs fold out of the riser to make a standard 59-inch longbow. Its weight of 2.25 pounds means nearly anyone should be able to carry this bow for long periods or fold it up and pack it away in almost all environments. If dropped into a body of water, there's no need to panic about warping.
COMPACT FOLDING SURVIVAL BOW FUNCTION
The limbs are held in place by a small screw on the side that keeps the limbs from folding to the side when setting up or using the bow. This appears to be only a precaution, as the string keeps the limbs taut enough to avoid moving side to side. Stringing the bow is incredibly easy, and at only 55 pounds maximum, a foot on the lower limb flexes it enough so even a child can string it safely.
Primal Gear's take-down arrows save space while providing the strength, accuracy, and durability of conventional carbon-fiber arrows. When transporting, they fit nicely into the hard case with the bow. In the quiver, they are set at the perfect length to easily grab, ready, and fire. They accommodate any head that a user feels is necessary.
Changing the limbs is also a breeze, requiring only the temporary removal of a Phillips-head screw. While many would argue the higher pull-weight is necessary to be effective, it may not always be possible. Primal Gear's design is not like a recurve and obviously less like a compound bow. It is a longbow in its simplest form.
Longbows are not commonly used or built, partly because the recurve and compound bows tackle a pull-weight problem, and longbows do not. If a user is pulling a 55-pound longbow, he is constantly supporting that 55 pounds. With a recurve design, a lower weight can be used because the limbs flex and propel the string and arrow forward at a higher velocity. This puts a greater amount of stress on the materials compared to a longbow of the same material construction. Compound bows use pulley systems to reduce the holding weight by up to 80%, also called "let-off."
In short, strength and conditioning are necessary with Primal Gear's Compact Folding Survival Bow.
DISADVANTAGES OF A "SURVIVAL" BOW
Primal Gear's Compact Folding Survival Bow does not offer any pull-weight advantages and can be quite difficult to use without practice. It's not something you can instinctively excel at even if you are familiar with archery. I was unable to pick this longbow up and loose an arrow as I can my recurve bows. My accuracy was nowhere close to what it is with my recurve bows, and it took me several hours of practice to finally get a feel for the Primal Gear bow.
To add to the frustration of a newly designed "old" bow, there isn't much in terms of arrow rests other than what is built into the riser. In short, this longbow has no frills. It takes time to get used to it and become accurate. A user cannot just pick it up in a survival situation and expect to hunt, at least not without losing a few arrows in the process.
CONCLUSION
Primal Gear's Compact Folding Survival Bow is incredibly well made. It should not be viewed as only a survival bow. Due to its design, practice is necessary to be effective with it. Low but constant draw weights also require some strength to be efficient. Despite not being the easiest bow to use, its durable, weather-resistant materials mean it will stand up to hard use.
Primal Gear has produced an affordable, versatile, and challenging bow. While I have no doubt this bow would excel in a survival situation, it shouldn't just sit unused until that day (which may never come). The Compact Folding Survival Bow is a blast to use and practice with in all types of weather and terrain.
SOURCE
PRIMAL GEAR UNLIMITED
(912) 519-0120
www.goprimalnow.com