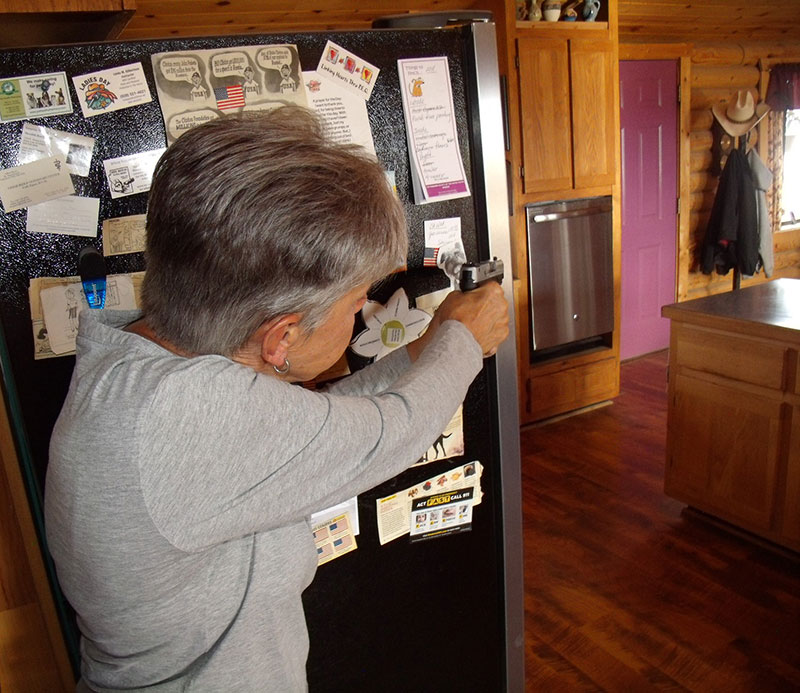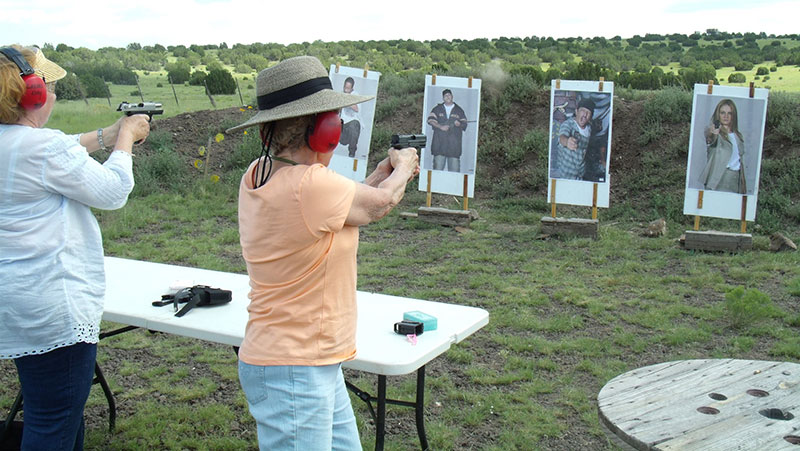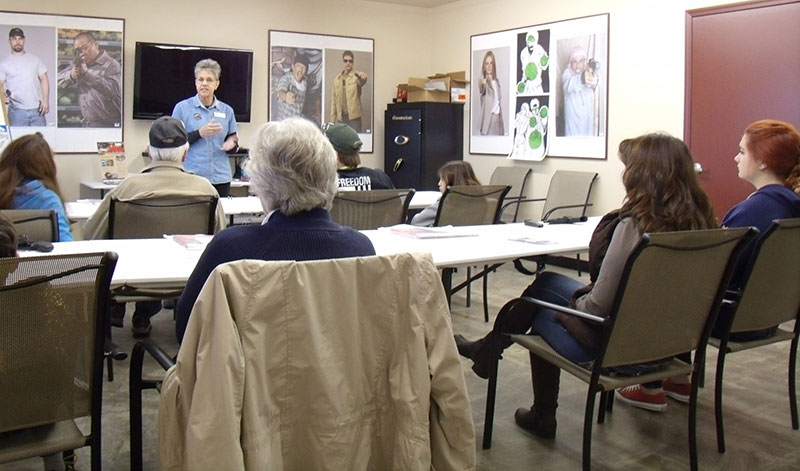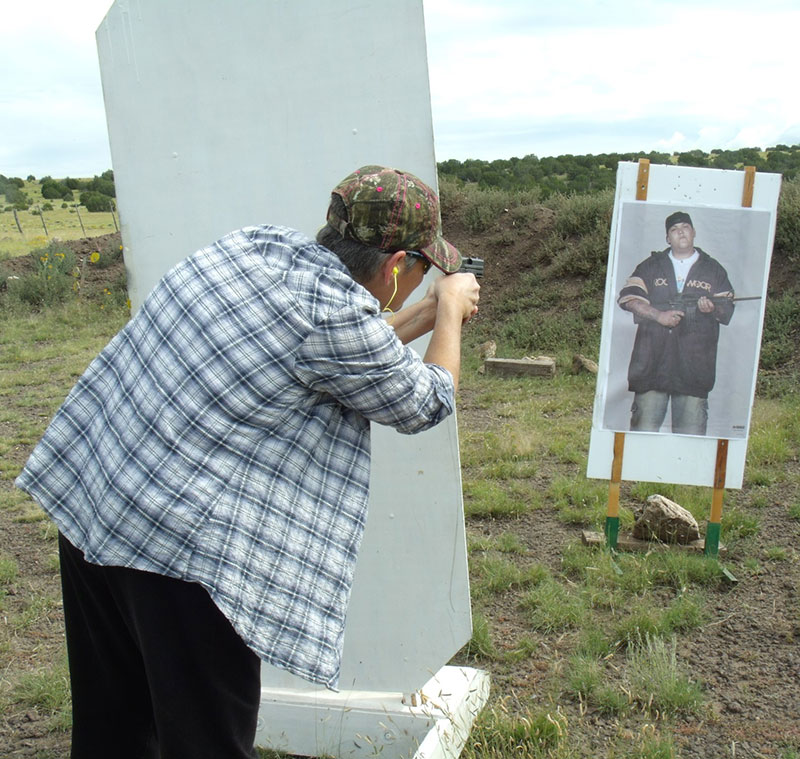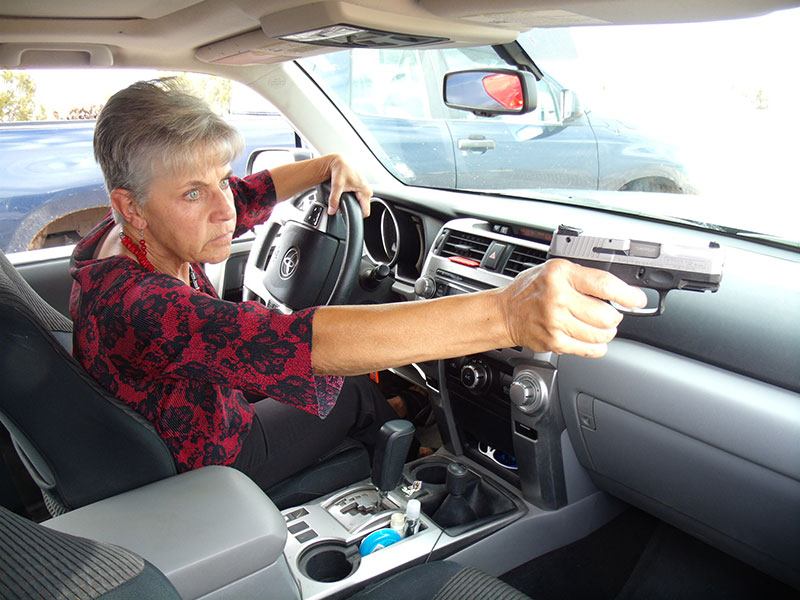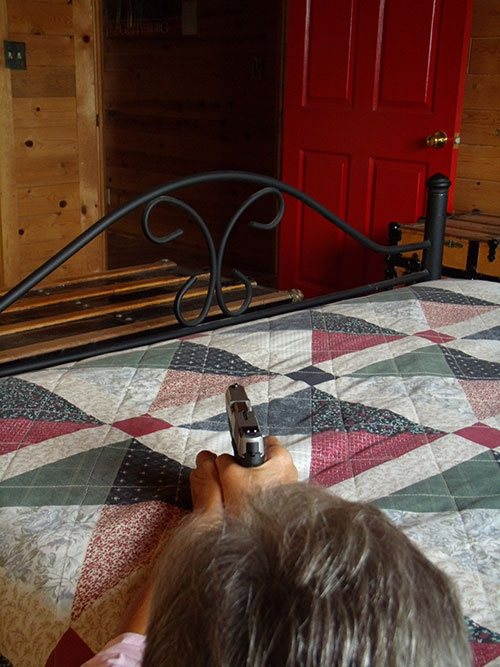 This year in the White Mountains of Arizona, a 43-year-old woman was killed by a 14-year-old boy. The boy had broken into the woman's home. She confronted him with her pistol and proceeded to call her lawyer husband, who was 200 miles away, on her phone. While he listened helplessly, his wife attempted to talk the boy out of his criminal behavior. The boy grabbed the woman's pistol and shot her. Her husband could do nothing but listen as his wife was murdered. He is no doubt haunted by the memory of that call.
This is a sad situation that should not have occurred. It's hard to understand why she would call a person other than the police, though I suspect she called her husband for advice. Obviously, she had no idea how to handle the situation. If she had received any firearms training, it was insufficient to meet her needs. She was not prepared to fight back.
How should women be trained? Teaching the mechanics of shooting is one thing, but preparing them mentally is more important. The mechanics then become automatic and the means to the end. If you're an instructor, review your training and make sure you've included training the whole person, mind and body. Here are two items to consider early in the training.
ATTITUDE
Some women are not raised to be assertive, proactive, or on the offensive. Unfortunately, society has continued the caveman mentality of "Me Tarzan, you Jane." As a result, some women defer to men on issues of personal protection.
When an instructor teaches women how to shoot a firearm, they need to make sure the women understand the psychological strength needed to address a threat. They are their own first responders and must learn to fight. Their objective is to survive, without relying on anyone else. Ask them, "Are you prepared to fight?"
DETERMINATION
Women also need to develop the determination to see an event through to its conclusion. Halfway is not good enough—they must fight until the threat is stopped. If the threat continues and shots are exchanged, women need to have the mental toughness to complete the plan even if injured in the process. Determination to stay alive with or without an injury is the only way to survive in today's world.
With the realization that injury is a possibility, you may find some women call "time out" to rethink what they're doing. Ask them, "Are you prepared to win?"
So you've gotten this far with your instruction and your students are in agreement about having the proper attitude and determination. Their ability to internalize what you say will now be fortified by the realization that the firearm is the means to their survival.
It's just like learning to drive a vehicle and realizing that accidents may happen, and injuries and death may occur. They still need the vehicle to get from point A to point B. They need the firearm to meet the threat and deal with it to its conclusion.
Mental toughness is nothing more than practicing for the big fight that may never happen. Odds are that with proper training of a firearm and conditioning of the mind, the chance of having an interaction that results in gun-play is greatly reduced. However, attitude and determination are not enough in conditioning the mind.
I have spent many years in court, sitting at the prosecution table, or at the defense table, or on the fence representing the Department of Corrections as a Probation Officer. What I've learned is that you don't want to end up in court if you can avoid it.
Being in court as either a victim or a defendant is grueling, painful, and expensive. It's a game you don't want to play. Therefore, part of mental toughness includes avoiding an altercation.
FIVE WAYS TO PREVENT VICTIMIZATION
1. Awareness: We've all heard of the "Color Codes of Awareness," but many women don't practice them, again due to the idea that someone else will take care of them. Being aware of what's happening around them makes them proactive toward a threat rather than reactive to it.
2. Instinct: Women are blessed with "intuition," which is their early warning system. Unfortunately, some women don't pay attention to it. If their gut or the hair on the back of their neck is telling them the situation is bad, they must heed it and change the outcome.
3. Boundaries: The comfort zone of most people is approximately three to six feet around the body. Anytime someone or something invades that zone, it is natural to become uncomfortable. Keep a proper distance from questionable people, and, if unavoidable, heighten your powers of observation.
4. Escape: Everyone needs a secondary avenue for retreat. Don't rely on the primary exit, especially if something goes down. No one should be caught in the middle. Have alternative exits available by knowing the area and observing traffic flow.
5. Visualization: Practice visualization. Create scenarios of potential threats to safety and security and visualize them in the mind. Always follow the scenario through to its conclusion, and the secret is to always win. Successful scenarios implant in the mind automatic responses that will come in handy when those threats materialize. Immediately recognizing the appropriate response to a situation will reduce fear, change it to anger, and divert the energy to dealing with the problem.
THIRD-PARTY TRAINING
Finally, encourage women to get training from a third party, not a significant other. The close relationship of a significant other to the student is detrimental to the training outcome. A third party is better equipped to keep things in perspective without personal relationships interfering.
Mental toughness is not for the timid or the lazy. It's a lot of work, but necessary to be successful in the use of a firearm for personal protection. When training women, don't overlook the need for mentally training them for combat. Make sure they've got the proper attitude and determination to address a threat and the tools to avoid it.
They should never have to ask anyone how to respond to a threat. The response needs to be automatic. Train them properly and they'll fight back.
Linda Gilbertson has been involved with firearms for almost 40 years, as a State Trooper, Federal Agent, Probation Officer, and firearms instructor. A National Rifle Association certified Rifle, Pistol, and Personal Protection Instructor, she has since 2002 been teaching women how to defend themselves using handguns and rifles. Under the name TEAM IMPACT, with her husband Seth Nadel, Linda trains women, couples, and families at the Second Knoll Target Range in Show Low, Arizona.