The necessity of constant and consistent handgun practice cannot be overemphasized. These are perishable skill sets that deteriorate with time.
Take a 25-year-old fairly athletic male who yearns to be a body builder. He follows the appropriate dietary schedule and works out vigorously. After a year of this intense training, he has attained the physique he set out to build. If at this point he grows weary of the routine and quits training altogether, in a year he will be back to where he started.
But if he stays with the regimen, he will maintain what he has attained and possibly grow bigger and stronger. My point is, peace officers and legally armed citizens cannot rest on our laurels and become complacent about our training and practice. We should never grow content but always strive to be better. The old adage, "Use it or lose it" is applicable here.
DRILLS
Start with 100 rounds of your chosen ammo. Ten stages, a total of ten rounds per stage with five rounds in two separate magazines forcing a slide-lock reload each stage to build on "muscle memory" with repetition.
BEYOND THE MINIMUM
In a perfect world, we would all have an ever-present personal firearms trainer dictating drills, correcting errors, and offering guidance. But since you don't live in that perfect world, you must become self-disciplined enough to run yourself through appropriate and realistic drills and do so on a regular basis.
Furthermore, anyone can find the time for a few minutes a day for dry fire practice. It has been proven by top shooters that dry fire pays big dividends on the range.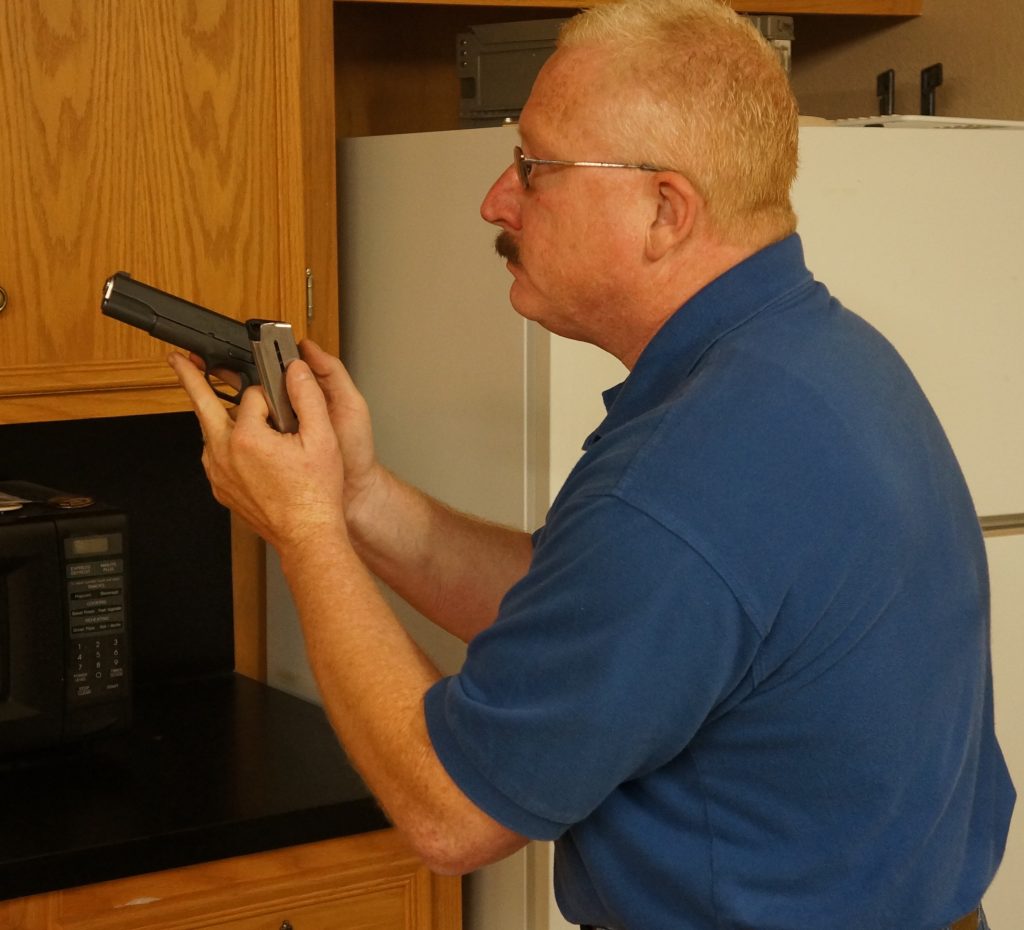 Random targets do not represent shooting at a human adversary, and your mindset needs to be in real-world mode, geared toward the will and the skill to use justified lethal force if and when that dreaded day comes. And the proper mindset should be when, not if.
The described drills are merely a framework, a recipe you can add ingredients to or take them away from. One hundred rounds per month should be a minimum.
Fifty dollars or less per month on a life-insurance policy that is too important to ever let lapse is a bargain!