Digital night vision is a direct result of advances in video imaging technology. A digital night vision monocular is essentially a video camera. Existing light collected through the object lens is processed though a highly sensitive image sensor. The image sensor converts light into electronic signals. The processed signal is then displayed as an image on a ferroelectric display.
The Stealthview II is a new 3×32 Digital Color Night Vision monocular from Bushnell.
The Stealthview II utilizes a low-light color CCD sensor and color LCD micro display screen with eyepiece viewer. The Stealthview II provides a color image when ambient light levels are high enough and a desaturated color or neutral monochrome (b/w) image under low ambient light conditions.
Although digital night vision devices such as the Stealthview II are capable of providing images comparable to Generation 2 and 3 in resolution under optimal viewing conditions, Generation 2 or later image intensification (I2) technologies exceed digital night vision in overall low-light performance.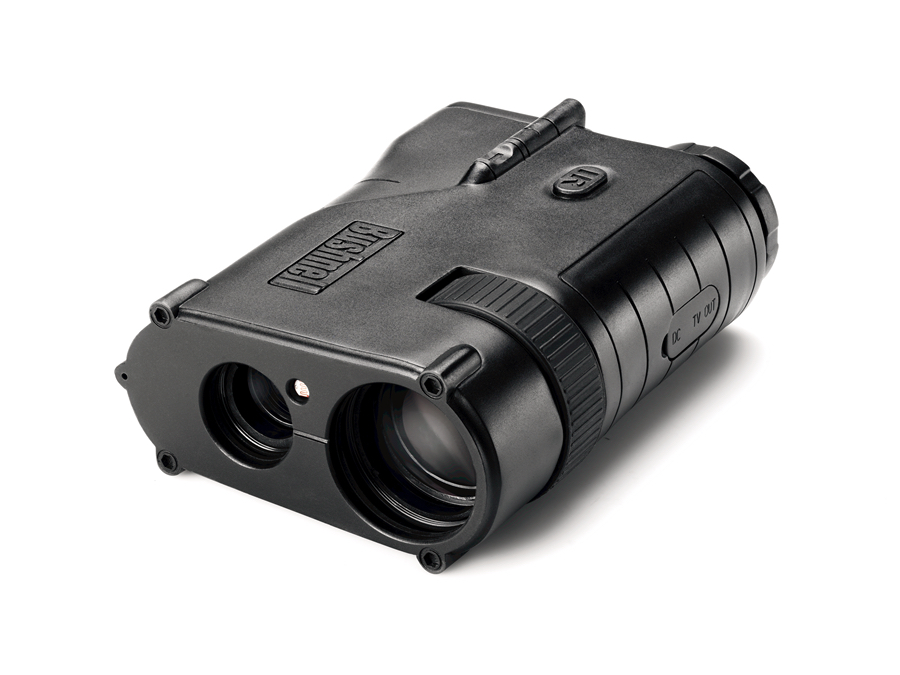 Stealthview II is new color digital night vision monocular from Bushnell.
---
Digital night vision should not be confused with digitally enhanced night vision. They are not the same. Digitally enhanced night vision, which is being developed for the U.S. military, bonds an intensifier tube to a digital CCD or CMOS sensor.
However, digital night vision does offer advantages for the non-professional end user. Perhaps most importantly to the consumer, digital night vision is exceptionally affordable. Digital night vision devices are available at prices comparable to or less than Generation 1 devices.
There are several other advantages. Digital night vision devices can be employed in daylight without any fear of damaging the unit. Images can be directly transmitted to an external video monitor, video recorder or laptop.
Digital night vision utilizes a solid-state video sensor. It will not burn out and is less prone to breakage than an I2 tube. A Generation 1 intensifier tube has a typical life of approximately 1,000 hours of operation.
Although digital night vision is an excellent option for the consumer, it is not without its weaknesses. A major disadvantage of digital night vision is its limited range. Supplemental IR illumination is necessary in all but high ambient illumination environments, e.g., urban environments. The Stealthview II is equipped with an integral IR illuminator.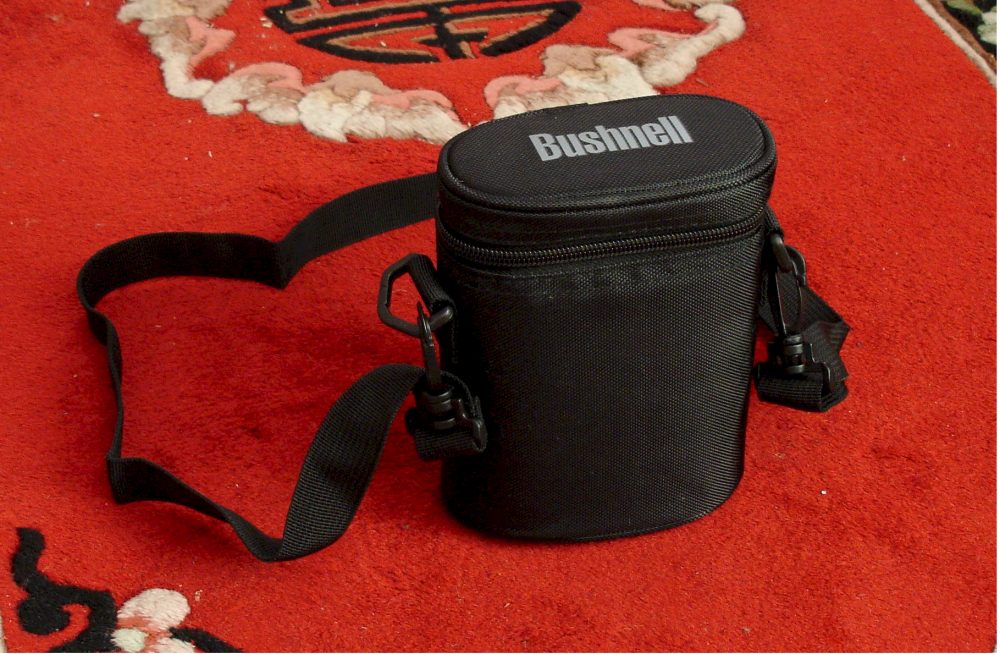 Stealthview II is new color digital night vision monocular from Bushnell.
---
Some surfaces reflect IR more than others. This can cause whiting out. For example, I found it impossible to read license plates using the Stealthview II with IR illumination. Reflection can also be an issue when attempting to observe objects through glass.
Operation of the Stealthview II is simple. Simply remove the objective lens, press the on/off switch, focus the image and, if necessary, adjust the IR level. The unit is equipped with a sensor that automatically turns the IR on if the light levels are low. The unit also features an auto-shutoff (default mode that can be cancelled), which automatically turns the device off after two minutes if no buttons are pressed. You can also turn the IR on manually. All controls are well situated for easy operation.
Power is provided by four AA batteries. The Stealthview II is equipped with a low-battery indicator and, when the batteries are weak, the green power indicator LED will blink. It can also be operated by an external 6V power supply. An external AC adapter is included (model 260332 only).
The Stealthview II has a 32mm objective lens and 3X optical magnification. Field of view is 70 feet at 100 yards. Viewing range (limited by maximum range of IR illuminator) is 1 to 328 feet. While the tight collimation of the IR illuminator on the Stealthview II enhances its range, it results in a constricted area of illumination at close range.
The Stealthview II measures 5.9 x 3.8 x 2.0 inches and weighs 13.4 ounces. The unit is rubber armored and equipped with a standard 1/4-inch threaded tripod mount, attachment point for a lanyard and a video-out jack. A zippered nylon carrying case with belt loop and detachable shoulder strap, lens cloth, and illustrated instruction manual are also included.
The Stealthview II is manufactured in China for Bushnell. MSRP is $299.99. It comes with a two-year limited warranty.
SOURCE:
Bushnell Outdoor Products
Dept. S.W.A.T.
9200 Cody
Overland Park, KS 66214
(800) 423-3527
www.bushnell.com