A hundred years ago everyone carried a gun. Saloonkeepers, trail hands and even little old ladies had a gun—or at least one close at hand.
Over the years, however, the need to become more discreet about carrying a weapon has increased. Many misinformed people see anyone who carries a gun—other than a uniformed police officer—as a threat. Carrying a weapon concealed will not alarm the general public.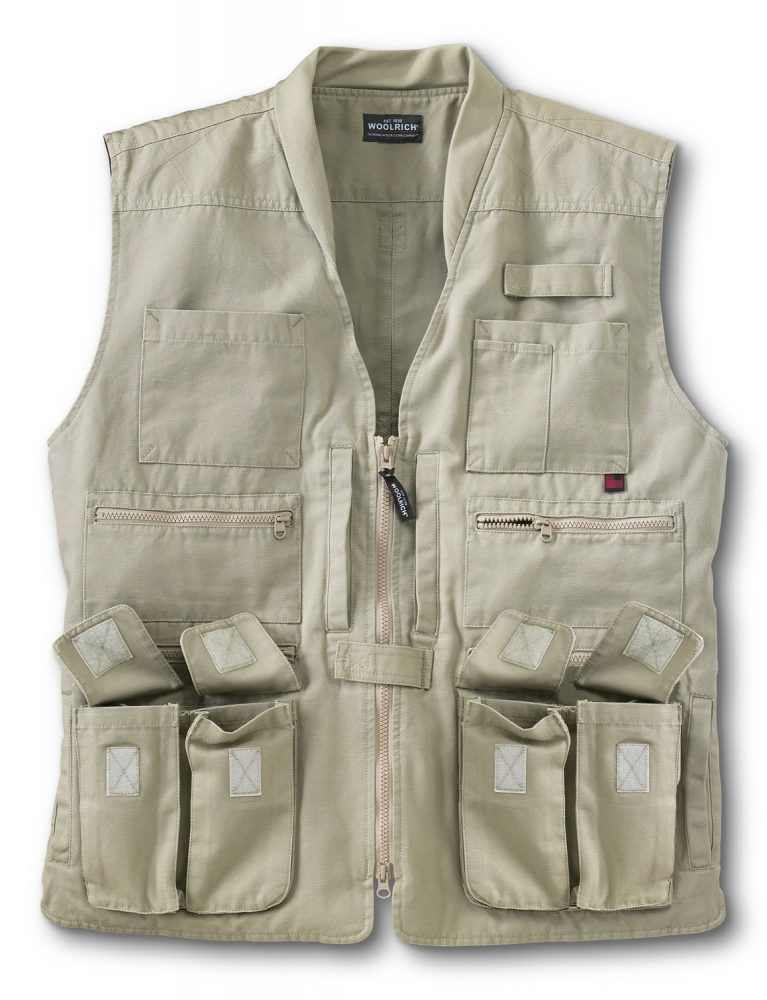 More importantly, by carrying a handgun concealed, a person maintains a tactical advantage. If you are in a convenience store (commonly called Stop 'N' Robs) and a bad guy is casing the establishment in preparation for committing an armed robbery and he sees your gun, two things may happen: First, the nefarious individual may reconsider and simply leave—a good thing. Second, you may be the first person shot—a bad thing. Carrying concealed allows you the opportunity to seek cover, escape, or if necessary, engage at an opportune moment.
Vests are popular with many who carry a concealed weapon. They not only conceal a pistol, but also usually have extra pockets for ancillary gear.
For the last several months, S.W.A.T. has been evaluating two vests made by Woolrich. The vests—the Style 4903 Elite and the Style 4424 Lightweight Discreet Carry—are in Woolrich's relatively new Elite Series of tactical clothing and available exclusively through Backyard Outfitter, Inc.
The first thing I noticed about these vests was the length. Many "concealment" garments are not long enough, reaching only to the belt line, so whenever you bend over, your weapon is in clear view. Even if you don't bend over, the bottom of your holster shows unless you choose to wear inside the waistband. This is not a problem with either of the Woolrich vests. They are not only long enough, but are also cut full enough so that a pistol will not normally print when the wearer bends over.
The Style 4903 Elite Vest is made from heavy 8.5 oz. cotton with a 5.5 oz. cotton poplin liner shell. It features a reinforced shoulder area and a padded collar. Anyone who has worn a vest that is loaded down with things like flashlights, cuffs, extra magazines, etc. will appreciate the padded collar. This is one vest that will not dig into your neck and shoulders by the end of the day. For closure, the vest has a quick release front tab and two-way zipper. The next thing I observed was how well made this vest is, constructed from a heavy cotton canvas material and with an extra heavy two-way zipper, this vest will stand up to work. Adjustable side tabs allow a wearer to make the vest fit tighter if desired.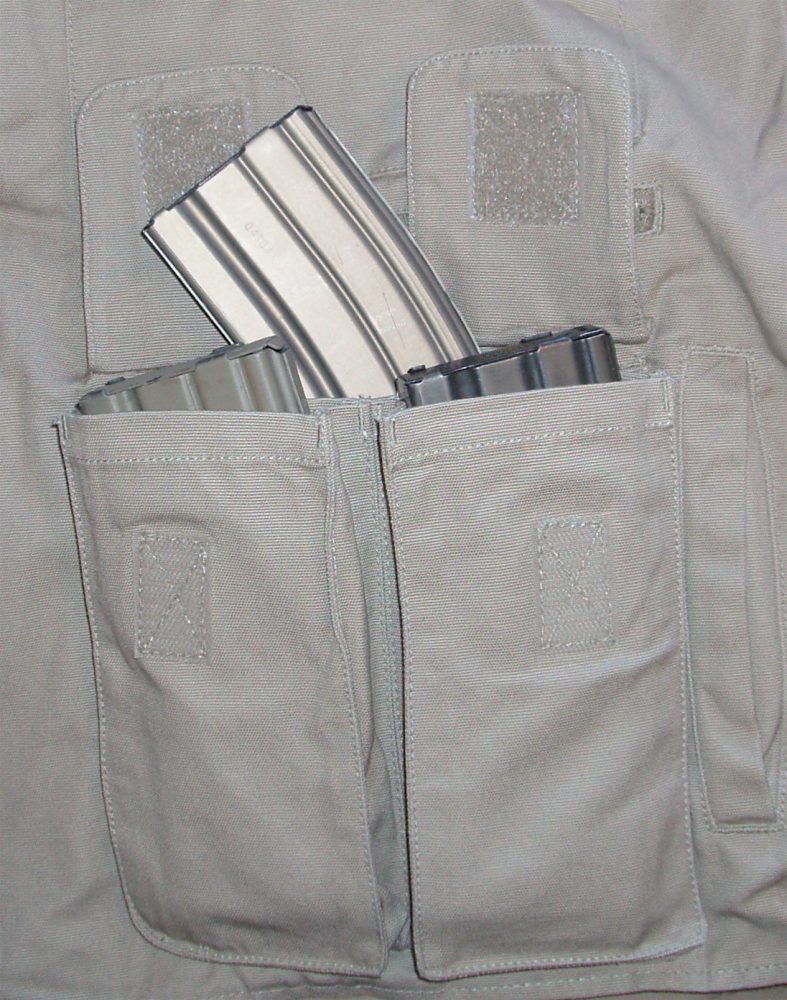 Need pockets? The 4903 has a total of 17 pockets. These include two pen pockets; two hand-warmer pockets; two, two-compartment cargo pockets (with a concealed pocket behind each); two zippered cargo pockets; two zippered utility pockets; two Napoleon pockets; a rear cargo pocket (hook and loop closure), and two rear water bottle pockets.
Whoops. Make that 21 pockets—I almost forgot about the four in the liner.
The two-compartment cargo pockets are perfect for AR-15/M16 magazines. During my evaluation, I found the concealed pocket behind them works very well as an improvised dump pouch.
I found the Napoleon pockets work not only for easy access to a wallet, but are also perfect for a small handgun, such as a J-frame revolver or a small auto-loader.
The zippered pockets are much appreciated, as they are very secure. The rear cargo pocket is ideal for soft items such as an individual first aid kit.
The Style 4424 Lightweight Discreet Carry Vest is a good everyday vest for when you need to carry a bit less gear on you, or maybe make a quick trip to the corner store. Made from 7 oz. ripstop cotton, this vest is noticeably lighter than the 4903. Like its heavier sibling, the 4424 has a padded collar, reinforced shoulder area, two-way zipper, quick release front tab, adjustable side tabs and a vented back. It has two chest pockets and two lower pockets.
Caring for the vests is as easy as wearing them—machine wash with non-chlorine bleach and tumble dry. If removed promptly from the dryer, the vests do not need to be ironed.
I found both vests to be well made and, after some hard use, they still look like new. Whether on a camping trip, training or just going around town, these vests are up to the task.
The vests come in sizes from Small to 3 Extra Large and are available in Khaki, Black and Sage. The prices are very reasonable, with suggested retail of the Style 4903 running $69.99 and $61.99 for the 4424 Lightweight.
SOURCE:
Backyard Outfitter, Inc.
Dept. S.W.A.T.
P.O. Box 84157
Lexington, SC 29073
(800) 972-2421
www.backyardoutfitter.com