For almost 40 years, S.W.A.T. Magazine has been known for its "tell it like it is, no punches pulled" style, and has long been the most trusted gun magazine in print.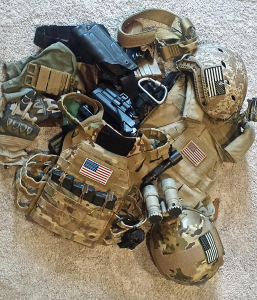 Our firearms and gear evaluations are famous for their thoroughness—we don't just fire a few rounds through a gun and write a glowing review. Several months of testing and hundreds or even thousands of rounds fired are more our style.
We extend that critical eye to training courses on a variety of topics, from firearms and tactics courses for law enforcement professionals to those for private citizens, as well as classes on tactical medicine, active shooter response, knife defense and much more.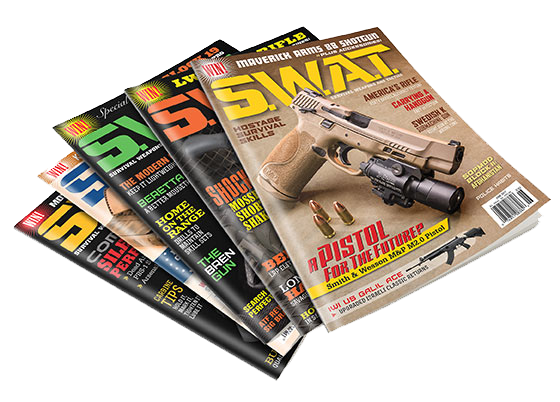 S.W.A.T.'s subject-matter experts include veteran law enforcement officers and some of the most well-respected firearms trainers in the industry. On the military side of the house, current and former members of such elite units as Special Forces, MARSOC, and SEALs are among S.W.A.T.'s authors. One of the most famous instructors in the industry once remarked, "Most magazines have writers who occasionally shoot. S.W.A.T. has shooters who occasionally write."
We're proud to bring all of S.W.A.T.'s street cred, solid reputation, and expertise to this on-line site. Print subscriptions and back issues are also available. Subscribers to the print edition will receive exclusive content to articles not available online.
Subscribe to SWAT